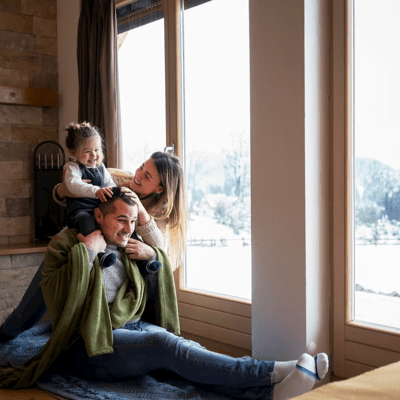 Domestic Alternative Fuel Payment
This scheme was for homes that use oil, coal, LPG or biomass for heat. It provided £200 from the government to reduce energy costs. Applications closed 31 May 2023.
Here's everything you need to know about how the payment worked.
Who was eligible for the payment
The Domestic Alternative Fuel Payment was to help those who heat their home using alternative fuels, such as:
Oil
Coal
Liquified petroleum gas (LPG)
Biomass
This was in recognition of the pressures caused by the rising cost of these fuels. The payment was funded by the government, and you won't need to pay it back.
We contacted those who qualified in February 2023, as the government had already told us who should get the payment. You could also have applied on GOV.UK until 30 May 2023.
How you would have recieved the payment
The way it worked depended on how you pay for your energy.
Direct Debit
We applied the payment as a credit, then refunded it straight into your bank account shortly afterwards.1
On your detailed bill, you would have seen "Alternative Fuel Payment" in the summary of charges section, and the refund listed under your balance.
If you pay when you get your bill
You got your payment as a credit to your energy account.
Your payment would have been listed in your detailed bill as "Alternative Fuel Payment" in the summary of charges section.
Smart Pay As You Go meter
We added your payment straight to your electricity smart meter as a credit.
We got in touch to confirm once we've added the credit. If we weren't able to apply the payment to your meter, we sent your payment in the post.
Traditional Pay As You Go meter
You should have got your payment in the post before the end of February.
Please note that postal strikes may have delayed some vouchers and cheques.
Important to know
Your payment could have been delayed if you cancelled your Direct Debit or your payment failed.
Data privacy
The following information would have been shared with the Department for Business, Energy and Industrial Strategy, who monitor the Domestic Alternative Fuel Payment:
Your meter point number
Whether you've received and redeemed the payment
Information about your meter point – including your billing cycle and how you pay your bill
For details, read the government's privacy notice.