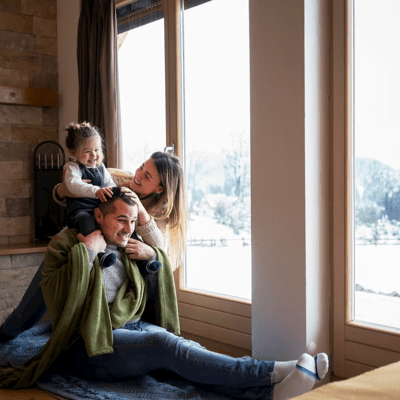 Domestic Alternative Fuel Payment
Using oil, coal, LPG or biomass to heat your home? If so, you'll get £200 from the government to reduce your energy costs in February 2023. Here's everything you need to know about the payment.
Who'll get the payment
The Domestic Alternative Fuel Payment is to help those who heat their home using alternative fuels, such as:
Oil
Coal
Liquified petroleum gas (LPG)
Biomass
This is in recognition of the pressures caused by the rising cost of these fuels. The payment is funded by the government, and you won't need to pay it back.
We'll be in touch in February if you qualify, as the government has already told us who should get the payment. If you don't hear from us, you can apply on GOV.UK.
How you'll get the payment
The way it works depends on how you pay for your energy.
Direct Debit
We'll apply the payment as a credit, then refund it straight into your bank account shortly afterwards.1
On your detailed bill, you'll see "Alternative Fuel Payment" in the summary of charges section, and the refund listed under your balance.
If you pay when you get your bill
You'll get your payment as a credit to your energy account.
Your payment will be listed in your detailed bill as "Alternative Fuel Payment" in the summary of charges section.
Smart Pay As You Go meter
We'll add your payment straight to your electricity smart meter as a credit.
We'll get in touch to confirm once we've added the credit. If we're not able to apply the payment to your meter, we'll send your payment in the post.
Traditional Pay As You Go meter
You'll get your payment in the post before the end of February.
Please note that postal strikes may delay some vouchers and cheques. Rest assured, we'll get your payment to you as soon as we can. There's no need to contact us.
Important to know
Your payment could be delayed if you cancel your Direct Debit or your payment fails.
How to redeem your payment
You can redeem your payment in 2 ways:

Mobile banking
Just scan the QR code on the letter.
You'll need to have mobile banking set up.
And the name on your energy account should correspond with the name on your bank account.

PayPoint
You can also use two £100 vouchers, valid till 30 June 2023. The £100 voucher limit is set by PayPoint.
Redeem these for cash at your local PayPoint store.
Take along a UK driving licence, bank statement or council tax bill in your name.
Help getting your payment
If you need to update your energy account details, please contact us.
If someone else redeems the vouchers for you, then they'll have to show both your ID and their own.
You may get a cheque instead of vouchers if it looks like this will be the better option for you.
Data privacy
The following information will be shared with the Department for Business, Energy and Industrial Strategy, who monitor the Domestic Alternative Fuel Payment:
Your meter point number
Whether you've received and redeemed the payment
Information about your meter point – including your billing cycle and how you pay your bill
For details, read the government's privacy notice.