blog
6 top tips for keeping your energy account up to date
02 December 2021 | Aimee Tweedale
We know that winter is a tough time for many. That's why our priority (as always) is taking care of our members and helping you keep your account ready for cold weather. 
Here are 6 pieces of advice from us to help you keep your energy account up to date and prepared as winter draws in. 
1. Making sure your contact details are up to date
First things first: it's really important to make sure we have the right contact details, in case we need to get in touch with you. 
This means it's quicker and easier for us to contact you, so you'll never miss any essential info from us about your account. 
You can update your contact details quickly in your online account, or via the OVO Energy app. 
2. Setting up a Direct Debit
Having a Direct Debit helps to keep your payments up to date, once it's set up. 
Paying by Direct Debit also makes it easier to split your bills into even payments throughout the year. This can make it simpler to budget. 
Here's everything you need to know about how to set up a Direct Debit, and how it all works. 
Go here to set up your Direct Debit today
3. Making a top-up payment
If you're using more energy than usual, and don't want to pay a lump sum at the end of your contract, you might choose to make a one-off payment. You might also choose to make a top-up payment to bring your account out of a negative balance, if you're able to.
Top-up payments help to keep your account in a positive balance. If you have a positive balance and you leave OVO, we'll refund it back to you.  
Find out everything you need to know about making a top-up payment
4. Sending us a new meter reading
Meter readings are the best way to keep your energy account up-to-date and your bills accurate. 
Sending us regular meter readings helps us know exactly how much energy you've used. This means we only charge you for what you're using – no more, no less. When we don't get meter readings from you, we have to estimate your bills instead. Giving regular readings can help avoid unexpected bills, later down the line. 
Find out more about how to read your meter, and click here to submit a reading today.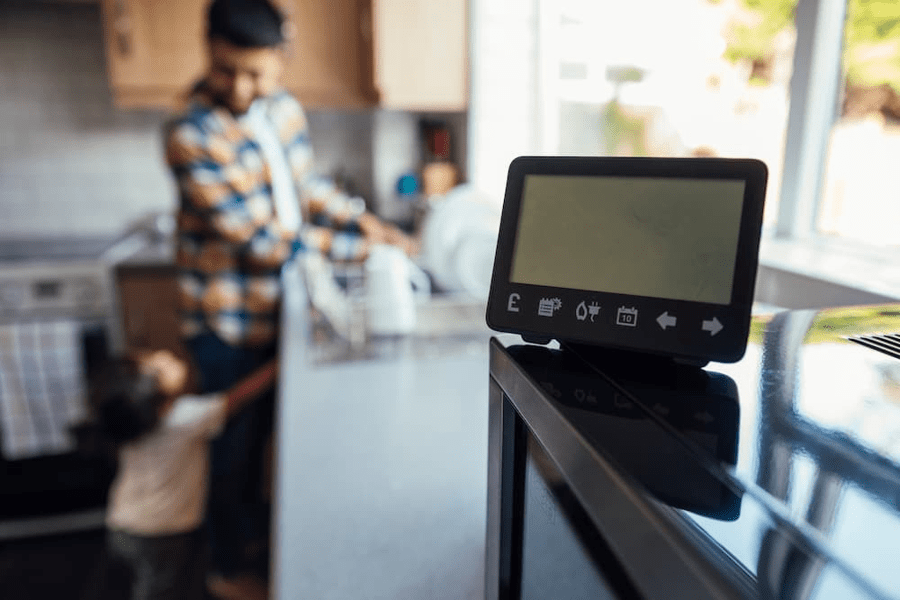 5. Keeping an eye on your energy with the OVO Energy app
With the OVO Energy app, you can access all your energy bills and statements on the go. And makes it easier to make changes to your account and send meter readings. 
If you're an OVO member, get the OVO Energy app for free in the App Store and Google Play.
6. Have you heard of our Priority Services Register?
Sign up if you or anyone in your household might need practical support, when it comes to managing your energy. That could be because of a medical reason, you're pregnant, you have children under 5, you're over 65, or you don't read or speak English well. 
You can find out more about the available support on our Priority Services Register page. If you'd like to sign up to our Priority Services Register, please fill out this form.
Worried about your energy bills? 
If you're feeling worried or you're struggling financially, we're always here to support you – please get in touch. If you'd like to talk to a member of our team about setting up a manageable payment plan, we can work together to find one that's right for you. 
You can speak to our dedicated team via web chat, or by calling 0330 303 5063 (Monday-Friday 8am-6pm).
If you have any questions, this handy leaflet from the Citizens' Advice Bureau shows who to call for helpful, impartial advice about your energy use.
View more from these categories