blog
Bakerloo Line's Greenstops
30 September 2021 | OVO Energy
The Bakerloo line is the seventh busiest on the London Underground, and the trains that make up this line are the oldest on the entire Underground network. The line gets its name from the fact that it serves both Baker Street and Waterloo, and its route hasn't been extended since the 1930s - which is why it terminates so centrally at Elephant and Castle. But where are the best greenspaces near this line, and how long will it take you to get to them?
There are plenty of wonderful parks and green spaces on the Bakerloo line, and with an average walking time of just over 4 minutes to the nearest at each station, you'll be enjoying fresh air in no time.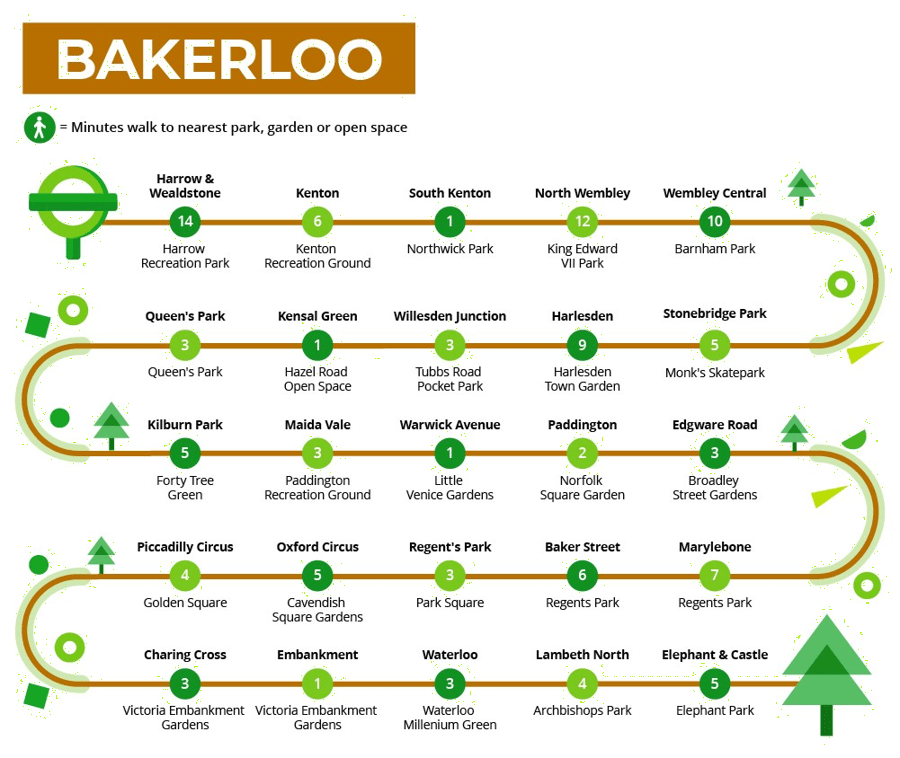 The most highly rated parks on the Bakerloo line
Victoria Embankment Gardens, a minute walk away from Embankment station or a three minute walk away from Charing Cross, is the highest rated greenspot along this line. The park has a 4.5 star rating (out of 5) on TripAdvisor, with people loving the 'beauty' and 'serenity' of the area, and the 'historical sculptures' you can see dotted among the greenery. 
Also receiving very good reviews is Queen's Park, a three minute stroll from the Queen's Park station. This park also scores 4.5/5 on TripAdvisor, with reviewers giving special praise to the park cafe, sports facilities and small petting zoo that can be found on the grounds, meaning there's something for everyone.
The closest parks to the Bakerloo line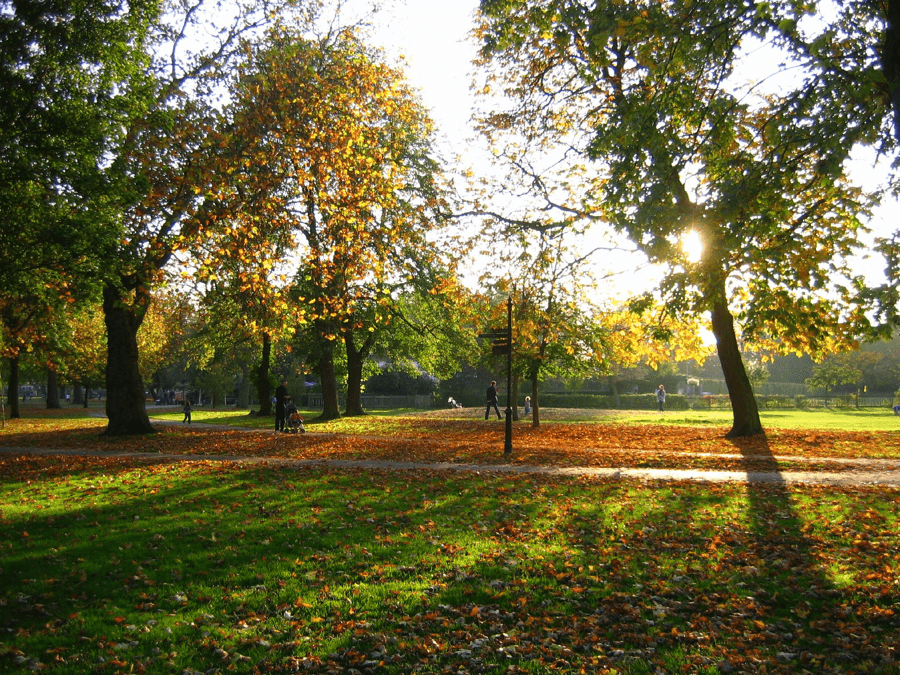 Queen's Park London - https://www.flickr.com/photos/33278177@N00/1676994728
There are various parks that are only a one minute stroll from Bakerloo line stops. Northwick Park, Little Venice Gardens, Dorset Square Gardens, Victoria Embankment Gardens and Hazel Road Open Space are all very close to stops along Bakerloo's route, so it won't take long to reach the serenity of nature. 
You can alight at Warwick Avenue to arrive at Little Venice gardens in a minute, step off at Embankment if you fancy a stroll around Victoria Embankment Gardens, or get to Northwick Park from South Kenton with only a one minute walk in between. What's stopping you?
If you want a longer leg-stretch between the stop and the park, there are a couple of green spaces that require a 10+ minute walk to reach. From Harrow & Wealdstone, it takes 14 minutes to walk to Harrow Recreation Park, with excellent sports facilities and gardens. 
From North Wembley, it takes 12 minutes to reach King Edward VII Park, which has been open since 1914, available for the public to enjoy and relax in. 
It is a 10 minute walk to get from Wembley Central to Barnham Park, a Victorian-era park which has a beautiful walled garden and plenty of old trees to stroll among.
And, for more of London's Greenstops, check out our complete guide to parks along every tube line.
View more from these categories