blog
Circle Line's Greenstops
20 October 2021 | OVO Energy
As the name might suggest, you used to be able to go in a full circle on the circle line, but in 2009 this changed to the route it takes today. A quirky fact about the circle line is that all the carriages were originally painted red and cream, but were later painted all red to avoid extra costs - since cream carriages showed dirt much sooner. 
You won't need to worry about any dust or dirt though, as there are plenty of beautiful open spaces on this line that stretches from Hammersmith to Bayswater. In fact the average walking time to the nearest green space is just 3 and half minutes, with some stations being less than a minute away.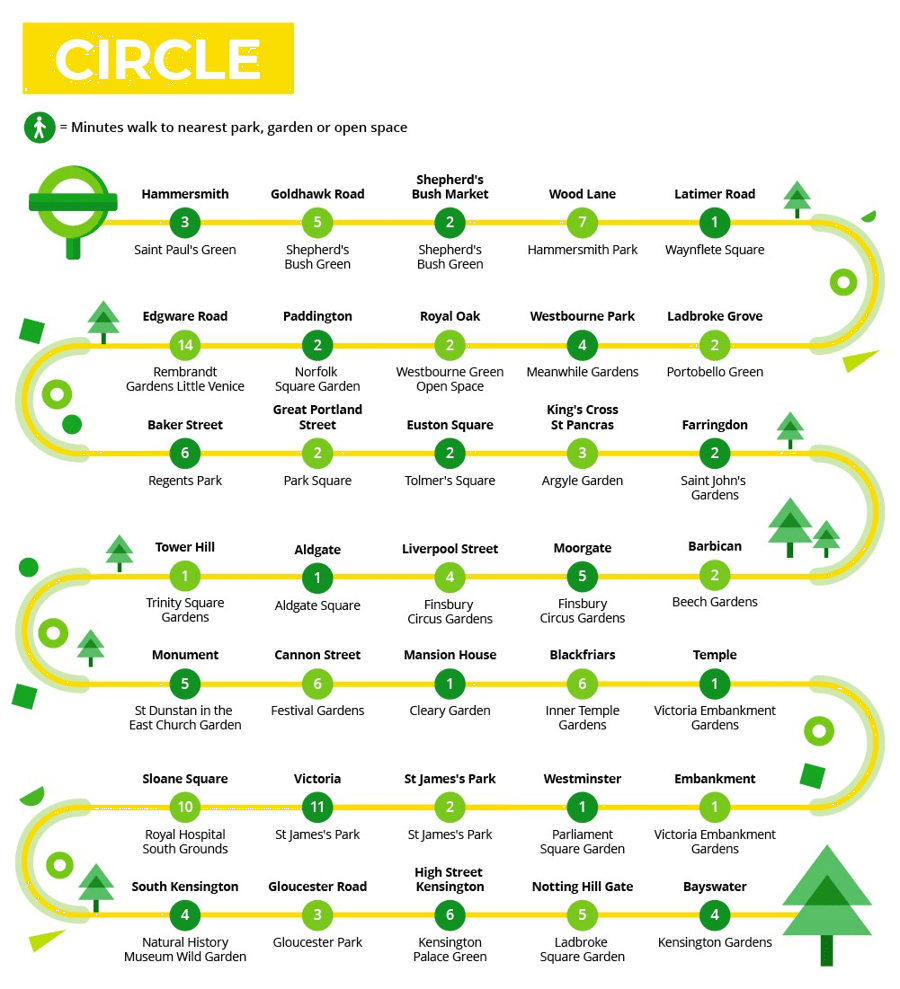 The most highly rated parks on the Circle line
St James' Park, the oldest Royal park in London, is reachable in two minutes from the St James's Park station. The park houses a beautiful lake, plenty of wildlife, and so much tranquility that you won't believe you're still in the big city.
The Rembrandt Gardens are also beautiful, with stunning flowers and landscaping that will give you a well-deserved dose of relaxation. A great hidden treasure along this line is Cleary Garden, which you can reach easily from the Mansion House stop. The area used to be the site of a Roman bathhouse, and is a leafy terraced garden that provides an amazing haven for anyone looking for a dose of nature.
The closest parks to the Circle line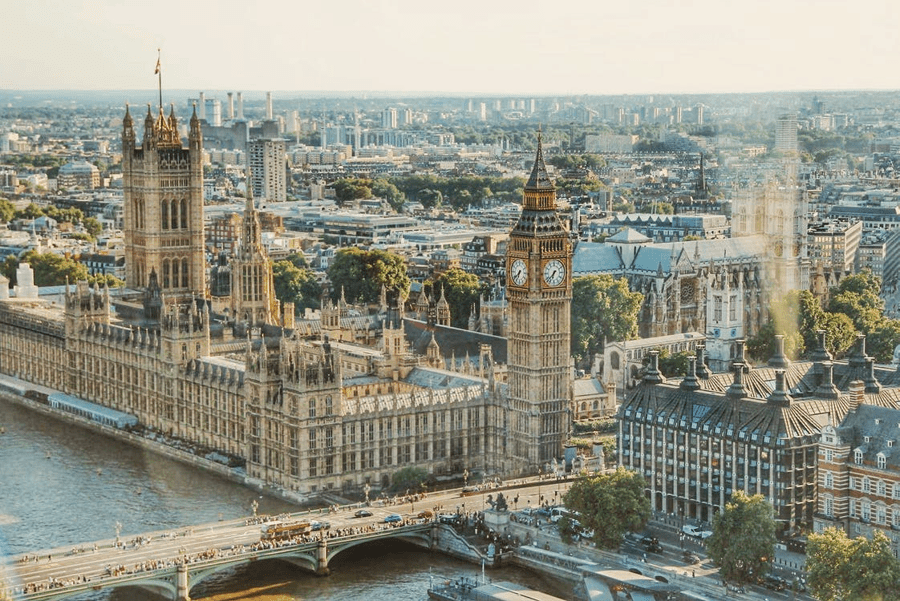 Within one minute, you can reach a total of six green spaces from various Circle line stops. From either Temple or Embankment, it's a short walk to the Victoria Embankment Gardens. It's a quick stroll from Tower Hill to Trinity Square Gardens, one minute from Mansion House to Cleary Garden, and the same distance from Westminster to Parliament Square Garden.
It takes no time at all to get from Aldgate to Aldgate Square garden, and Latimer Road to Waynflete Square garden is a very easy walk. There's loads of choice along the Circle line!
The furthest parks from the Circle line
Most of the parks along this line are within a 10 minute walk, making it one of the most convenient lines for reaching some amazing greenstops. However, if you fancy a longer stroll when you have a bit more time on your hands, the Rembrandt Gardens in Little Venice are a 14 minute walk from the Edgware Road stop. The next furthest away are Hammersmith Park and Buckingham Palace Gardens, which are both seven minutes away from their closest stops: Wood Lane and Victoria, respectively.
And, for more of London's Greenstops, check out our complete guide to parks along every tube line.
Top header image: ©The Cleary Foundation 2018
View more from these categories