blog
District Line's Greenstops
27 September 2021 | OVO Energy
The District line has more stations than any other line on the London Underground: a whopping 60 stops! The line connects with every other line apart from the Metropolitan, making it a very popular line to use when travelling around London for tourists and commuters alike. 
The sheer number of stations on this line make it perfect to discover pockets of green space all over London, and despite having 60 stations, the nearest parks and gardens are still only a 5 minute walk away on average.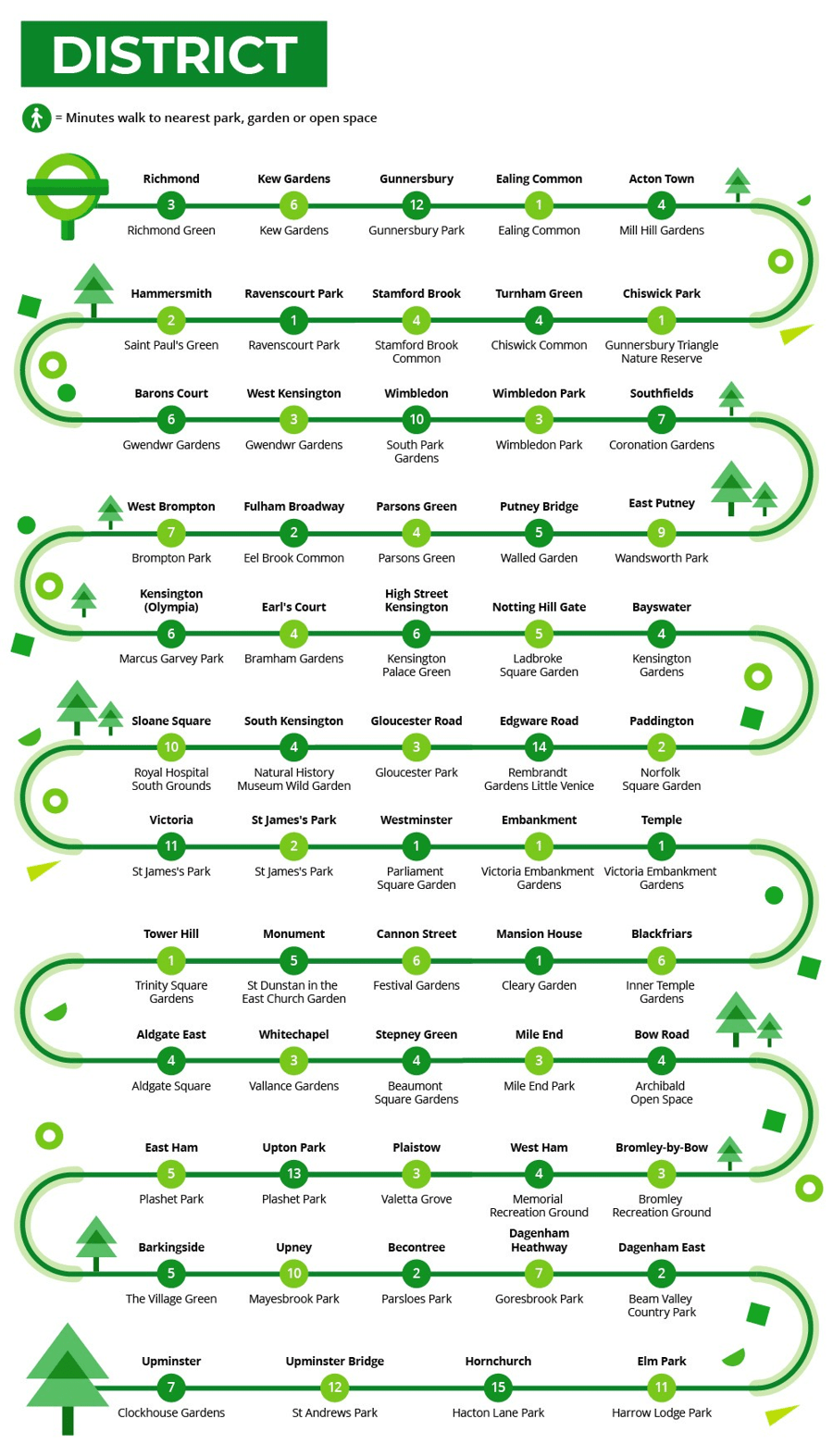 The most highly rated parks on the District line
You can reach the famous St James' Park in 2 minutes from the St James' Park stop. Filled with wildlife and natural beauty, this is an amazing open space in Central London and a perfect spot to relax on your lunch break. The Gunnersbury Triangle Nature Reserve is a hidden gem of London, with an abundance of conserved grassland and ponds, and would make a great lunchtime visit if you are in a more adventurous mood. It's easy to reach, with the entrance being straight across the road from Chiswick Park station. This greenstop is definitely worth a visit.
The closest parks to the District line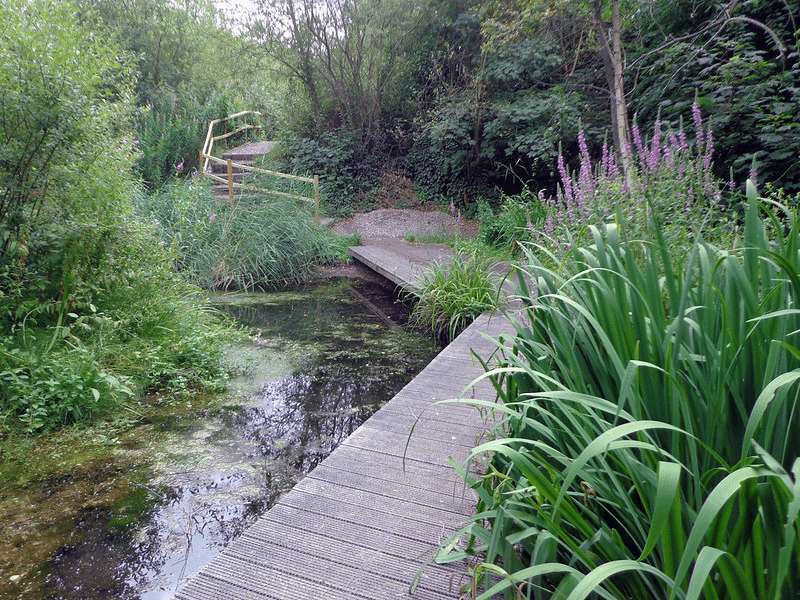 Gunnersbury Triangle Nature Reserve ©Flickr.com, dgeezer
If you want to get your share of greenery as quickly as possible, there are seven nature-filled greenstops within one minute of District line stops. From the Ealing Common stop, you can reach Ealing Common park in one minute, and from Chiswick Park you can be in Gunnersbury Triangle Nature Reserve before you know it. From Tower Hill, it's a one minute walk to Trinity Square Gardens, and it's the same from Mansion House to Clearly Garden.
You can easily get to Parliament Square Gardens from Westminster, and to get to Victoria Embankment Garden you can get off at either Embankment or Temple. Finally, you can reach Ravenscourt Park with a one minute walk if you get off at the Ravenscourt Park stop. Easy.
The furthest parks from the District line
There are plenty of greenstops that require a bit more of a walk to get to, which is perfect for those days where you have plenty of time to spare. From Edgware Road, it's a 14 minute walk to the Rembrandt Gardens, and it's a 15 minute walk to Hacton Lane Park from Hornchurch.
You can also get to Plashet Park in 13 minutes if you alight the tube at Upton Park. Each of these parks, as well as the rest along the District Line, will give you a much-needed nature respite. 
And, for more of London's Greenstops, check out our complete guide to parks along every tube line.
View more from these categories