blog
General Election 2017: What have the main parties said on energy in their manifestos?
26 May 2017 | OVO Energy
It's a matter of weeks before the country goes to the polls to vote in a new Government. With stunts and sound bites grabbing the headlines, it can be tricky at times to decipher what each party is actually saying on specific policies. Naturally, energy and environmental issues matter to us as a company, and we know they matter to lots of our customers too.
So, to cut through the confusion, we've pulled together a simple manifesto map showing what the main parties are saying in this space, allowing you to compare policy against policy before you head to the voting booth on June 8th.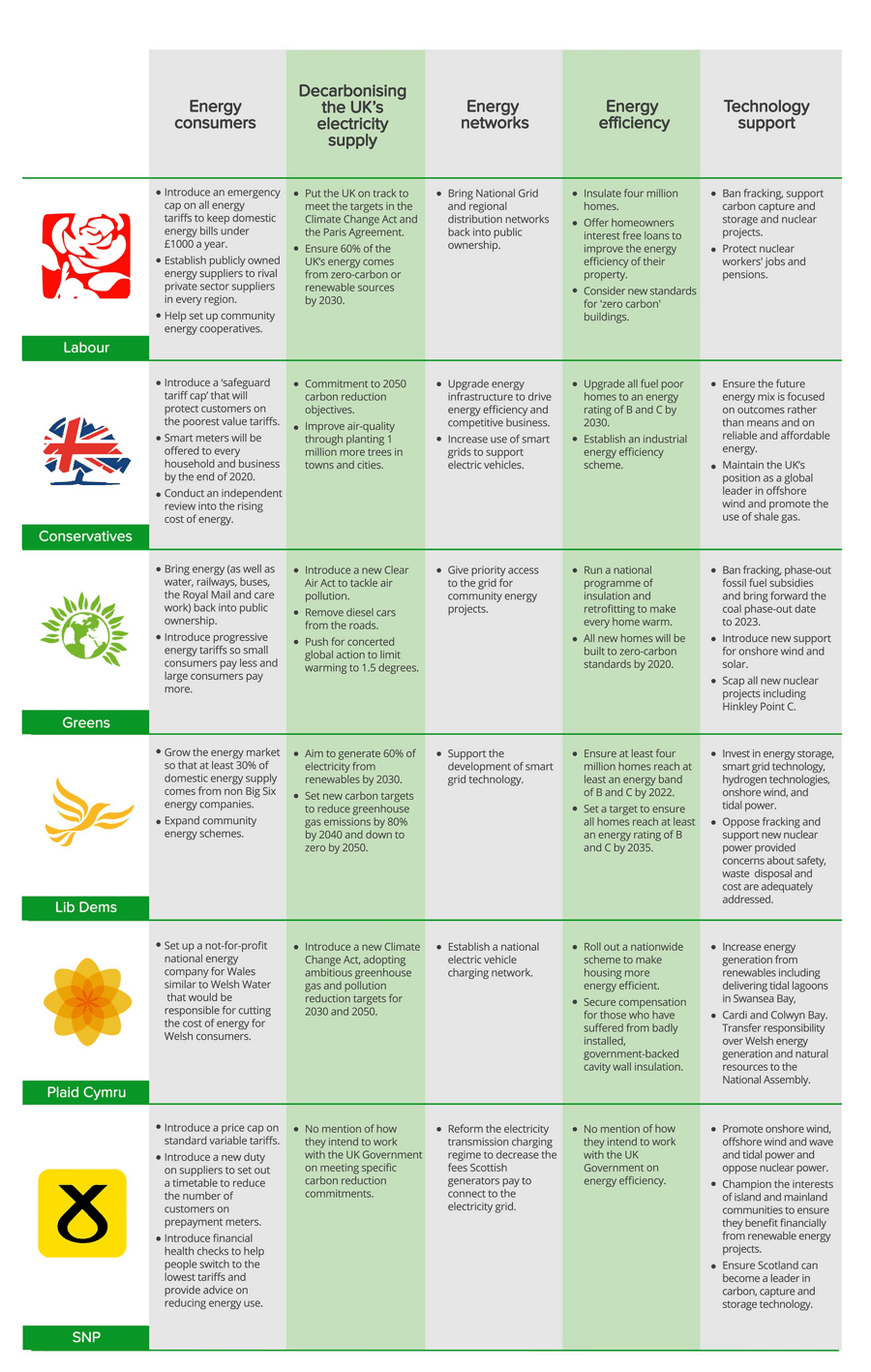 View more from these categories