blog
Going Green: OVO team member Laura goes zero-plastic
29 September 2021 | Aimee Tweedale
*Going Green is our new blog series featuring OVO team members, as they make an eco-friendly lifestyle change for one whole week. Whether it's getting on our bikes, going zero-waste, or changing our eating habits, we're challenging ourselves to be greener, here at OVO. This week, Laura Celada, our Senior SEO & Content Manager, tries to go a week without plastic packaging.*
Plastic is everywhere you look. Toiletries, food, and lots of our everyday essentials come packaged in the stuff. Shockingly, 40% of all plastic that's produced is used as packaging, which is usually used once before being thrown away.
Once thrown into a landfill, plastic can take hundreds of years to decompose, with a huge amount ending up in our oceans. And, in the UK, less than a third of plastic is recycled.
Read our complete guide to why plastic pollution is bad for the planet
For the latest edition in our Going Green series, OVO team member Laura decided enough was enough. She spent a week at her home in Madrid totally avoiding plastic. She challenged herself not to buy any single-use plastic packaging and not to throw any away. Here's how she did! (Fancy giving it a go yourself? Here are 10 simple ways to cut back on plastic waste.)
What made you choose to give up plastic for your Going Green challenge?
"Because it would put me out of my comfort zone, and make me realise the amount of plastic that I consume in a week. I took a picture the week before I did the challenge of the amount of plastic that was in my shopping bag. Everything was packaged, even healthy things like tomatoes, lettuce, leaves, every type of vegetable!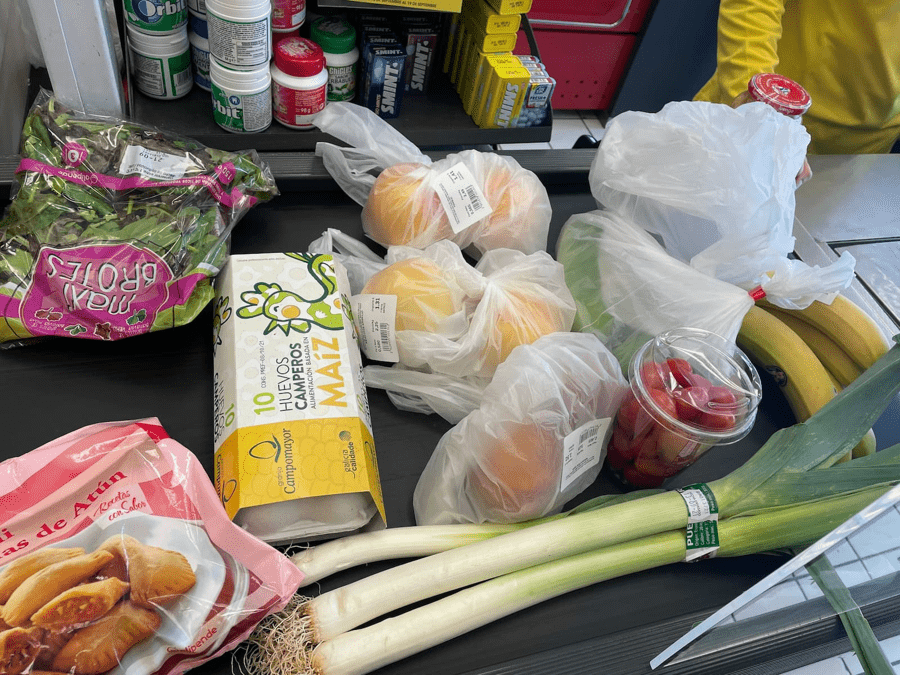 "It makes you realise, it's not only the plastic itself, but why these things come in plastic. It's because we normally get products shipped from other countries, which also has a big carbon footprint. Lots of seasonal fruit and veg that's produced locally comes without plastic."
So, how did you start?
"I consider myself very organised, so I started by planning a menu for the week! I wanted to use things I could eat without the need to buy packaging. So for example, instead of buying spinach, I bought iceberg lettuce. I don't like it as much, but obviously it was a question of avoiding the packaging. 
"It helped me that my grandma and my uncle grow their own fruit and vegetables. So when I told them about the challenge, I said, 'It would be really useful if you could give me some of the vegetables you've grown!' My grandma gave me lots of tomatoes and leaves, really lovely stuff that had been naturally produced. 
"I also browsed different organic, health food shops around where I live, where I could get wholesale stuff. Lentils, pulses – things that normally come packaged, but if you go to these places you can get them in a refillable container. It's more expensive, but they normally taste nicer, because they've also been locally produced."
How about non-food items? Did you manage to switch your toiletries for zero-plastic alternatives?
"There were a few things that I struggled with. For example, toilet paper – I couldn't find a single place where toilet paper didn't come wrapped in plastic. 
"During the week I didn't use face wipes. From reading one of our articles on sustainable beauty, I learned that wipes have microplastics in them. So instead I just washed my face with soap. I also cleaned my hair with a shampoo bar. The smell was really nice, but it felt different to the shampoo I'm used to. I don't know if it was the best for my hair. It's a change of routine – I'll have to do more digging to find a zero-plastic shampoo I'd like to keep forever."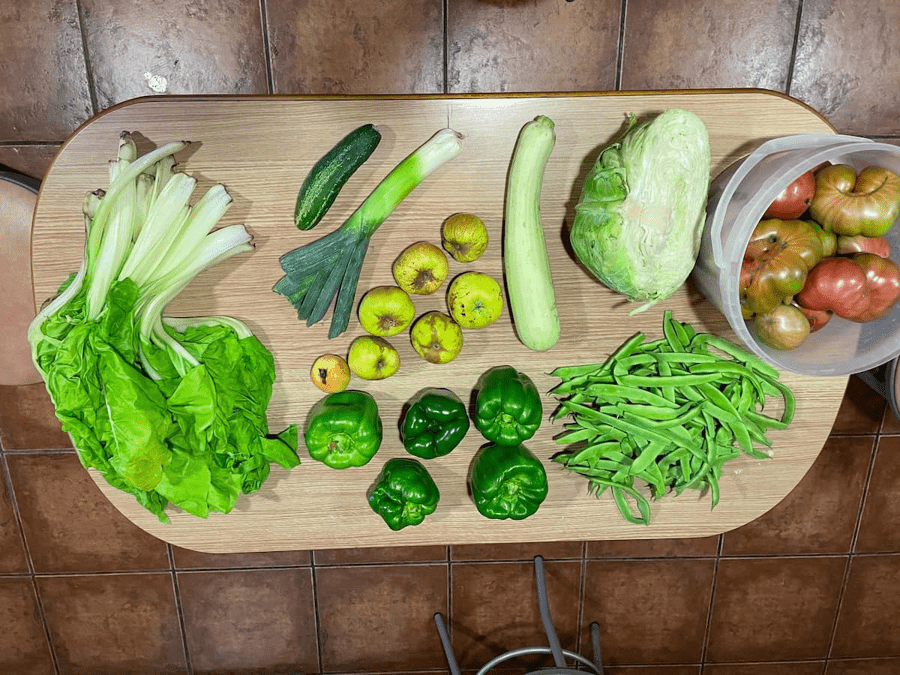 What was the biggest challenge?
"To be honest, the biggest challenge of this week was to try to justify to people why I was doing it. I had arguments with people!
"Another challenge came when I had a dinner with my friends on Saturday, and I decided to make a cheesecake. I chose cheesecake because I thought it would be easy, as sugar comes in paper, eggs come in cardboard… But I needed fresh cheese. It was impossible to get that without a plastic container!"
What was your favourite thing about doing this challenge?
"My favourite thing was that I felt proud of myself. I felt like I made an effort and accomplished something hard! Also, I learned a lot about recycling plastics, because in those moments when I realised I couldn't ditch the plastic, I tried to get recyclable plastic at least. So I learned a lot about recycling logos and things like that!
"Also, I shared a lot about plastic with my family and friends by doing this. I think that's also important. Obviously everybody has got their own lives and ways of living, and I'm not a green ambassador, because I've got a big path in front of me. But by doing this and sharing it with my friends and family, I think it's made them more aware. And maybe at some point, they'll reduce their plastic consumption as well."
Do you think you'll keep any of your no-plastic habits going forward?
"I think I'm going to keep re-using the plastic containers I am given at the supermarket whenever I can. Because I've got at least 10 of these containers, exactly the same, in my cupboard! 
"Also, I'll eat fewer leaves. Spinach, watercress, rocket, they all taste really nice, but I think it's not fair to consume 2 or 3 packets of them a week when they can't be recycled. I'm going to try changing them for iceberg lettuce. 
"And finally – this is something I would recommend to everybody – buying seasonally! If you can resist eating something like watermelon in December, there's loads of fruit and veg that's been produced locally. I bought mine at local markets."
For more in our Going Green series, read how Ben did when he gave up his car for a week.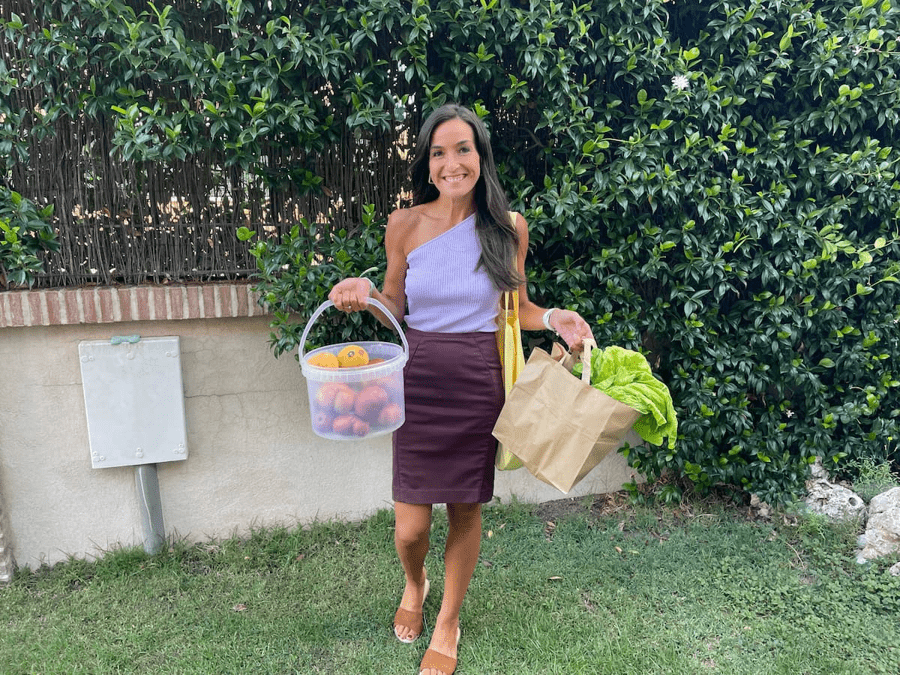 Cut your energy bills (and your carbon footprint) with a smart meter
Looking for ways to help the planet that could also help your wallet? We've got good news for you!
We'll install a smart meter at OVO members' homes for free, if you're eligible. With a smart meter, you can keep track of your energy use, helping you to bring down those bills – as well as your carbon footprint. 
And the more smart meters there are, the smarter our energy grid will be – which helps the UK make the switch to be powered by renewables. So that one day, there'll be cleaner, greener energy for all. 
View more from these categories