blog
#GreenGB Week Day 3 - Unleashing the Flexibility Revolution
17 October 2018 | Nikhil Ramakrishnan
Our energy system is undergoing a period of huge change. Renewable energy and electricity storage is getting cheaper, the internet is helping to connect more and more devices and we're electrifying large parts of industry like heating, mobility and power.
OVO has long championed the benefits of flexible storage, located near consumption and found in domestic devices such as electric vehicles (EVs), smart electric heating and home energy storage systems. We think they will play a huge role in transforming the energy system and will be able to provide the solution to complex problems like how we enable millions of EVs to connect to the grid and how we manage the intermittency of renewable energy. Significantly, they will also help to limit the need for expensive grid upgrades and reinforcements and keep energy bills lower.
For Day 3 of GreenGB Week, we recap on our Flexibility First principles and Blueprint for a Post Carbon Society Report, both focused around accelerating the transition to an energy system that is fit for the 21st Century.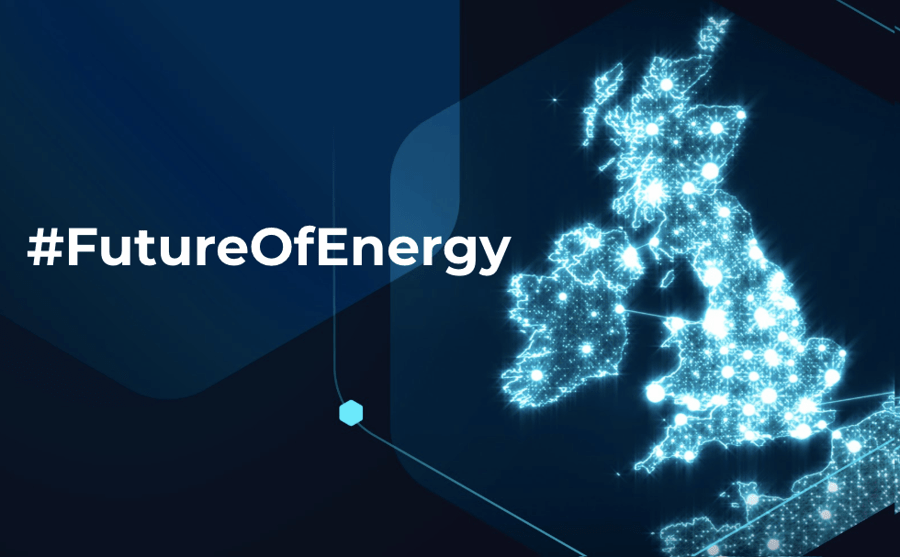 The Flexibility First Story So Far...  
The electricity network companies will be key in transitioning to the energy system of the future. They will make it possible to move towards a flexible and intelligent energy system, that can support the adoption of low-cost renewable energy and energy storage, and make the electrification and decarbonisation of heat and transport a reality.
However, the incentive structures that these electricity network companies currently work  under are not aligned to achieving a smart and flexible energy system, a core part of the Government's Clean Growth Strategy. This is because they currently fail to prioritise the use of flexibility services from low-carbon sources such as battery storage or demand-side response over costly investment in new network infrastructure. Under the current incentive mechanism, the technologies highlighted as part of the Government's Smart Systems and Flexibility plan will not be supported.
In response to a consultation on the incentive structures of the network companies, OVO called on Ofgem and the network companies to adopt a Flexibility First approach. This approach focuses on capitalising on emerging technologies, such as resource management systems and storage to address the complex challenge of providing reliable, affordable and renewable energy at scale and create a system that is fit for the 21st Century.
The Flexibility First approach centres on six key principles:
Flexibility services procured first: Network companies should be obligated to tackle network constraints by procuring flexibility services as a first measure, rather than by building expensive new network infrastructure.  
Targeting 'whole-system' outcomes: Rather than focusing on benefits to themselves, network companies should be incentivised to help us achieve our carbon reduction targets at the lowest possible costs for consumers (as set out in the Government's Smart Systems and Flexibility Plan).
Rewarding grid utilisation: Network companies should be rewarded for making better use of the existing network, rather than building new infrastructure.  One mechanism to achieve this is to make the ratio between maximum capacity and the average load on a network ('load factor') a primary metric for adjusting network company revenues.  
Facilitating renewable energy adoption: The cost and availability of new connections for renewable generators should become important output categories for network companies, given their central role in supporting renewable energy adoption.  Network companies should also be incentivised to prioritise flexibility from zero-carbon sources, rather than from fossil-fuel based thermal generators.
Promoting entrepreneurialism: Network companies should be able to make genuine financial gains and losses based on their performance on whole-system outcomes.  This will encourage companies to implement innovations into business as usual, rather than simply conduct pilot projects with no follow-on.  We recommend that any returns above a base return of 2-3% should be based on achieving whole-system outcomes.
Continue to separate network operators from users: Ofgem has rightly established that network operators may not own and operate energy storage.  Similarly, Ofgem should clarify that network operators may not directly control other distributed energy resources such as electric vehicles and instead use price signals to manage and encourage flexible resources.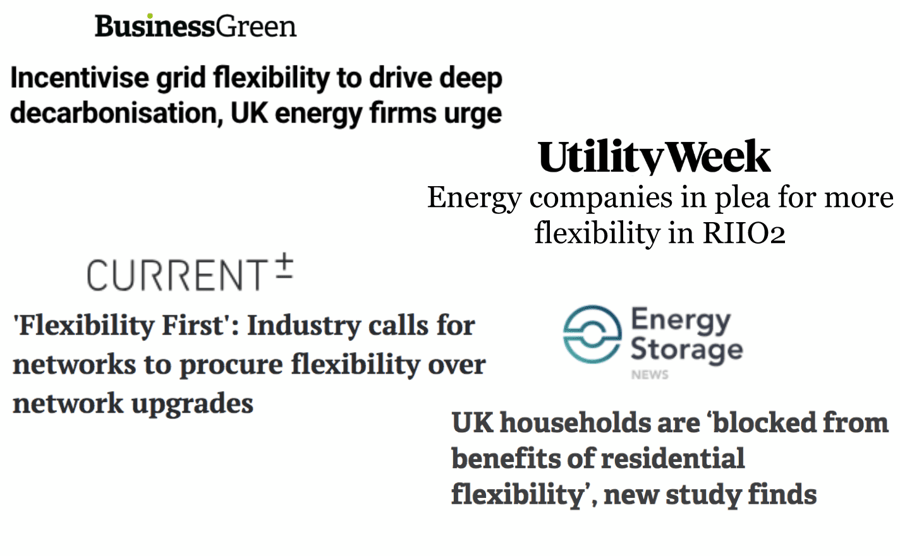 OVO led the charge on gathering support for the proposals from industry peers and a letter signed by 24 organisations was issued to Energy Minister, Claire Perry calling on the Government to incentivise the energy network companies to unlock flexibility services and deliver better utilisation of the electricity grid.
The Blueprint for a Post-Carbon Society Report
It was important to demonstrate the far reaching impact flexible technologies will have on the energy system of the future. So we partnered with Imperial College London to evaluate the effect to whole system costs of adding flexibility from residential demand onto the energy system.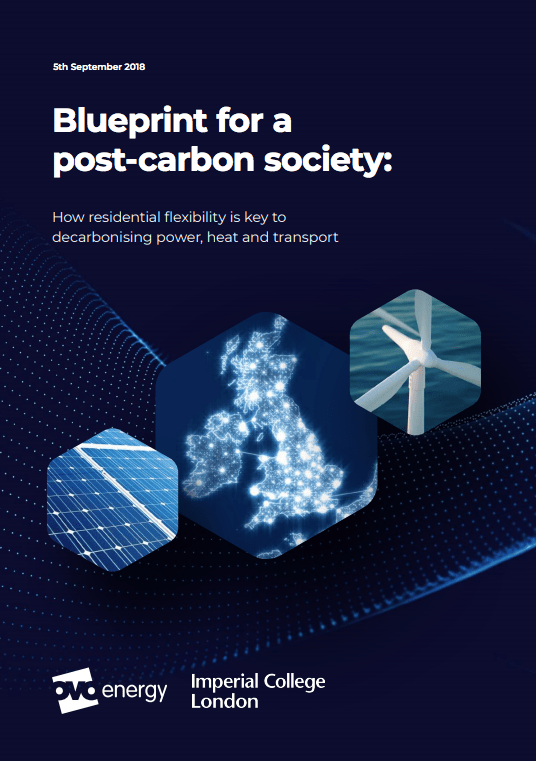 Our results showed that the use of these residential flexible technologies saves the UK energy system £6.9bn overall, which amounts to £256 per household, all while completely decarbonising the power, residential heat and road transport sectors.  
Take a look at some of the results below: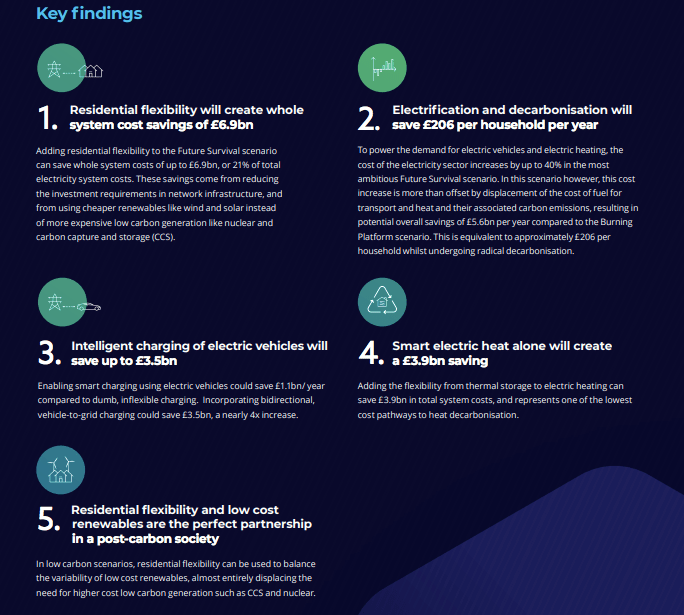 What's next
We are keen to keep the momentum going with this campaign and will shortly be making an exciting new announcement on the next stage of our plans.
Stay tuned for further news!
View more from these categories