blog
Winners – UK National Contact Centre Team of the Year
23 May 2016 | OVO Energy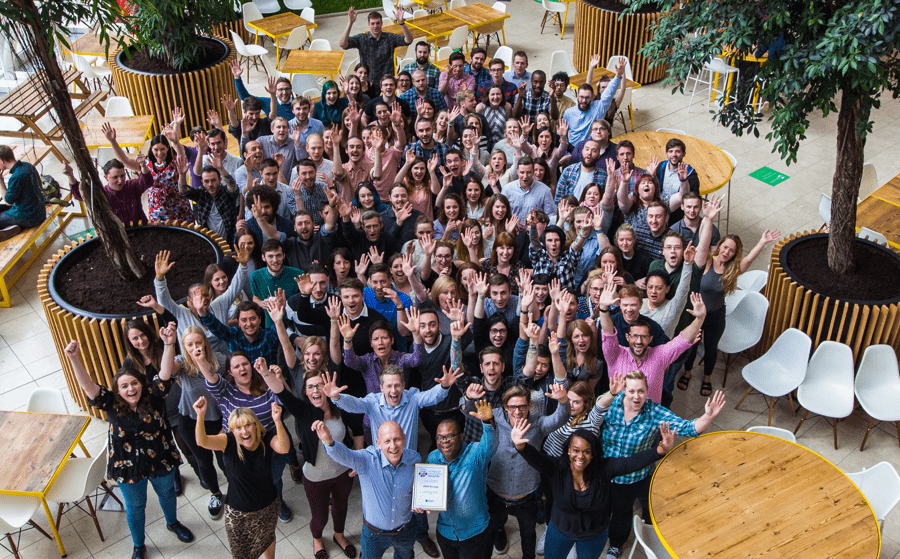 Nothing makes us happier than knowing we're treating our customers brilliantly. So, as you can imagine, we were over the moon to be awarded 'UK National Contact Centre Team of the Year' at the UK National Contact Centre Awards.
This is the "Oscars" of the contact centre world, and this particular award is by far the biggest award of the night. It's not something you can enter either – you simply get picked.
The judging panel spent a whole day at OVO HQ with our Customer Services Team – in the same way they would have done with other organisations – and decided that the people in our call centre were the best role models in the industry.
As our Customer Services Director Justin Haines says: "It's an amazing achievement for everyone who works in our Customer Services Team and I would like to thank them all."
Individual talent
We were also really proud that five people from OVO were finalists in five categories:
Andy Cook – Contact Centre Manager of the Year <100 seats.
Sharon Dawson – Contact Centre Manager of the Year >100 seats.
Luke Howells – Team Leader of the Year.
Hannah Dean – Team Leader: Rising Star of the Year.
Fran Corke – Recruitment Champion of the Year.
Both Hannah and Fran won silver in their categories, which is excellent and well-deserved.
"I'm absolutely delighted with my award," says Hannah. "It was totally unexpected, which just made it all the more exciting. However, this isn't something I earned by myself. I'd really like to thank my team, peers and managers for all of their help in steering me in the right direction!"
Fran was equally humble about her silver award, saying, "I'm really proud of this accolade. It's a reflection of the team effort between Customer Care and HR, as we work together to recruit fantastic individuals to deliver a great service to our customers."
High fives all round!
View more from these categories