blog
Jubilee Line's Greenstops
28 September 2021 | OVO Energy
The Jubilee line is the newest line in the Underground system, and it's the only one that connects with every single other tube line, making it the most connected one in London. It's not just other lines that it's connected to, The Jubilee line will have you connected to nature in no time at all as there are plenty of greenstops along the route that are perfect for anything from a day out to a recharging lunchtime stroll. 
For just a 4 and half minute walk on average, you can reach a park, garden or open space from any of the Jubilee line stations. Here are some of the ones we have chosen: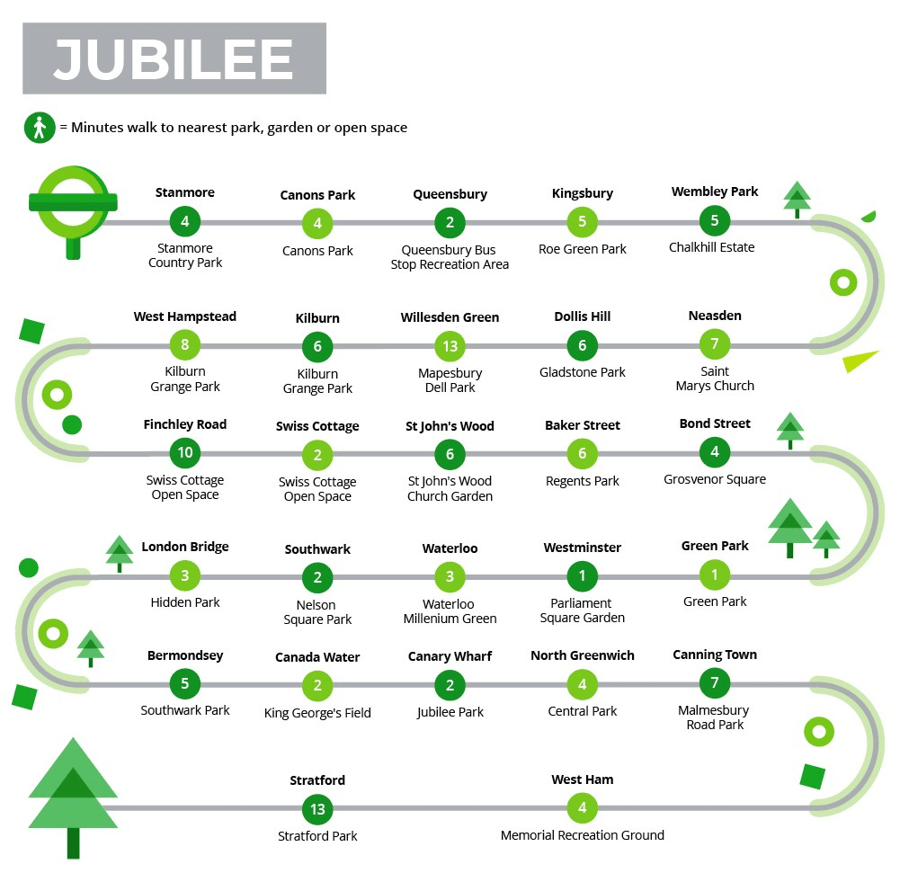 The most highly rated parks on the Jubilee line
It's only a six minute walk from Baker Street to the iconic Regent's Park, where you can take in the stunning gardens, water features and wildlife. It's one of the Royal Parks of London, so if it's good enough for the Queen, it will certainly do for a lunchtime stroll on a busy workday. 
Alternatively why not visit London's own Central Park, it's a four minute walk from North Greenwich, so you can be among the trees and fresh air before you know it, and can even grab something to eat from the park cafe. 
The closest parks to the Jubilee line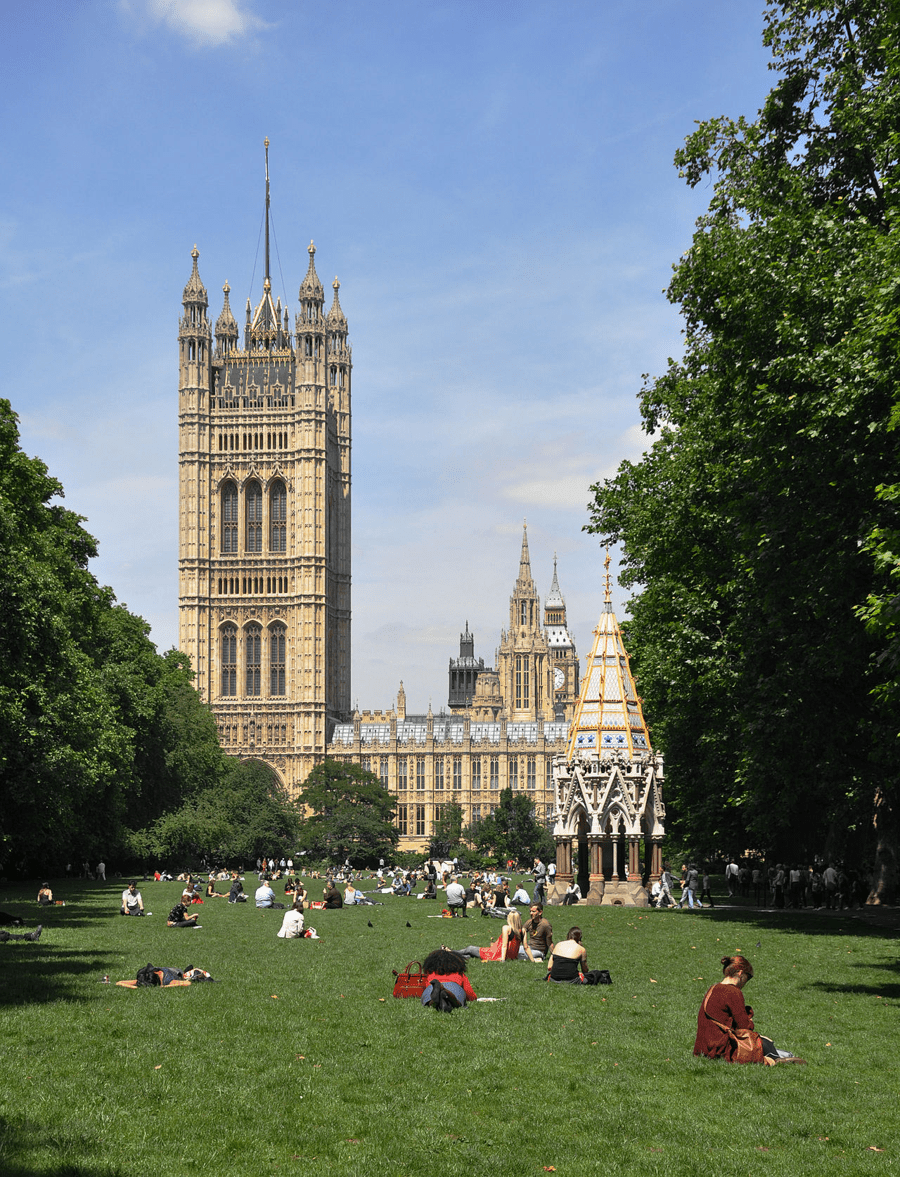 If you find yourself on the Jubilee line and want to know which greenstops you can get to without walking for longer than a minute, you're in luck. There are two green spaces that are a minute away from Jubilee line stops, making them perfect for a quick lunchtime visit. Parliament Garden is only a minute away from Westminster, and Green Park is only a quick stroll from the Green Park stop.
You can also get to various parks in two minutes, if you have one minute's worth more energy in you, including King George's Field from the Canada Water stop and Swiss Cottage Open Space from the Swiss Cottage stop.
The furthest parks from the Jubilee line
On those days when the sun is shining and you're feeling particularly energetic, there are a few parks that require a bit more of a walk to get to from their closest Jubilee stop. Mapesbury Dell Park is a 13 minute walk from the Willesden Green stop, Swiss Cottage Open Space is a 10 minute walk from Finchley Road and Malmesbury Road Park is a seven minute stroll from Canning Town. 
We know how important these areas are to every single organism on earth, which is why our OVO Beyond Upgrade plants even more trees on behalf of our customers, and supports carbon offsetting projects. Because if we get our energy from green spaces, we should put energy back into keeping them alive. 
Read more about how OVO Energy is driving progress to net zero and helping transform the energy sector.
And, for more of London's Greenstops, check out our complete guide to parks along every tube line.
Top header image: Regents Park, London - ©Flickr.com, jhlau
View more from these categories