blog
10 fascinating facts about sunshine – the ultimate source of energy
03 June 2021 | Aimee Tweedale
Whether you're a dedicated sunbather, or someone who prefers to cool it in the shade, we can all appreciate the sun. After all, its life-giving rays are the reason we're all here, able to live on earth!
Not to mention: solar power is a green energy source. The sun's rays are a completely natural, renewable source of energy. By harnessing them to generate electricity, we can create a cleaner energy system in the UK, and move away from nasty fossil fuels.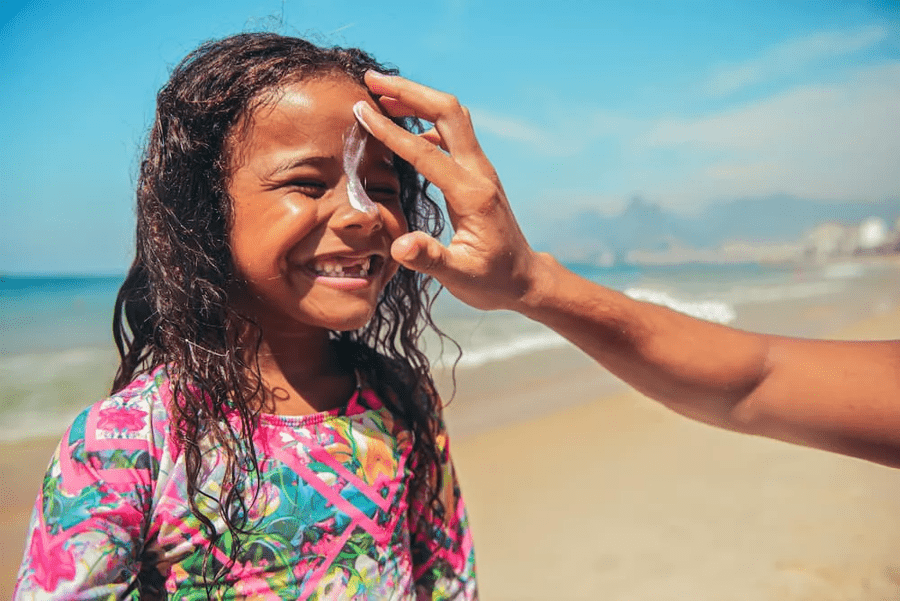 With summer beginning, and the summer solstice just around the corner, we decided it's time to celebrate our favourite ball of gas in the sky. Here are 10 fascinating facts about sunlight and solar power – we hope you find them illuminating!
1. Bognor Regis is the sunniest place in the UK
If you're looking for a bright and sunny UK staycation, look no further than the coastal town of Bognor Regis. It's the home of Butlins resorts for a reason! 
Bognor apparently gets an average of 1940 hours of sunshine a year – more than anywhere else on our overcast island. There are a few other places that rival Bognor's brilliance. Folkestone, in Kent, also recently recorded an average of 194 hours of sunshine a month1 (though Bognor has historically been brighter2). 
Hastings and Eastbourne are also contenders, as they both hold the record for the sunniest-ever months, at 383.9 hours. Those were one-off events, though, rather than an average3. 
If it's heat you're after, try heading to Margate in the south of England, where the average temperature is around 16 degrees4. For British weather, that's sweltering!
2. Spending time in the sun makes you healthier
Sunshine doesn't just lift your mood. It's also physically good for you.
When direct sunlight touches your skin, it kick-starts the process of making vitamin D inside your body. You can also get vitamin D from some foods, like egg yolks and oily fish – but as much as 90% of our intake usually comes from time spent in the sun5. 
In its final form inside your body, vitamin D acts like a hormone, and has a positive effect on lots of different things, including your heart and bones. It's also been found to boost your immune system, helping you fight off infections6.
All the more reason to get in the garden and soak up some rays!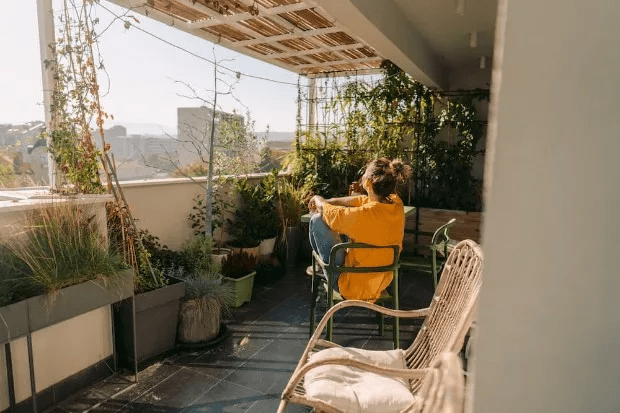 3. The idea for British Summer Time came from a builder in Kent
We're all familiar with the practice of turning the clocks forward by an hour in spring, and back an hour in autumn. It marks the change of the seasons, making sure that we get the maximum amount of sunshine during our waking hours. But when did it begin?
It all goes back to a builder named William Willett in the early 1900s. Apparently, while walking home in Kent one summer evening, he noticed that his neighbours' curtains were all drawn, despite it still being light outside. So began his campaign against this 'waste of daylight', which eventually made its way to the House of Commons7!
The Summer Time Act, introducing British Summer Time, was passed in 1916. Sadly, poor William Willett died of the flu in 1915, just before his idea became law. He's commemorated with a sundial in Kent, which is permanently set to BST. 
5. 2018 was England's hottest-ever summer
Just 3 years ago, while England's football squad was shooting to the semi-finals in the World Cup, the UK hit sunny new highs in a summer-long heatwave. Temperatures regularly hit 30 degrees during the day, with Faversham in Kent experiencing a record-breaking 35.3 degrees in July8.
For the UK as a whole, the summer was the joint hottest on record (comparable summers were 1976, 2003, and 2006). For England, it was the most sweltering since records began, way back in 19109!
Sun-seekers will be pleased to hear that, after a dreary Spring, more heatwaves are on the way for summer 2021. Watch this space...
6. The word 'solstice' comes from the illusion that the sun is standing still
June 21 is this year's summer solstice, aka the longest and sunniest day of the year. But where does the word 'solstice' come from?
It's a composite of 2 Latin words: 'sol', meaning sun, and 'sistere', meaning 'to stand still'. 
It's so-named because during the solstice, the sun doesn't seem to move as it normally does. Usually, the way the earth is tilted on its axis means that the sun appears higher or lower in the sky each day. But on the solstice, and the days surrounding it, the sun seems to sit at the same high point in the sky each day at noon10.
6. Leonardo da Vinci first thought of solar power in the 16th century
Solar energy may seem pretty futuristic, but the scientific idea behind it is actually very old. 
Way back in the 1500s, pioneering polymath Leonardo da Vinci designed a series of what he called 'burning mirrors', which could use the sun's rays to heat water. His system was never built, but the designs were the beginning of what we now know as photovoltaic technology – aka, solar panels!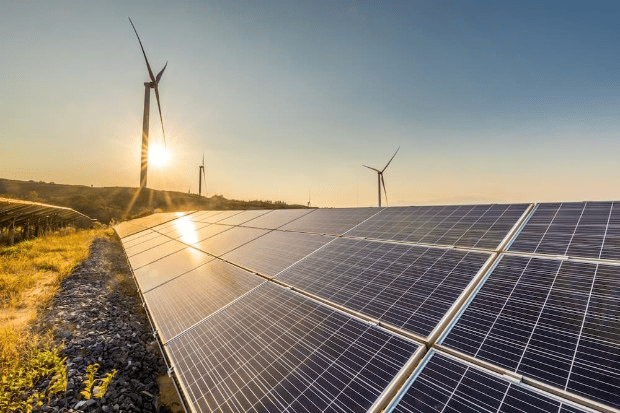 7. Solar power could be the world's biggest energy source by 2050
The sun has always been our ultimate source of energy. It nourishes our bodies with vitamin D, it gives life to plants, and keeps our planet warm. And now that we've figured out how to convert its power into electricity, it's the provider of green energy that we need to take us into a climate-friendly future. 
According to the International Energy Agency, solar power could make up as much as 27% of the world's electricity by 2050. This would save about 6 billion tonnes of carbon emissions per year11.
Find out how to simply and easily reduce your personal carbon footprint
8. The UK's biggest solar farm will be over 900 acres
In 2020, plans were approved to build a gigantic solar farm in Kent. At over 900 acres, it'll be the size of 69 Windsor Castles, or 680 football fields. 
Opinions on the huge solar panel farm are divided. Some environmental groups, like Greenpeace and the RSPB, have said that the panels will take up too much space in the countryside. 
But others, like Friends of the Earth, have been positive about the plans. They say that the way the land is currently being used (for industrial farming) is also not good for the environment. 
The new development will provide renewable electricity for a whopping 91,000 British homes.
Read 20 fascinating facts about renewable energy
9. Mark your calendars: there's a solar eclipse due on June 10, 2021
An eclipse is when the moon passes between the sun and the earth, obscuring our view of the sun (depending where you're watching from). Back in 2015, you might remember there was a total eclipse, which is when the moon totally covers the sun, plunging daylight into darkness. This was visible from northern Scotland. 
Unlike the total solar eclipse of 2015, this year's eclipse will be 'annular'. That means the moon will only block out part of the sun. Here in the UK, it'll push us into 30% shade. 
For the next total eclipse that's visible here in the UK, we'll be waiting until 209012!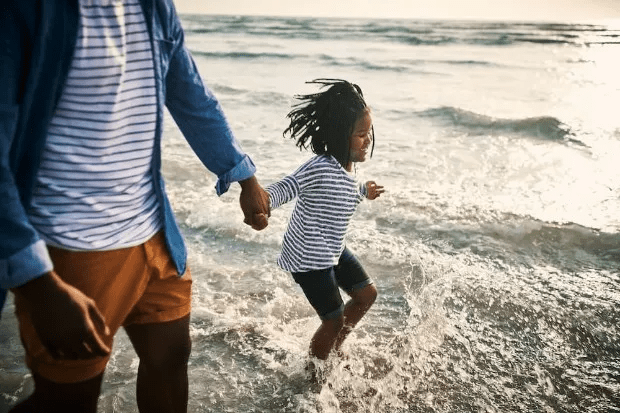 10. The sun does not cause climate change
One of the biggest myths about global warming is that it's caused by the sun itself. This simply isn't true! 
In the long-distant past, subtle changes in the earth's path around the sun have led to ice ages. But this takes many thousands of years. The warming we've seen because of climate change has happened too fast for it to be caused by these kinds of incremental changes in orbit. 
NASA explains that scientists have been tracking the sun's energy since 1978. They've found that there's been a consistent amount of energy travelling from the sun to the earth's atmosphere. This means that it's our own emissions that are causing climate change. 
To learn more about what's causing global warming, read our complete guide – then find out the best ways to fight climate change from home. 
Sources and references:
1 https://www.eaglesvine.com/travel/uk-holidays-bognor-regis-named-as-countrys-sunniest-staycation-spot-top-10-list/221592/amp/
2 https://www.telegraph.co.uk/news/weather/8593378/Bognor-Regis-the-sunniest-spot-in-Britain.html
3 https://www.theguardian.com/news/2013/jul/21/weatherwatch-sunniest-place-bognor
4 https://www.eaglesvine.com/travel/uk-holidays-bognor-regis-named-as-countrys-sunniest-staycation-spot-top-10-list/221592/amp/
5 https://www.mariongluckclinic.com/blog/vitamin-d-the-immune-system-boosting-hormone.html
6 https://www.sciencedaily.com/releases/2019/04/190417111440.htm
7 https://www.historic-uk.com/CultureUK/British-Summer-Time/
8 https://gree.uk.com/blog/the-hottest-british-summers-on-record/
9 https://gree.uk.com/blog/the-hottest-british-summers-on-record/
10 https://www.mentalfloss.com/article/502120/15-facts-about-summer-solstice
11 https://selectra.co.uk/energy/news/environment/solar-largest-electricity-source-2050
View more from these categories