blog
Your spring energy to-do list
07 March 2014 | Rachel England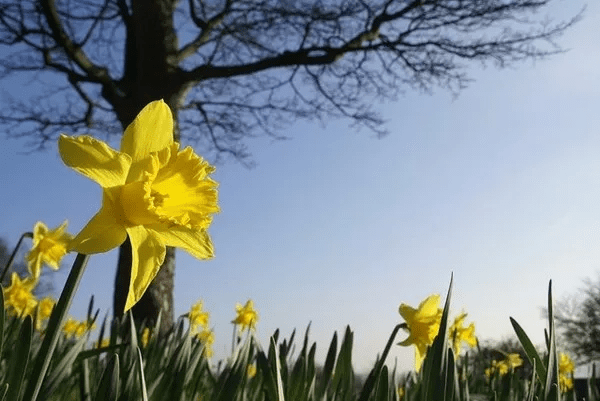 The daffs are blooming, the birds are tweeting, and the sun is even making an occasional appearance – while spring may not have 'sprung' just yet, it's certainly around the corner! Shake off the lingering winter blues with these energy to-dos that'll usher in a cheery new season.
Turn down your thermostat
Yes, we go on about this _all _the time, but for good reason – turning your thermostat down by just one degree does wonders for the planet and your wallet! Now the warmer weather is (slowly!) creeping in, your house will retain warmth for longer throughout the day, negating the need to blast it full of scorching hot central heating in the evenings. Turn it down by one degree, and if you don't notice the difference, turn it down some more!
Change the clock on your boiler
Pesky daylight savings mean the end of March sees everyone struggling with the ol' microwave clock and oven timers, so while you're changing them, remember to change your boiler clock, too, otherwise your programmed settings will be out of whack and you'll be paying to heat a house while everyone's fast asleep!
Change the timer on your boiler
And while you're changing the boiler clock, tweak your pre-programmed on/off settings. After the clocks change the days will feel longer, and your house will do a better job of hanging on to warmth from daylight sun. Instead of having the heating on for five hours each evening, for example, change it to four.
Turn down the temperature levels on your boiler
Most boilers will have controls for general temperature levels for both heating and water, ranging from low to very high (often depicted by bars or dials). Now we're coming into slightly warmer weather, you can turn these down a notch or two as well.
Turn down the temperature valves on your radiators
If your radiators have temperature valves on their sides, turn them down a level. You don't need them to be blasting out red hot heat during gentle spring time evenings when just a touch of warmth will do the job nicely. In rooms that are rarely used, turn them off altogether!
Have a proper spring clean!
You might think all that dusting and polishing is for the sake of cleanliness, but it can also help boost your energy credentials, too. Clean appliances run more efficiently, and sparkling-clean windows let more light into rooms to help keep them warm. Elbow grease at the ready!
View more from these categories