blog
Northern Line's Greenstops
20 October 2021 | OVO Energy
The Northern line has both the highest and the lowest stations of any in the Underground system. Also, the famous 'Mind the Gap' notice heard all around London's tube network originated on this very line. So, whenever you use this particular line to get around, you'll now have two great facts to tell the person you're with - or a complete stranger, for that matter. 
Thankfully the gap between Northern line stations and their nearest green space isn't a big one, in fact on average the nearest park or garden is just a 5 minute walk from any of the stops on route.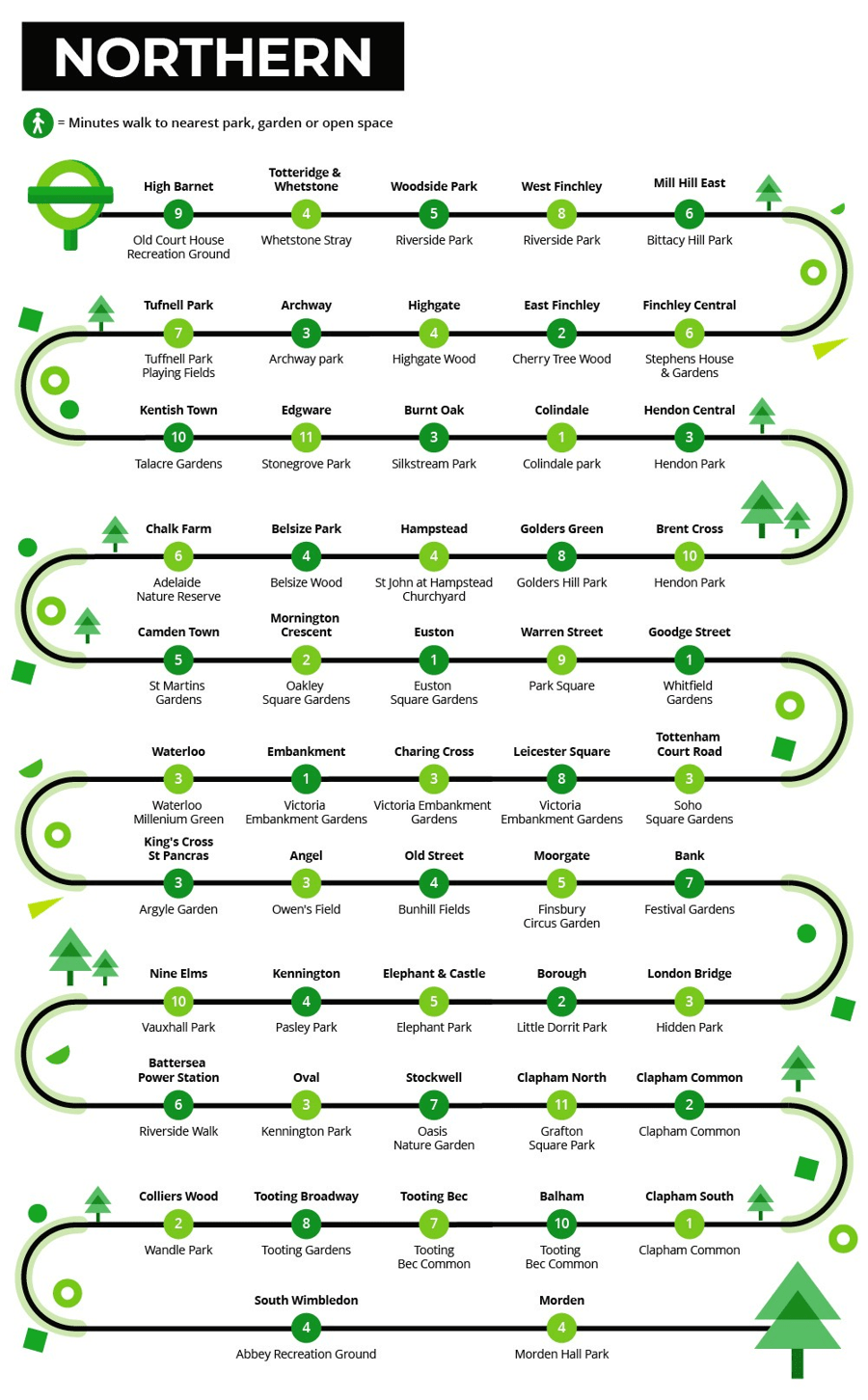 The most highly rated parks on the Northern line
To find some stunning woodland, lakes and acres of grass, Tooting Bec Common (part of the Tooting Commons) has this in spades. It's only a 10 minute stroll from Balham station, and offers plenty of opportunity to breathe some fresh air and get away from the hustle and bustle of Central London. 
A three minute walk from Waterloo is the Waterloo Millennium Green. This is a community managed park, and the ongoing additions there include a relaxing rock pool waterfall and plenty of benches where you can take in your surroundings and eat your lunch. These two parks are just a couple of the stunning greenstops along the Northern line, so it's time to start exploring!
The closest parks to the Northern line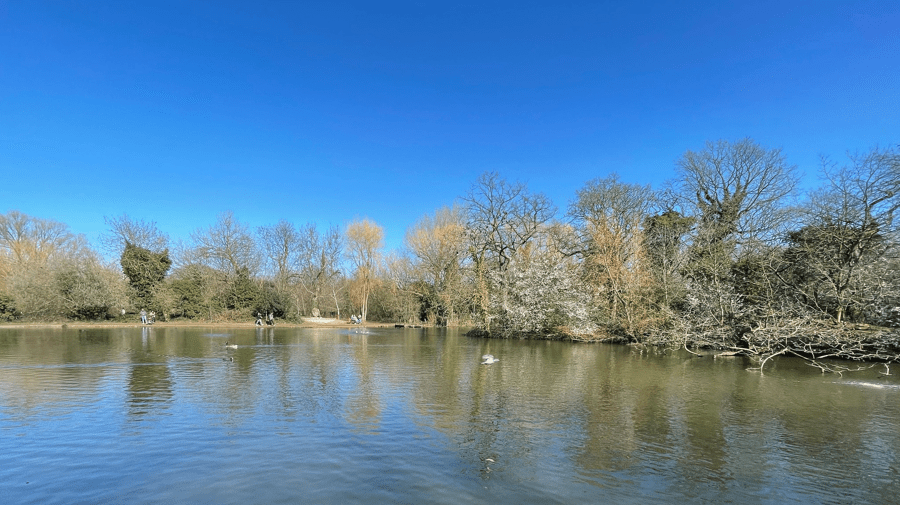 Tooting Bec Common, London ©Flickr.com, ben124
For those lunch breaks where you only have a limited amount of time to get your daily dose of nature, there are various greenstops along the Northern line that only take one minute to walk to. Colindale Park is a short stroll from Colindale, Euston Square Gardens is very close to Euston, Whitfield Gardens is a one minute walk from Goodge Street and Victoria Embankment Gardens is easily reachable from Embankment.
You can also get to the popular Clapham Common from the Northern Line, with a one minute walk from Clapham South.
The furthest parks from the Northern line
If you have a bit more time to kill, and the weather looks good enough to walk around in, there are various greenstops along the Northern line that take slightly longer to walk to. It takes 11 minutes to walk to both Stonegrove Park, from Edgware, and Grafton Square Park, from Clapham North.
There are also four greenstops that are a 10 minute walk away from their Northern line stops: Talacre Gardens (from Kentish Town), Hendon Park (from Brent Cross), Vauxhall Park (from Nine Elms) and Tooting Bec Common (from Balham).
And, for more of London's Greenstops, check out our complete guide to parks along every tube line.
Top header image: Waterloo Millennium Green, London - ©Flickr.com, meahtsingan
View more from these categories