blog
A successful partnership: OVO Foundation, Cool Earth and the people of Lubutu
22 November 2016 | OVO Energy
OVO Foundation's latest project with Cool Earth in Democratic Republic of Congo (DRC) is now well under way. If you read our April blog, you'll remember that we've committed £100,000 to help reduce energy poverty in DRC through two different initiatives: energy efficiency and electricity provision.
Cool Earth is working in the Lubutu region, which covers 260,000 hectares of forest and has a population of 12,900. Our grant is helping Cool Earth increase people's access to clean, sustainable and renewable energy.
Read on to find out how things are going and watch the video about what you've helped us achieve so far.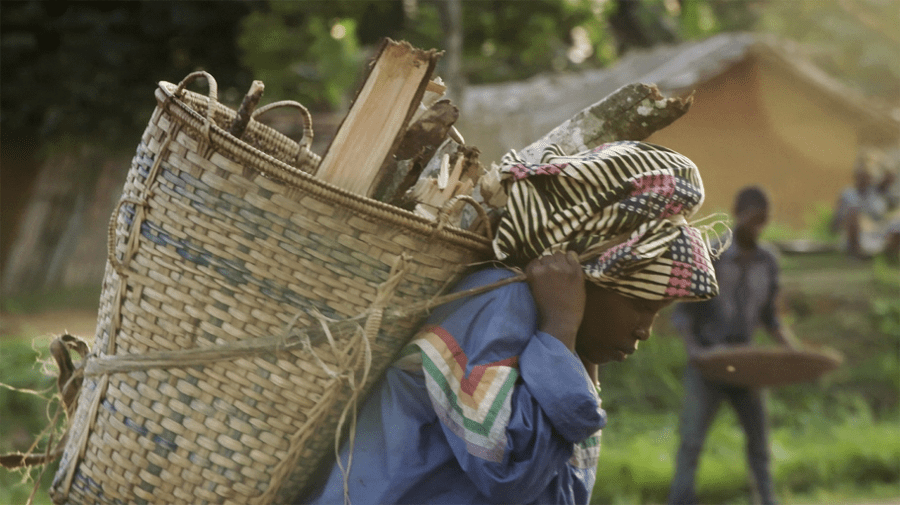 Gathering fuelwood in Lubutu. | Photograph copyright Cool Earth
Why are these projects important?
Around the world, 1.2 billion people have no access to electricity, while more than 2.7 billion people rely on wood or other kinds of [biomass]https://www.ovoenergy.com/guides/energy-sources/renewable-energy-types for cooking. And of all the people who live without energy, 95% are in sub-Saharan Africa and developing Asia. In DRC, only 16.4% of the population has access to electricity. 
By giving communities access to electricity and reducing their reliance on firewood, we can make a dramatic difference to their lives. When they no longer need to collect firewood, they can spend more time on income-generating activities, while their children have more time to study. Electric lighting means businesses can open later, which increases productivity, and children can do homework in the evenings. And of course it reduces the impact on forests, which is good for everyone, everywhere.
The Cool Earth partnerships support small communities. They build on existing local knowledge and skills, as well as training people in new skills. 
We've started by introducing fuel-efficient stoves and new ways of generating energy.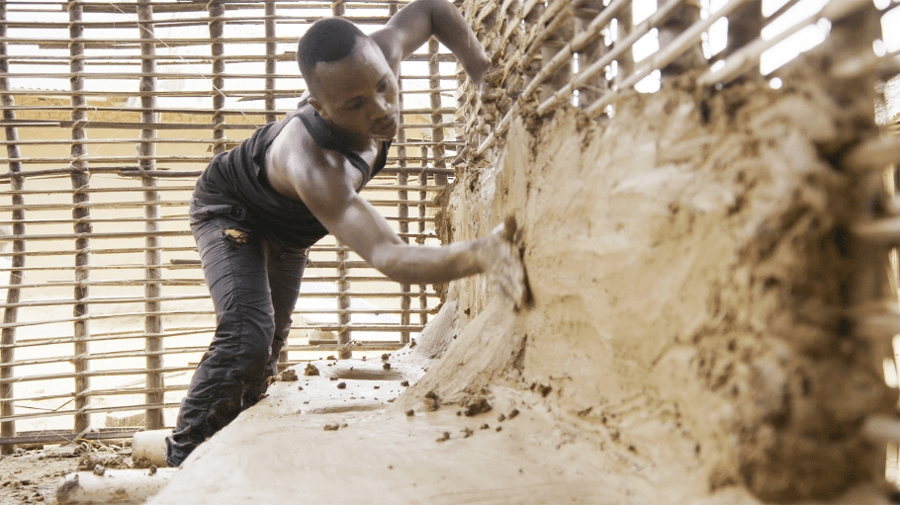 Constructing a new fuel-efficient stove in Cool Earth's Lubutu partnership. | Photograph copyright Cool Earth
Building energy-efficient stoves
Traditionally, most people in DRC cook and keep warm by burning wood. This causes health problems, depletes local forests, and means people (usually women and girls) spend hours every day collecting firewood. Each year, the average household in DRC uses 1,658kg of fuelwood, and up to 40,000 square metres of Virunga National Park is harvested for heat and warmth.
We helped Cool Earth introduce and test three different kinds of energy-efficient stoves: wood gasifiers, solar ovens and mud stoves.
So far, 84 families have been trained to build mud stoves and are using them regularly, cutting their average firewood use by 50%1. This will make a huge difference to their lives, as it will reduce deforestation in the area and improve air quality in family homes.
The women who've been trained are sharing their enthusiasm for the new stoves. Their partners are busy constructing outside kitchen huts to house the stoves, so they can begin training the wider community. It's hoped that with the men building and the women training, Cool Earth will reach 225 families with the stove programme by the end of this year.
To be able to see YouTube videos, we have to ask you to accept Targeting Cookies within your
Testing solar energy options
Cool Earth is carrying out feasibility studies into three solar energy ideas: lamps, micro-grids and mini-grids.
The people of Lubutu feel that large-scale solar systems would be too conspicuous at this stage, because of the current security situation in DRC. However, they expressed interest in using small-scale grids to charge phones and provide light. A full solar pilot project is on course to start in early 2017, once the studies have been completed and the political situation has settled.
How these projects will benefit communities in the Democratic Republic of Congo
Improving health: less wood burning indoors means less smoke, which should improve families' respiratory health. 
Empowering women: we'll help give women new skills and income-earning opportunities by training them to install and maintain the new technology. 
Education opportunities: when girls spend fewer hours collecting firewood, they have more time to go to school. And with solar electricity, the lights can stay on longer in the evenings, giving children more time for study.
Income generation: as well as the income generated for the newly trained 'solar facilitators', businesses will be able to increase productive hours.
Reducing deforestation: because families will no longer be dependent on firewood. As part of the project, Cool Earth is monitoring key elements of biodiversity and forest cover, paying particular attention to the use of wood for fuel.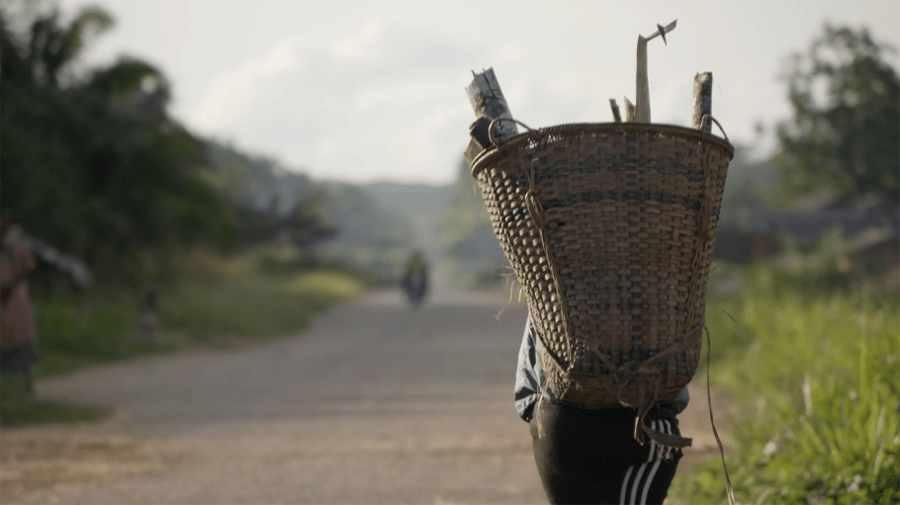 Women and girls spend time collecting wood that could be spent generating income or in education. | Photograph copyright Cool Earth
We hope the lessons we learn from these projects can be replicated elsewhere, to transform people's lives and reduce the demand for firewood that's currently depleting forests.
We'll keep you updated on how both initiatives are progressing. In the meantime, read more about the Lubutu region and Cool Earth's work in DRC on their website. 
Have you joined OVO Foundation? Make a small donation by adding  50p,  £1 or £3 to your monthly bill, and OVO Energy will match it penny for penny.
 1Thalia Liokatis, DRC Programme Manager for FFI.
View more from these categories