blog
Digging in for Future Builders
30 March 2017 | OVO Foundation
Future Builders is an OVO Foundation scheme that helps get young homeless people into apprenticeships, after learning new skills and renovating houses they'll actually get to live in.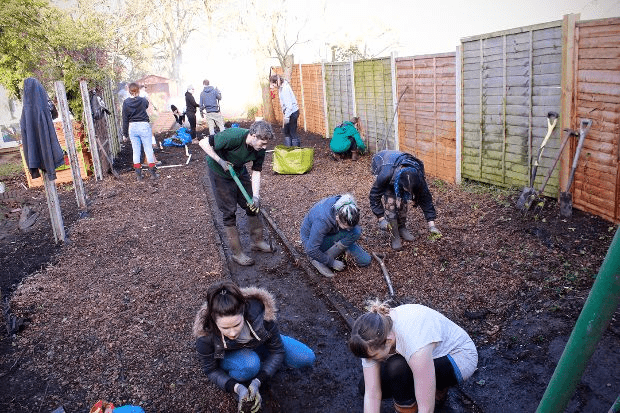 While our apprentices tackled the bricks and mortar, our OVO team decided to take on the garden during 4 days of volunteering. We wanted to make sure these young people have some lovely outside space, as well as a safe, secure home to live in. So under the green fingered expertise of our amazing lead volunteer, Charlie Drew, we set to work…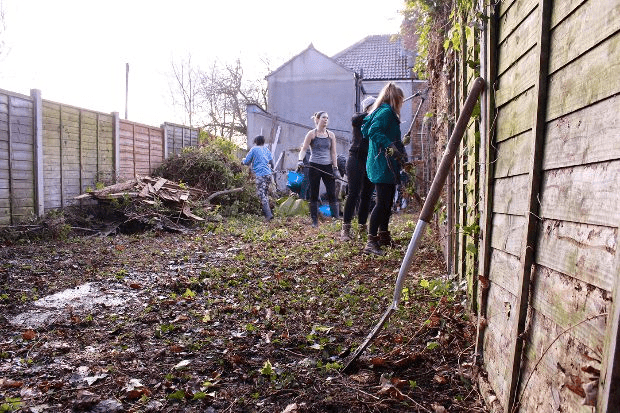 Here's a diary of all that we did:
Day one: a lot of destruction
Before we got our hands muddy, Charlie – an OVO Customer Care Expert and avid gardener – pulled together a creative vision and action plan detailing exactly what needed to be done. There was no room for leaning on spades whistling, or gossiping – we had weeds to kill. Once Charlie had set the direction, everyone set to work clearing the gardens, chucking all the broken items out, removing a TON of garden waste and waging war on weeds. Phewf.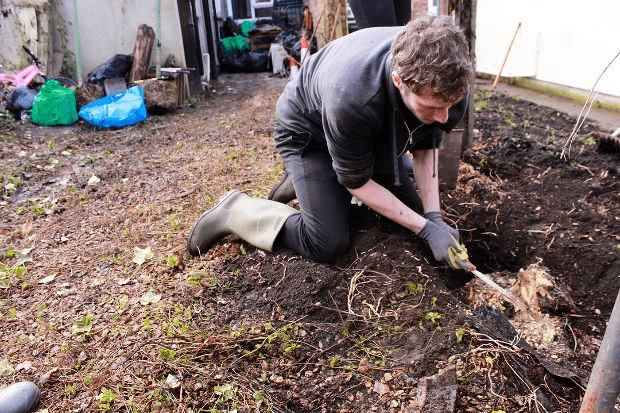 A bonfire dispatched of the wooden waste, while we pulled up flagstones and removed (what felt like) a forest's worth of creeping plants and their extensive root system.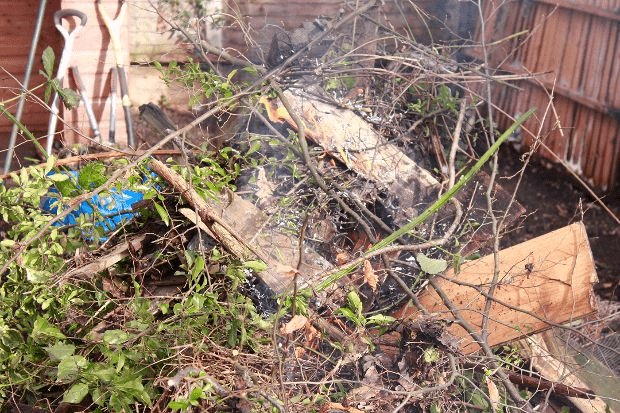 Day two: making things pretty
Once all the nasties had been cleared away, we started with the cosmetic stuff. We replaced the concrete fence posts with wooden ones, made sure the boundary was straight and secure; and used bamboo screens to create a nicer, more natural boundary at the back of the garden.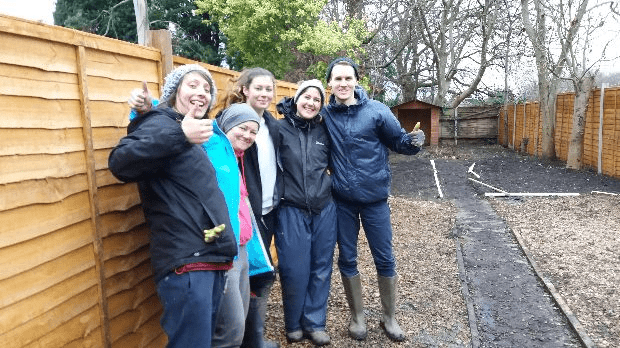 Day three: here come the flowers
This was the day we literally dug in, fluffing up the bulk of the soil, removing the final few weeds that were still clinging on, and laying the flagstones back down with concrete. We also made two beautiful flowerbeds full of flowers, creepers and climbers.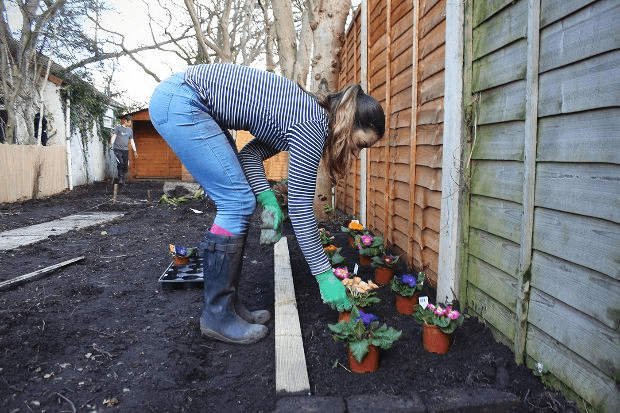 Day four: high fives all round
On our final day, things really came together. We re-fluffed the earth so the turf would 'take', turfed up the final two thirds of the garden, and cleaned up the gravel by sprucing it up with some shiny new pebbles. The overall result is something we hope our Future Builders apprentices will feel proud of. It was only a few days' work for us, but ultimately this wider project is helping young people in our community create a brighter, more independent future for themselves. It's totally worth a few blisters!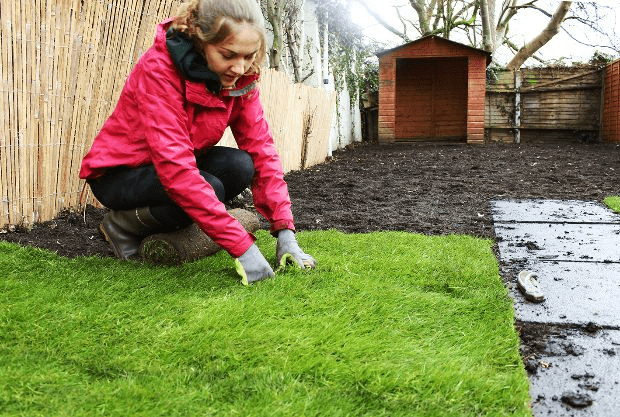 Thanks to the following awesome OVO Volunteers who swapped their keyboards for spades: Ruth Liverman, Alex Herring, Charlotte Drew, Eileen Butters, Ellen Chaloner, James Dongworth, Jess North, Joshua Penrose, Kate Clarke,
Leo Zarkow, Lucy Greer, Roseanne Roberts, Kat Gulyas, Jenny Coffey, Toby Swaffield, Elf McNeil, Saskia Rance, Peter Richardson, Jamie Taylor, Sophie Cumming.
We couldn't have done this without you...
To be able to see YouTube videos, we have to ask you to accept Targeting Cookies within your
Photo credits: Joshua Penrose and Kat Gulyas.
View more from these categories