blog
A groundbreaking way to help Bristol's young homeless
24 November 2016 | OVO Energy
We've always been passionate about creating lasting social change - through clever ideas that offer people a 'leg-up' rather than a handout. So we're really proud to present our new 'Future Builders' programme - it's a radical new approach to youth homelessness that offers young people the chance to refurbish homes that they'll actually live in. They can quite literally build their own future.  
We launched this groundbreaking new scheme in Bristol on 10th October 2016. The funding comes directly from OVO Foundation, but we're working with three important partners: Bristol City Council, South Gloucestershire and Stroud College (SGS), and 1625 Independent People (1625ip) – a Bristol-based youth homelessness charity.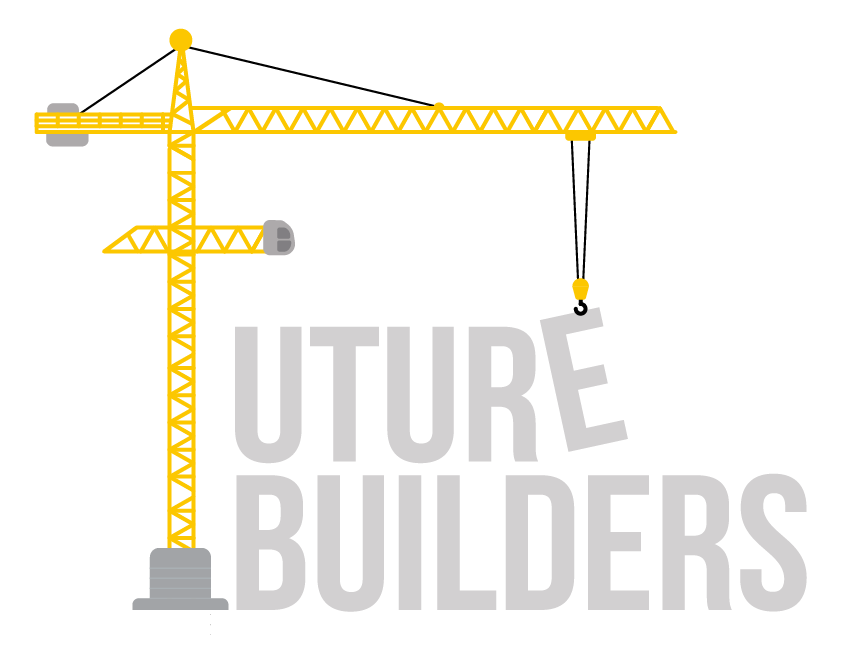 Here's how the scheme works
We're giving young people, aged 16-23, the opportunity to study construction at the SGS Filton campus. They've already started a 3-month pre-apprenticeship programme where they're learning the basics of construction in the classroom, whilst going out to the properties to carry out the work. The course will equip them with the knowledge they need to move to a full-time apprenticeship with a construction company.
At the moment, they're living in supported housing, supervised and helped by 1625ip, to give them the life skills they'll need to navigate the world of employment.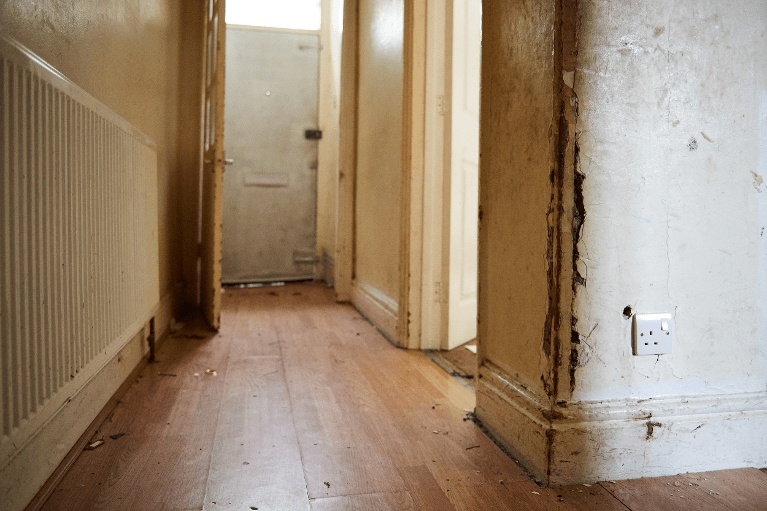 South Bristol property ready to be refurbished. 
In the meantime, Bristol City Council has provided two semi-derelict properties at a peppercorn rent for the project. The apprentices will practice their new skills by renovating and refurbishing these neglected places until they're safe and comfortable again. When the homes are ready (in March 2017), they'll move in, paying rent that's carefully set to be affordable - giving the young people enough left from their salaries to live on, without relying on benefits. We see this as an important first step towards complete independence. 
The students will complete their apprenticeships within 12-18 months, and at the end of this amazing journey, they'll be ready to move on to full-time, permanent jobs.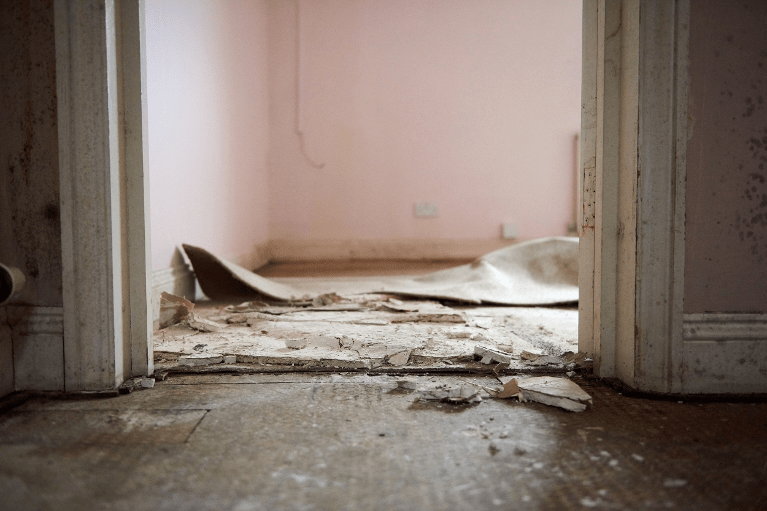 Semi-derelict building provided by Bristol City Council.
Why this project's so timely
Shockingly, homelessness in Bristol has tripled over the last year, leaving the city desperate for sustainable, long-term solutions like Future Builders. It also offers a practical response to several of the election pledges made by Marvin Rees, the Mayor of Bristol. These include: tackling homelessness, bringing empty buildings back into use, and supporting apprenticeships.
Another issue it helps to address is the gap in Bristol's construction skills, where the average age of a construction worker is now 49. It's estimated that the South West has lost 40,000 construction workers since 2008 when the recession began, and with Bristol seeing such massive investment in its infrastructure, this programme serves to simultaneously break the cycle of youth homelessness and help the city continue to grow.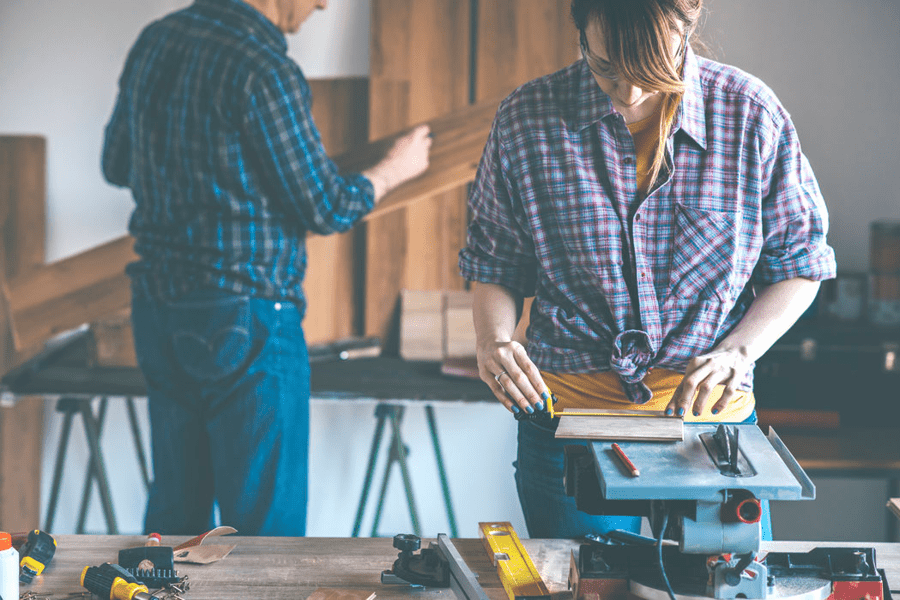 Helping young people get into construction.
What our apprentices have told us
"The best week I've had in ages."
"I like getting up and doing something. I want to keep working now and get a routine in my life."
"It's rewarding when you know what you're working for." 
"My time-keeping skills have increased dramatically."
A Job Centre advisor told us "I saw [the learner] today and he has been buoyant. He's really enjoying the course and is looking forward to how this can assist him in his future career path." This is all the more heartening because she'd expected him to drop out of the course.
How our brilliant partners are involved
While Bristol City Council is providing the homes for the young people to work on and ultimately live in, 1625ip will offer their expertise by providing dedicated support for each apprentice at home and in college.
The SGS course is run by a tutor whose approach is to treat the young people with respect and as equals. He involves them in decision-making and seeks to work to their individual strengths. The students are already responding better to this approach than they would to a traditional teacher/pupil set-up, as many of them have had negative classroom experiences in the past.
Linking up with Bristol Learning City
As the first UNESCO Learning City in England, Bristol is championing learning as a way to transform lives. Across the city partners have come together to play a critical role in developing a local skilled workforce. This includes offering experiences of work and the chance to achieve appropriate qualifications. Future Builders supports the work of the Bristol Learning City Partnership by offering young people the skills they need to access permanent employment and the opportunity to build themselves a better future.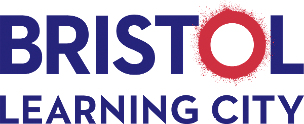 What's OVO Foundation?
We're the charitable arm of OVO Energy, set up to find simple solutions to complex social problems. If you're familiar with us already, you might remember the research we commissioned last year into the root causes of youth homelessness. It's this study's conclusions that inspired the idea of Future Builders.
How you can get involved
We want Future Builders to become a long-term, sustainable project, enabling hundreds of young people to learn valuable skills and gain employment, security, independence and greater self-worth.
If you're an OVO Energy customer and pay for your energy by Direct Debit, you can add a small donation to your monthly energy bill. The best bit? We'll match your donation penny for penny, doubling your power to make a positive impact. Find out more about our other projects on the OVO Foundation page.
View more from these categories