blog
We're installing solar panels in Kenya – thanks to the OVO Foundation
28 October 2020 | OVO Foundation
With your help, we're giving 100,000s of people clean and renewable energy... 

Thanks to kind donations from our members, the OVO Foundation has been working towards one of its key 2020 goals: bringing renewable electricity to 300 schools and health clinics in rural Kenya, as part of Project Jua.
It's a project that'll see over 300,000 people getting access to reliable solar energy. Not only will this literally power communities – but it also means they're not depending on fossil fuels. 
We're aiming high!
Last year, we visited schools and clinics who were part of this 2020 goal. We wanted to understand what life without reliable power is like for people, and what it would mean to them to get access to it. Especially for health care and education.
And next year, we'll be going back for another visit to see the huge difference Project Jua has made – and it's all down to our OVO Foundation supporters.
If you're an OVO member, it's not too late to join in and support this amazing work. Just log in to My OVO to set up your donation to our charity. 
Kajungunyi School
Kajungunyi School is a secondary school in the south of Kenya, between Nairobi and Mombasa.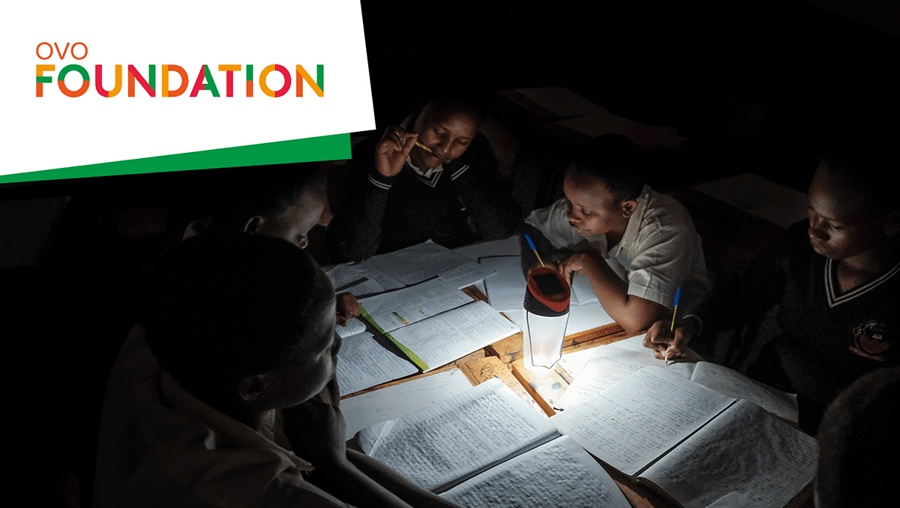 The school is very remote. Children have to travel for miles to study there. There's no lighting, so at night, they crowd around small solar lamps to study.
Which is why we're excited to be bringing solar power to all of its students! 
Mata Dispensary
Mata Dispensary is a health clinic that's connected to the grid, but gets regular power cuts.
Patients come from over 15km away for help, but often find it's not available, as power cuts have left medical tools unusable – and some even left unopened.
Nurses say reliable power would give them a safer place to deliver babies, not to mention 24/7 access to essentials like vaccine fridges, weighing scales, and incubators.
So, it's great to know that once the Mata Dispensary has solar power – life for the hard-working staff will become that bit much easier. 
Manoa Dispensary
Manoa Dispensary is a health clinic caring for around 8,000 patients. There are a few solar panels, but not enough. And important medical equipment sits unused, because there isn't enough electricity to power it.
And with lighting that often doesn't work, nurses have a tough time helping patients – sometimes delivering babies by torchlight.  
But again, thanks to this Project Jua – they'll soon get the solar power they need to work without worry.
Looking ahead
It's amazing to be able to share such positive updates, and to see the difference it makes to people's lives. But there's still a lot more to do.
Keep up to date with Project Jua's progress as we head into 2021 and find out about all the OVO Foundation projects, and how you can donate, by heading over to the ovofoundation.org.uk today.
View more from these categories