blog
10 March 2016: Safe forests need strong villages
10 March 2016 | Cool Earth
Forest isn't protected unless the communities keeping it safe are healthy and strong. That's why healthcare is at the top of the agenda for rainforest villages.
Cool Earth's Asháninka partners live more than 20 hours from the nearest hospital. This remoteness puts lives at risk. More than a third of families here have lost a child and infant mortality is twice the national average. It's no surprise that the community have chosen to invest OVO funds in improving health.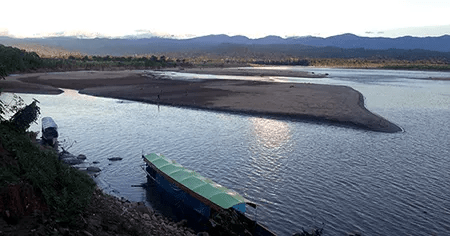 "When we had no funds it was impossible to evacuate the seriously ill and people died. Since we've had the support of Cool Earth, we are able to evacuate our emergencies – it's helping us to save lives. Today we are strengthened from the project."  Cesar Bustamante, Cutivireni Village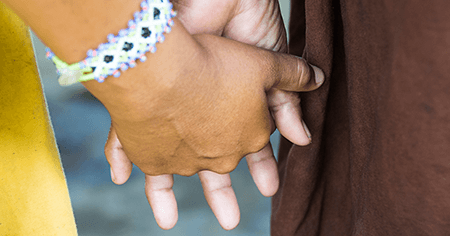 OVO's support has made a massive impact, saving lives as well as rainforest:
Four new medical outposts increase population within one hour of medical care from 31% to 72%.
55 lives saved through an emergency evacuation fund.
Six river based villages equipped with outboard motor canoes to ensure sick village members can be transported for treatment.
Four village fishponds constructed to increase protein intake for 679 community members.
92 families now have access to clean, safe water from tapping into two natural springs.
60% drop in malaria from provision of mosquito nets.
"I couldn't breathe, the pain was very intense. I left for Satipo in an emergency evacuation. Without it, I would have died. They operated on me quickly. It was an ectopic pregnancy. I would like to thank Cool Earth for all of its help."
Maria Mortiquiri, Pajonal Village 
Five years of saving lives
Over the five years of their partnership with Cool Earth, OVO have funded developments in every aspect of health for their Asháninka partners. Here are just a few:
2010
Emergency evacuations for four community members to Satipo Hospital
Outboard motor canoes for Camantavishi, Alto Camantavishi and Pajonal to enable transport of sick villagers.
2011
Mosquito nets for every villager of Parijaro
Clean water supply for Cutivireni village – tapping in to a natural spring eight miles away
2012
Emergency evacuations to Satipo Hospital for ten villagers
Building and equipping a medical outpost for Camantavishi
2013
Medical outposts built for Saboroshiari and Alto Camantavishi
Clean water supply for every household in Coveja village
Constructing and stocking fishponds for Coveja and Tivoreni village, so families have access to sustainable protein sources.
Mosquito nets provided for all project villages resulting in a 60% drop in malaria
2014
Registering community members from all project villages for health insurance
Medical Outpost built for Parijaro
A fridge to store medicines at Cutivireni Health Post
Treatment of parasites for school children in Cutivireni Primary School
2015
Initial maternal health workshop with 75 women
15 women elected to be Health Promoters
2016…
This year, OVO are helping the community develop their Maternal Health programme.
Childbirth is the biggest killer in the Asháninka Project. A child born in the project is ten times less likely to reach their first birthday than if they were born in the UK.
Cool Earth's Maternal Health Programme is ensuring that partner villages have the basic resources needed and the training to keep mothers and newborns safe.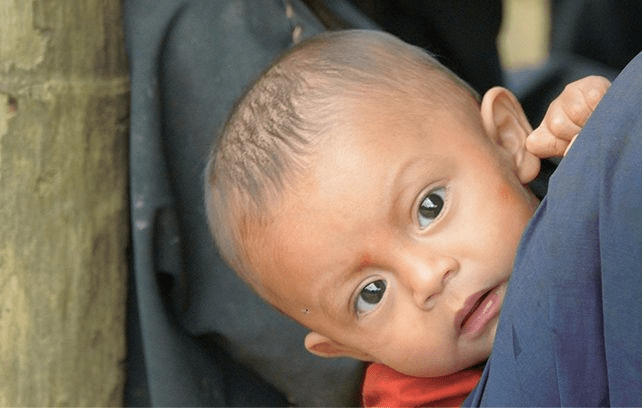 An initial field visit and consultation with communities has developed a culturally tailored programme that will be implemented in each of Cool Earth's 16 project villages. So far, 15 women from the community have been elected as health promoters, and have taken part in workshops showing them how small steps can make a real difference to newborns and their mothers.
Alongside these workshops and the provision of basic materials, three women will be trained to ensure knowledge sustainability. These 'Master Trainers' will carry out ongoing workshops with the health promoters of each village. When fully implemented, the initiative will improve maternal and neonatal care for 701 families.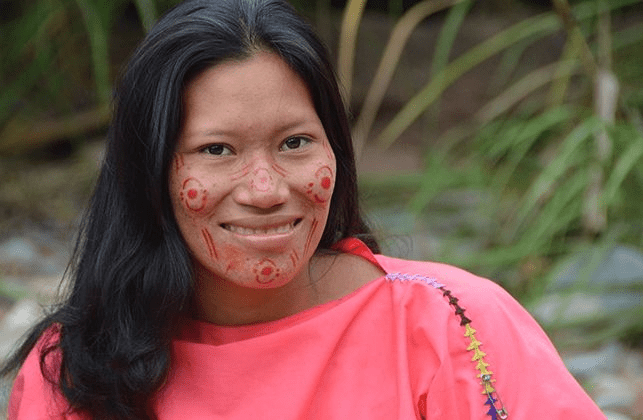 "Many of our women suffer from the dangers of childbirth, so I am very privileged to be working with Cool Earth to protect the pregnant women of my community. Our women will be much safer".  
Adelaida Sagastizabal, Cutivireni Village, Maternal Health Promoter 
View more from these categories