blog
Sleep under the stars with us – 50 spaces going…
23 October 2014 | OVO Energy
On 6th November, 100 of us at OVO will be swapping our comfy beds for the hard floor of Bristol Temple Meads Station to raise money and awareness for local youth homeless charity, 1625 Independent People.
For us, the national Sleep Out is just one cold night away from our soft pillows and central heating. But for 80,000 young people in the UK, it's what they are often faced with.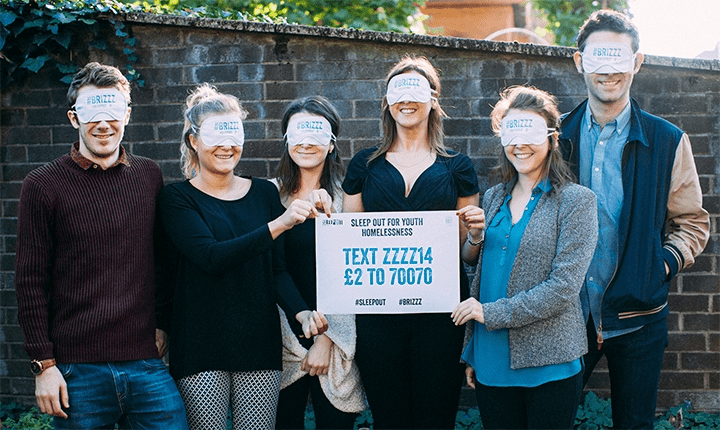 Melissa Luffman, one of the OVO 100 taking part, says, "This cause is particularly close to my heart, I have had a family member that had such a bad time in care they felt they had no choice but to sleep outside. I want to raise awareness for those that have no choice but to bare the cold.
I think if we truly understood what these young people go through we would do a lot more to stop it happening. Because you never know, it could be you or someone you're close to next, and just maybe we can save someone from the cold."
50 spare floor spaces – dare to take one?
If you think you can stand a night without your home comforts, we'd love you to join us – there are 50 spots up for grabs. There'll be live entertainment, comedy and a soup kitchen serving up hot food and drinks before bedtime. 

Lights off for a donation
If you can't sleep out with us, you can join in at home. By turning off your lights and heating between 7pm and 7am on 6th November, we have calculated that you could save an average of £2. 
You can then donate that money to 1625 Independent People to help those who are young and homeless to stay warm this winter – just text ZZZZ14 £2 to 70070
Live miles away?
If you're not a Bristol local, you can still support our Sleep Out by sleeping in your garden, or giving up your bed for the night and sleeping on the kitchen floor. 
Share your snaps on Facebook, Twitter and Instagram using #SleepOut #Brizzz - it all helps to raise awareness for the 80,000 young people who'll be sleeping on the streets tonight.
View more from these categories