blog
Sleeping under the stars to fight youth homelessness
13 November 2015 | OVO Energy
#Brizzz #SleepOut 2015 raises £27,000
138 brave people woke up with the birds outside OVO's Rivergate offices this morning. It's been an emotional night – and an experience we won't forget.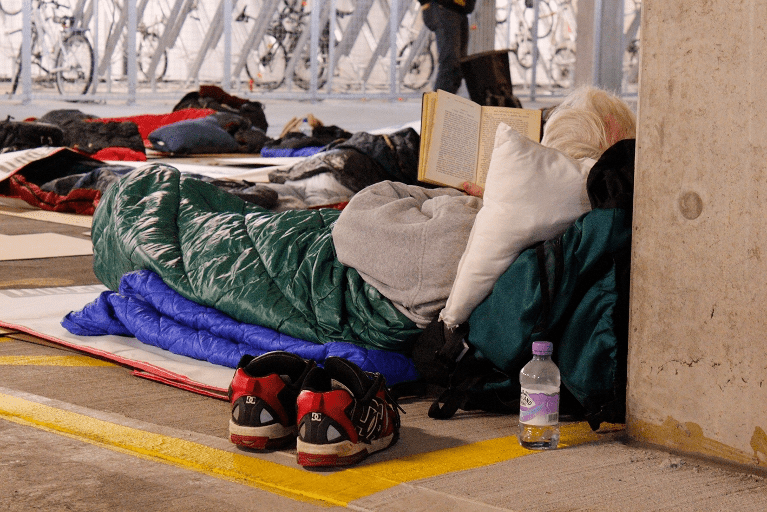 Youth homelessness is a problem many of us encounter on a daily or weekly basis, but are all too guilty of ignoring. Not because we don't care, but because we don't know what we can do to make a meaningful difference. 
What can we do?
The OVO Foundation was set up to find innovative ways to help tackle big social issues like youth homelessness – not just globally, but closer to home too. 
Last night through the #Brizzz #SleepOut 2015, we raised over £27,000 with local youth homeless charity 1625 Independent People (1625ip). It's money that will make a real difference to vulnerable young people here in Bristol, providing emergency support when it's needed most, help and advice to find safe places to stay, then building confidence and life skills to make positive changes long-term. 
This more personal, individual approach goes much further than providing shelter and sustenance. It's about rebooting lives for young people like Na, who explains the difference 1625ip made for him: 
 "Independent People saved my life. They gave me the family that I should have had when I was younger. They made me believe I can change the world. And here I am."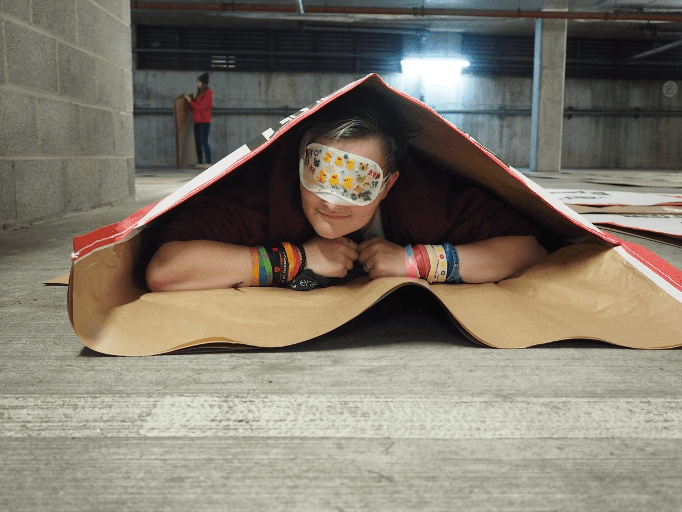 Na now volunteers with 1625ip – and personally raised over £1277 through his JustGiving page. 
#SleepOut 2014
OVO first connected with 1625ip in 2014, powering a Sleep Out that saw over 70 people sleep out in Temple Meads car park: 
To be able to see YouTube videos, we have to ask you to accept Targeting Cookies within your
Meet the 2015 volunteers
This year, we've gone bigger, with 138 bedding down on the concrete. Here's what they had to say about the experience, and why they volunteered: 
Ella, OVO Employee
"Na's story – and stories like it – are the reason we all stayed out last night; to help young homeless people realise that they ARE important people and that their lives matter.
"Every day  on my way home from work, I see so many homeless people – and I feel horrible that I'm walking towards my lovely warm home. Doing the sleep out means that I can actively support those people even if I can't give everyone a pound as I walk by."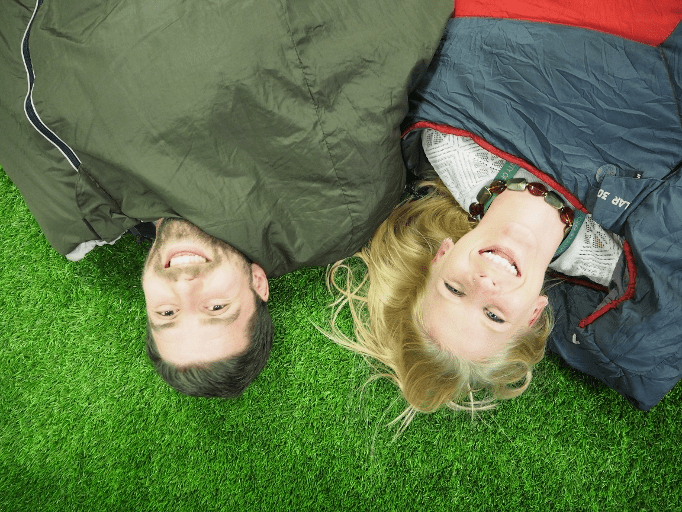 Luke, OVO Employee
"This was my second Sleep Out – and both times, I've been deeply affected. The event isn't about replicating homelessness, but it does go a long way in helping you contemplate the situation homeless people face. Just one night of interrupted sleep has a considerable impact on the next day. I can't imagine facing this scenario every night, with no secure future in sight. And that's what is amazing about 1625ip. They support people through the most difficult situations and help them build that security, so they can feel positive about the future."
But what happened on the night? 
The weather was wild, but spirits were high. From making mugs for 1625ip's vital IndyKits, to watching amazing acrobatics and learning to juggle, we were kept well entertained. 
Sian Evans (Kosheen) and her brilliant band brought the night to life, while The Flaming Feathers added unexpected sparkle (and raised the temperature a bit!) with fan dancing and a very energetic Can-can.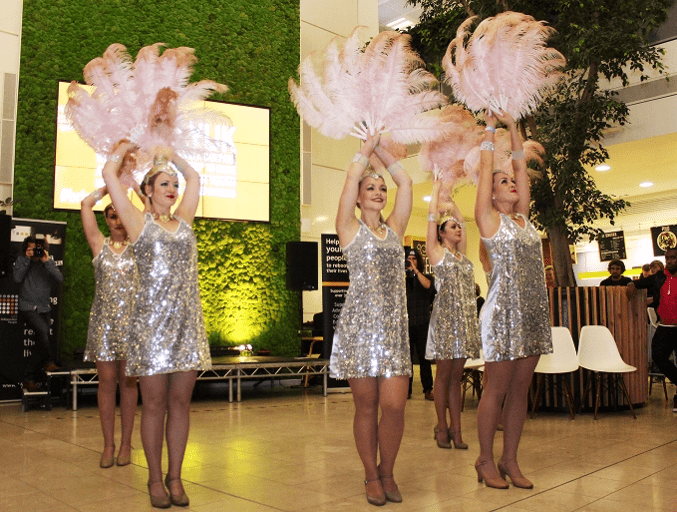 Speeches raised smiles and tears, Maxi Rai and Milegamax's acoustic sets chilled us right out, and Ollie Rigby's bedtime story was the perfect warm down before bed. And warm down it was – because after that, it was out into the cold.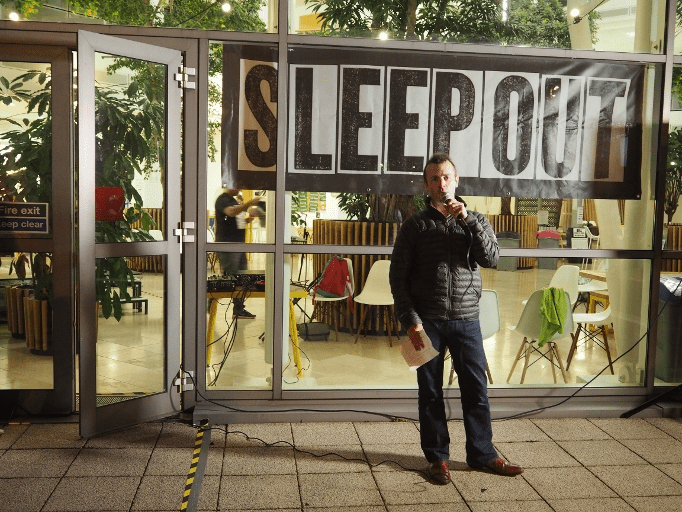 Beautiful and charitable
The OVO team are a resourceful bunch, so it comes as no surprise that lots of extra fundraising activities have been going on. One of the most popular has been the 1625ip Nail Bar. Victoria, Liz and Mel have raised a huge £440 donating their time and talent to boost the 1625ip total. Happy customers (including your author) wish they'd make it a year-round concern… 
Local legends
OVO's not the only Bristol-based business committed to tackling youth homelessness head on. There's been support from every quarter to make the Sleep Out a success, so we'd like to take a moment to shout out to all who've helped out: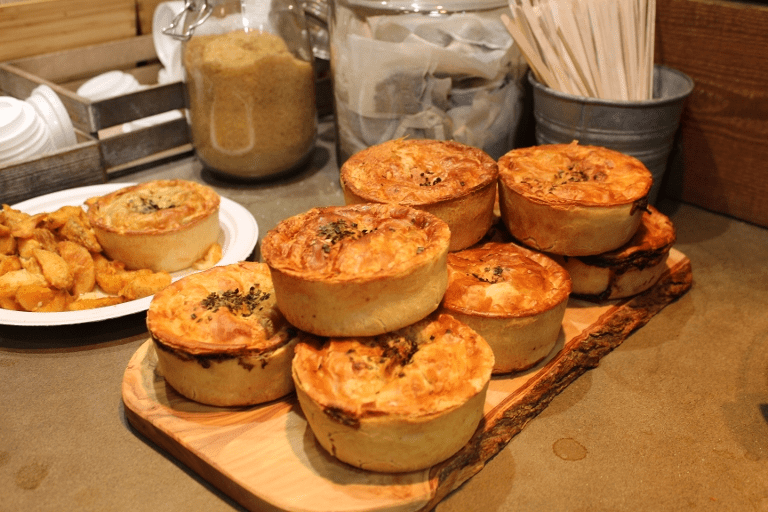 Sleeping out is just the start
Though raising funds is a vital part of fighting homelessness, the challenge is more complex.  As well as helping financially, we want to understand the root cause of the problem and then apply our minds, expertise and creativity to find smart solutions.
Understanding what's happening 
Change starts with understanding. That's why The OVO Foundation has commissioned research into current practice and policy. It was published yesterday – [read the summary here]https://www.ovoenergy.com/blog/ovo-foundation/youth-homelessness-in-the-uk. 
To make a difference in the longer term, we plan to use this research to develop new ways of working and supporting charities like 1625ip. For us, it's about more than donating and just putting roofs over heads; it's about preventing homelessness in the first place, and providing access to opportunities for long-term independence. 
"Sleep Out 2015 – and the Heriot Watt University research we published yesterday – mark the beginning of our journey as we work with bright people and inspiring organisations to develop and invest in projects that deliver real change to the lives of young people across the UK. We're committed to finding ways to prevent youth homelessness and look forward to progressing with our plans and sharing them in the near future."
Gaby Sethi, The OVO Foundation
Want to make a difference too? Talk to 1625 Independent People. There are so many ways to help – from donating a few pounds, giving up a few hours as a volunteer, or looking through your cupboards for essentials to add to IndyKits. 
Find out more on the 1625 Independent People website.
Photo credits: 
Josh Penrose – OVO
Ray Mills-Morrow – Toomanytigers
View more from these categories