blog
Why we're fighting youth poverty
04 March 2017 | OVO Foundation
We wanted to build a business that would benefit everyone. That's why we started our charity, OVO Foundation. And that's why we chose to focus on issues that really worry us. Youth poverty is one such area because it's one of the many reasons young people become homeless.
A key way we're tackling this problem is through Future Builders – a groundbreaking project offering young homeless people the chance to refurbish derelict homes they'll actually live in – all while starting an apprenticeship. Here are some of the key stats inspiring our fight...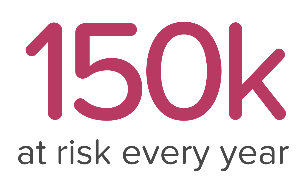 That's how many young people go to the local authority asking for help in England and Wales annually.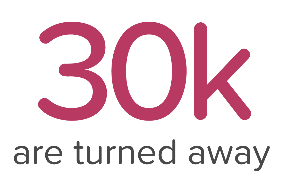 After going to their local authority for assistance; this is the number of young people told they won't receive any.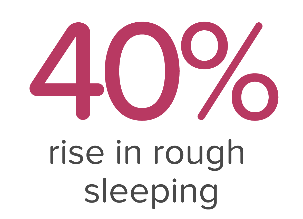 In London alone there's been a huge increase since 2011/12 in those who are sleeping rough aged 18-25, with problems of a similar scale in other big cities.
Young people are more likely to end up homeless than any other age group.  
And that's not the worst part. Lots of young people are slipping through the net…
A new class of 'hidden homeless' now exists – and it's all because lots of people aren't being classified as 'statutory homeless' when they should be. This seems to be happening for a number of reasons. Sometimes young people aren't on Local Authorities' radars because they don't have an extreme mental illness, which might have seen them picked up by the care system. Sometimes they're sofa surfing. And sometimes they just don't reach the high 'priority need' threshold set by Local Authorities.
If the government classes you as 'statutory homeless' your local authority is obliged to find you somewhere to live. But figures estimate that up to eight times as many young people went to councils asking for help because they're homeless than those who are officially classed as 'statutory homeless' – alluding to the problem being much, much wider than official figures would have us believe.
Centrepoint, a youth homelessness charity who've researched this particular issue, address their concerns on their website:
"Our numbers include all of the young people who went to their local councils to ask for help, many of whom are not currently getting the assessments they deserve to find out whether or not they qualify as statutory homeless. We're very concerned about the number of young people turned away with little or no support."
No more housing benefit for 18-21 year olds
This new government policy also feeds into the problem we mentioned above. Since 18-21 year olds will no longer receive housing benefit, this could mean the number of homeless people in that age group will go up. These plans are due to launch in April 2017, but they're being reviewed under Theresa May's new leadership.
Worryingly, 9/10 English Local Authorities anticipate that it will be harder to home single homeless 18-21 year olds in the next 2-3 years.
See what OVO Foundation's doing to help
Although our Future Builders project was only launched last year, our work to help young people isn't a recent thing. We've supported the youth homelessness charity 1625ip in Bristol for the past three years. In 2014 and 2015 we hosted 'Sleep Outs', swapping our cosy beds for the cold concrete of Bristol's pavements. And, through our OVO Gives Back initiative, we've not only volunteered regularly with them, we've also helped their crucial work with a grant of £20k. In London, we've been doing similar work with the youth homelessness charity, Depaul.
[Read about our Future Builders work]https://www.ovoenergy.com/blog/ovo-foundation/future-builders
Read about how we support youth homelessness charities through OVO Gives Back
Our sources…
The Joseph Rowntree Foundation
View more from these categories