blog
OVO Energy reach 200,000 customers!
27 February 2014 | Anna-Lucy Terry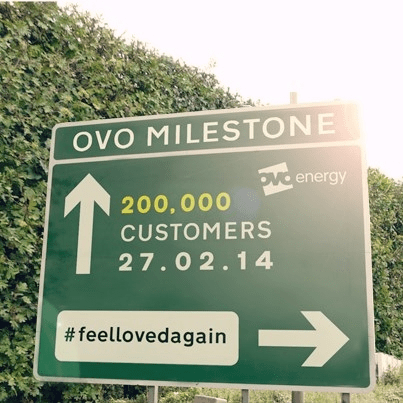 Stephen Fitzpatrick, founder of OVO, reflects on reaching a landmark.
When I set up OVO Energy four and a half years ago I was frustrated with the industry and fed up with the poor service and excessive bills that I received from my energy provider. Today as OVO celebrates welcoming 200,000 customers I feel really proud of how far we have come.
I'd like to personally thank all of our customers who have supported us and given us the chance to show them that no customer should feel unloved by their energy provider. We know we don't always get things right first time but we'll continue to work hard to deliver the very best service that we can.
The business I know today is very different to the early days where our meetings were held around my kitchen table. With over 400 hundred staff working for us split across our offices in Bristol and London it's a little harder to get everyone together these days, but the important things still remain the same. We're still committed to our values to be a simple, honest and fairly priced energy company that treats its customers decently.
Over the next year we hope that even more customers will refuse to accept the status quo and ditch their energy provider in search of a better relationship.
At OVO we'll be working hard to make sure we continue to offer great service to our current customers and hopefully 100,000 more!
View more from these categories