blog
OVO Energy: 2015 uSwitch Supplier of the Year
13 January 2016 | Ray Mills-Morrow
Last year, mugs were raised and biscuits dunked when OVO won 10/12 awards in the uSwitch Energy Customer Satisfaction Report. It felt pretty amazing to accelerate from fledgling start-up to the UK's top energy company for customer satisfaction in just six years. And this year, the news was even more exciting... 
11/12 – and a highest-ever score 
The results came out in December – and we were delighted to discover that OVO topped the table in 11 out of 12 categories. Better still, we received a jaw-dropping overall score of 93% – uSwitch's highest ever.
The team at uSwitch said: 
"For the second year in a row OVO has scored highest, with a satisfaction score of 93%; this is the highest customer satisfaction rating ever recorded in the ten year history of uSwitch's Energy Awards!"
How do the uSwitch awards work? 
We're particularly proud of our performance because uSwitch ratings come straight from the people who matter most to us: customers. 
uSwitch surveys more than 5,000 energy consumers, asking their opinions across 11 categories: from switching to customer service, meters to reward schemes. The scores are then added up to reveal what's known as the "overall customer satisfaction" scores.
OVO came out top for Overall Satisfaction, Likely To Recommend, Value For Money, Best Deal For You, Customer Service, Billing Services, Meter Reading Services, Online Services, Energy Efficiency, Transfer Process, and Green Services.
Working hard to help you save
Our new category win – energy efficiency – is the result of lots of hard work at OVO HQ. We've been making a concerted effort to help you save energy (and money) in the past 12 months with a range of measures including lots of free help and advice. 
Our online help center OVO Help is packed with answers on topics from switching energy suppliers to helping you [save energy]https://www.ovoenergy.com/guides/energy-guides/120-ways-to-save-energy in winter. So we're all really pleased that it's proving useful.
Lanie Sibley, Content Manager says: 
"OVO Answers gives customers the information they need, when they need it. From ideas to improve energy efficiency through to help giving meter readings, it's another way we're trying to make a complicated utility simpler and easier for customers. 
"There are lots of helpful guides and blogs on the site too – we're energy geeks at the end of the day, and love to share our top tips and latest news." 
Going for the hattrick?
The only area we didn't top the table was Rewards and Incentives. It's food for thought for next year, but – to be honest – OVO was founded with the intention of helping to make the energy market a better, fairer place. So keeping prices low and customer satisfaction high will always be our top priority. 
Things are getting better
More broadly speaking, we're really pleased to see that the energy sector as a whole is becoming a fairer place for consumers. 
Justin Haines, OVO's Customer Service Director says:
"Energy customers have been getting a raw deal for too long, being overcharged and underserved. We're delighted that this year's results not only show we've improved, but also that there's a genuine shift in our industry towards better service across the board. It's been a long time coming and there is still a lot of work to do but this signal shows the market is finally waking up and taking action."
How can we improve? 
If there's more we can do to make you smile, we'd love to know – it's easy to get in touch. And if you're loving OVO service and prices, why not tell your friends? 
Pocket £25 each
Introduce your friends and family to OVO, and if they choose to switch, we'll say thank you with a £25 Gift Card each. It takes minutes, and there's no limit on rewards – so next year's Christmas shopping could be on OVO!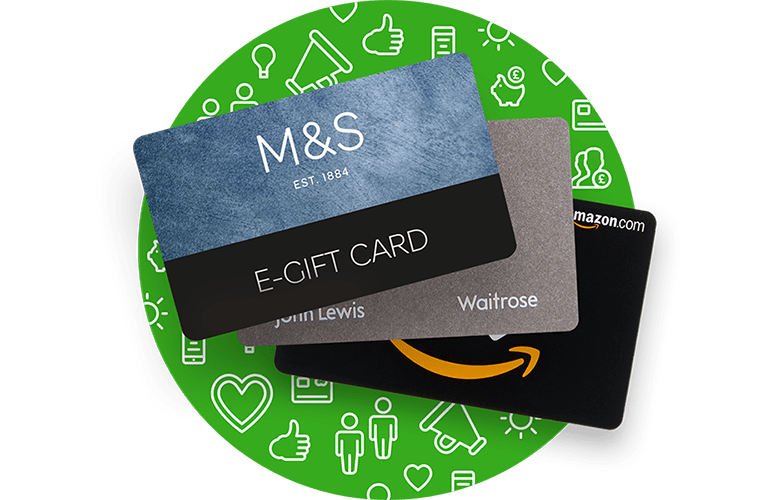 View more from these categories