blog
It's official – OVO is the World's Best Energy Brand
21 October 2016 | OVO Energy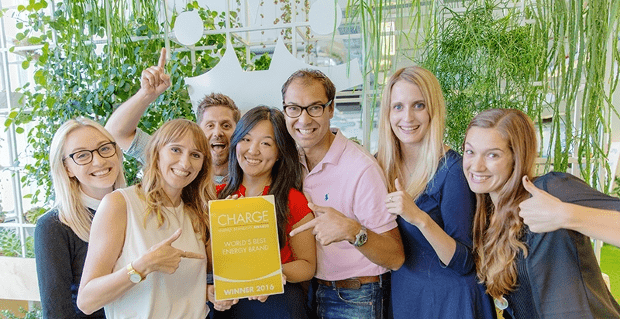 At OVO, we're constantly striving to do the best we can for our customers. We're always looking for new ways to improve our service and make life easier for the people who rely on us for their energy.
Of course our favourite accolades are the personal recommendations and thanks we get from happy customers, but we're also delighted when we're recognised by independent awarding organisations. That's why we're so pleased about our latest award – it shows that we've gained international acknowledgement of our success.
World's Best Energy Brand
In September, we were named the 'World's Best Energy Brand' by CHARGE, the world's first energy branding conference.
The two-day event, which took place in Reykjavik, Iceland, was created to explore the frontiers of energy branding and encourage hands-on best practices. Each energy brand was judged on a combined score from a panel of experts, a consumer survey (700 of our customers responded) and an independent analysis rating. The award considered consumer perceptions, market maturity and opinions from professional experts.
Our CEO, Stephen Fitzpatrick, commented, "We've built an incredible brand at OVO and winning a big award was a testament to this, but I feel like we've only scratched the surface of what's possible. Our mission is create the world's most trusted energy company."
We're intensely proud of this new achievement. We founded OVO to make things better for customers, and while we'll never stop working towards this goal, it's exciting to know we're on the right track.
View more from these categories