blog
OVO coding club for kids
02 November 2015 | The OVO Foundation
Coding is the new language for cool kids on the block. If you're leaving school in five years and don't know how to code, you could well be out of the loop. Coding has now earned a place on the national curriculum and is becoming second nature to the next generation: it's going to play a pretty big part in our future.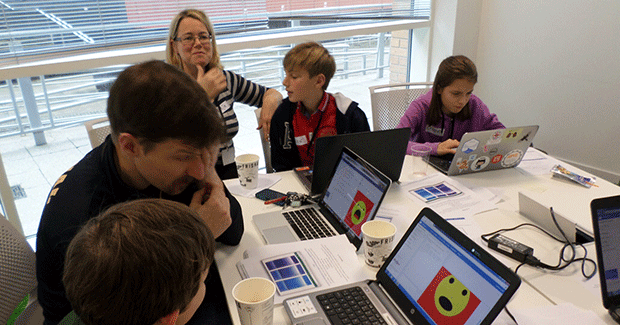 The OVO Foundation has a focus on education, and a mission to "support inspiring organisations with smart ideas that give young people a better future". And with OVO being a company rooted in technology, partnering with CoderDojo was an obvious choice: a global organisation run by volunteers, their aim to get kids on the road to code is something we feel passionate about.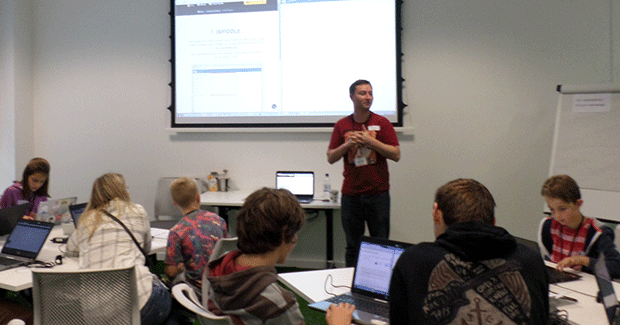 Saturday the 24th of October saw over 20 children (aged 7-17) attend the first permanent South West event at our office in Bristol. There were three different coding activities to choose from: building an emoticon; building an app; and learning how to use Python Turtle (and no, that's not a sci-fi hybrid!). After two hours of learning, testing and experimenting, a host of now-technological whizz-kids all had something (digital) to show their parents and fellow coders.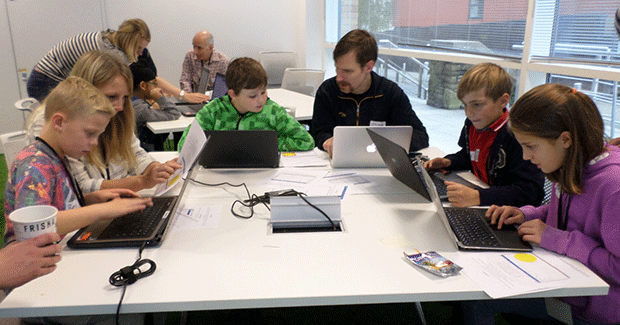 The day was organised and run by OVO's Code Ninjas, volunteers that came from different departments around OVO to lend a helping hand throughout the day. They helped answer questions, challenged their own thinking, and provided support to the group – and what a group it was: the skills of the children ranged from never having typed a piece of HTML, to having built their own websites!  
But it wasn't all div tags and javascript. Our treehouse, slide and Friska nibbles also helped to keep everyone entertained throughout the day.
The next OVO CoderDojo is scheduled for January the 30th 2016 – and we're planning to make the this one even better. Welcoming more kids from the local Bristol community, we can't wait to open their minds to the world of coding.
View more from these categories