blog
OVO Energy announces energy price cuts
25 March 2010 | OVO Energy
OVO Energy, the UK's fastest growing energy company has cut its standard New Energy tariff by 7% making it the cheapest in the UK. The average family in the UK can expect to save around £355 by switching to OVO's New Energy Fixed Tariff, paying just £855 per year [1]. This cut reflects the recent fall in wholesale gas and electricity prices and OVO's commitment to react quickly to market movements.
Recent price cuts by the other suppliers have been welcomed by consumer groups. OVO's price cut means that its New Energy plan is now 23% cheaper than the average Big Six standard direct debit tariffs [2].
The philosophy of OVO Energy has always been to put the customer first. OVO Energy continues to provide customers with easy to understand pricing and billing. To respond to customer requests, OVO now offers:
Quarterly paper billing option in addition to the current monthly online billing option (additional £5 quarterly charge).
Both fixed and variable tariff options for the New Energy plan and 100% Green Energy plan.
As always, all OVO's tariff options are available both online and through its free customer service hotline.
OVO Energy's Founder and Managing Director, Stephen Fitzpatrick said "It's a simple formula. We want to deliver cheaper, greener and simpler energy to our customers. When wholesale gas and electricity prices come down, customers can expect our prices to come down. Of course, energy costs can rise as well as fall but customers who sign up to OVO's fixed tariffs know that their low prices are guaranteed for at least 12 months."
Visit ovoenergy.com or call the free hotline at 0330 303 5063 for more information on switching.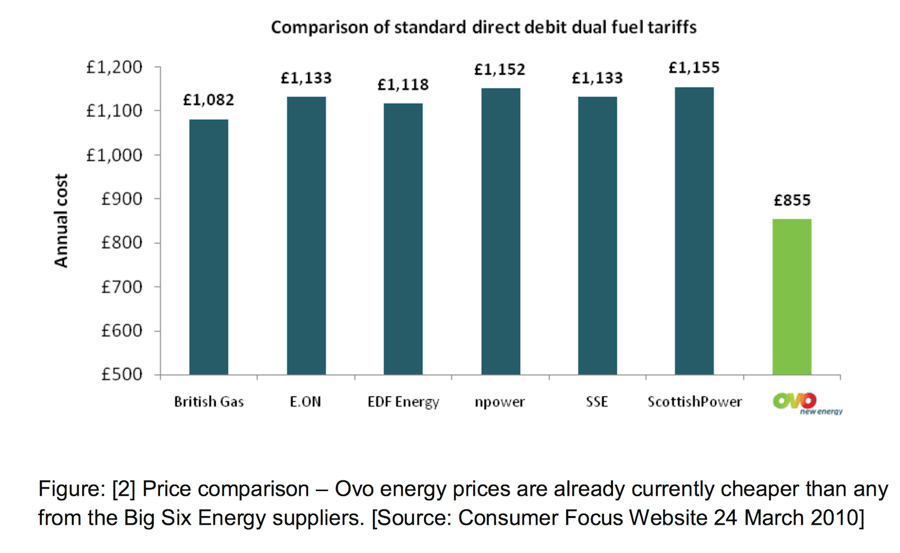 View more from these categories