blog
OVO signs new deal with Eneco supporting the future of renewable energy
29 June 2021 | Aimee Tweedale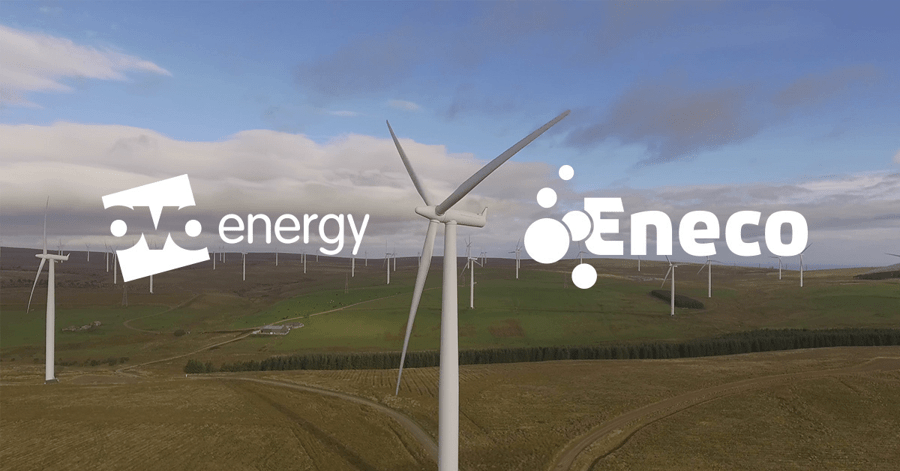 Here at OVO, we're propelling forward in our mission to bring clean power to our members' homes. 
In April 2021, we were able to share the exciting news that we had signed a Power Purchase Agreement with Ørsted, to support wind energy in the UK. 
Today, we're happy to announce that we've signed our second power purchase agreement (or PPA). This time, we've joined forces with Eneco, to buy power from Crystal Rig, an onshore wind farm in Scotland. 
By signing these deals, we're proud to support the future of renewable electricity in the UK.
Are you as excited as we are? Keep reading to learn more about Crystal Rig, and how this makes a difference to the energy you buy from OVO. 
OVO's renewable electricity journey so far
Throughout our past, OVO has been working towards a greener future. Back in 2015, we were the first mainstream energy company to turn our back on coal. That means all our tariffs come with green electricity.
In April 2021 we announced our first PPA with Ørsted, the Danish renewable energy company that owns several UK wind farms. This deal with Ørsted means we've bought 100% of the power forecast to be generated by Barrow Offshore Wind Farm from February 2021.
Today, we're happy to share the news of our second PPA, strengthening our commitment to wind power in the UK. This new agreement, with Eneco, means we'll purchase electricity generated by the Crystal Rig wind farm in Scotland, operated by Fred. Olsen Renewables. OVO is buying 100% of the power forecast to be generated at Crystal Rig from March 2021.
Read more about wind energy and how it works in our complete guide
Crystal Rig wind farm: the facts
The entire Crystal Rig site is the second largest wind farm in the UK. It's made up of Crystal Rig I (which is the wind farm we're buying power from), and Crystal Rig II (built 2010).
Here are 4 quick things you should know about Crystal Rig I.
Where is it? Crystal Rig I is located on the Lammermuir Hills in the Scottish Borders region of Scotland. It forms the southern boundary of the council area of East Lothian. 
When was it built? May 2004. 
Who owns it? Crystal Rig I is owned by

Fred. Olsen Renewables

, a developer that's been building wind farms in the UK and Scandinavia since the 1990s. OVO's agreement is with Eneco, who manage the sale of power from the farm. 
How many turbines does it have? When it was first built in 2004, it had 20

wind turbines

. This made it the biggest onshore wind farm in Scotland at the time. In 2007, 5 more turbines were added. Currently it has 25 turbines, each one 60 metres tall. That's taller than the Leaning Tower of Pisa1!
Want to learn more about wind turbines and how they work? Read our handy guide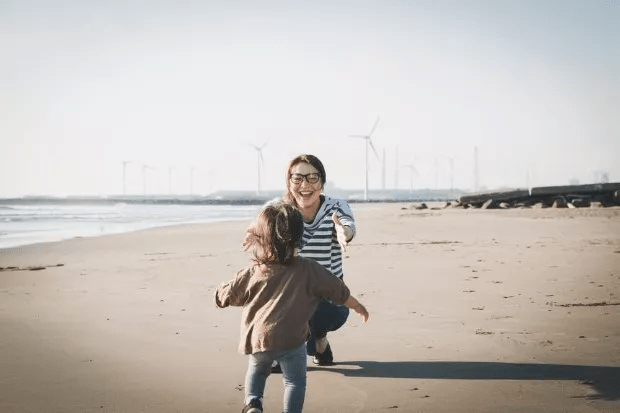 How is OVO going to reach net zero carbon?
Signing PPAs with green energy generators is just one way that we're supporting the transition to a more renewable, zero carbon future. We're also investing in the technologies needed to build a cleaner energy system. This is all part of our journey to net zero carbon.
Here are a few more ways we're driving progress towards net zero. For more detail, read our blog about what OVO's doing to reach our goal of clean, green energy for all.
Powering electric cars
We're accelerating towards an electric future. In fact, our Drive Anytime plan is the UK's only home energy plan made specifically for electric car drivers. EV owners can also choose our EV Everywhere tariff, which comes with free access to charge points across the UK.
Not only that, but in 2019, we launched the world's first domestic Vehicle-to-Grid (V2G) charger. That's a home EV charger that can send any energy you don't use back to the grid. OVO's V2G trial is the largest domestic trial of its kind in the world!
Taking carbon out of home heating
At the core of our mission is the decarbonisation of home heat. That's a fancy way of saying we need to find new, affordable ways to heat UK homes without relying on natural gas (which is a fossil fuel).
OVO is pioneering the use of smart tech, like meters and thermostats, in our members' homes. Plus: we're running the Zero Carbon Heating Trial, installing low carbon boiler replacements (like air source heat pumps) in homes in the South East.
Creating a greener electricity grid
As the UK shifts away from natural gas, we're going to need a lot more electricity. That means we also need a smarter, more flexible electricity grid. 
The AI-enabled software that powers our V2G chargers is an important step towards this smarter future. Plus: we've founded Flexibility First, a cross-industry forum, to advocate for grid flexibility on a bigger scale. 
Find out more about how the National Grid works, and how we're supporting the shift away from fossil fuels. 
Sources and references:
View more from these categories