blog
Pandora's coal mine: trillions-worth of fossil fuels must stay buried
14 January 2015 | Justin DeKoszmovszky
The same week we posted a blog on "OVO's fuel mix challenge: Coal out, renewables in", the journal Nature published powerful new research on which fossil fuels need to stay in the ground to prevent climate instability. 
In summary: all Arctic oil, 90% of US and Australian coal, nearly all Canadian tar sands oil and vast amounts of Middle East oil need to be left in the ground for us to have a hope of checking temperature increases to conserve our climate in safe boundaries. The geopolitical and economic implications (trillions of "stranded assets") are profound. The Guardian published a good summary and infographic.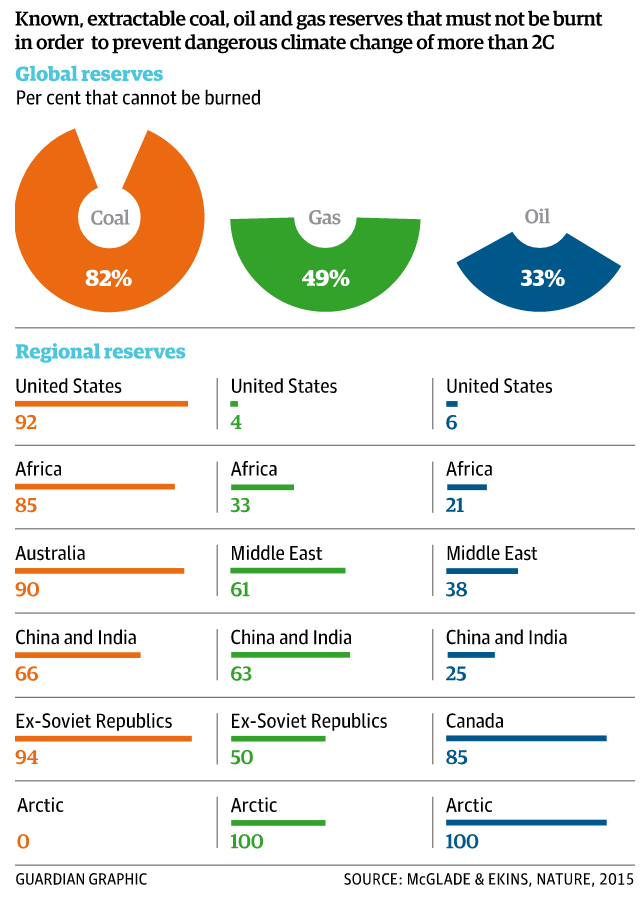 The overall conclusion that we can't burn all the fossil fuels on the planet while conserving our climate (ie: by staying within 2 degrees temperature change) is not new (The Burning Question, a book by The OVO Foundation board member Duncan Clark made the case well,) but this gives interesting detail. The key takeaway (again) is that we have to move collectively, quickly and concisely to stop burning coal. The report does not get into the merits of renewables, nuclear or hydrolic fracturing ('fracking'), the later being included in the overall natural gas figures. 
It is a difficult issue: if I could dig up a treasure today but I also knew that digging it up would cause suffering in the future; would I have the fortitude not to reach for my shovel? 
What do you think? Are the big energy companies ready for the reality of trillions of stranded assets? Are we doing enough as investors, consumers and citizens, to reduce demand for fossil fuels? We'd love to hear your perspective so please comment below or join the conversation on Twitter.
View more from these categories