blog
Think green this Halloween: join the #PumpkinRescue
29 October 2015 | Sophie Gackowski
Last year, our friends over at Hubbub sent shivers down our spines – they had some rather scary statistics about the previous Halloween. Just the year before, they told us, some 18,000 tonnes of pumpkin were sent to landfill. And when you know 1,000 tonnes equals 20 million servings of pie… well quite frankly, that's a waste of filling.
As the second-largest retail holiday in the UK, it's no surprise 42% of us pick up a bright-orange addition on the day. What is surprising, however, is that after we've carved our creation and set a little candle inside – just a third of us use its flesh.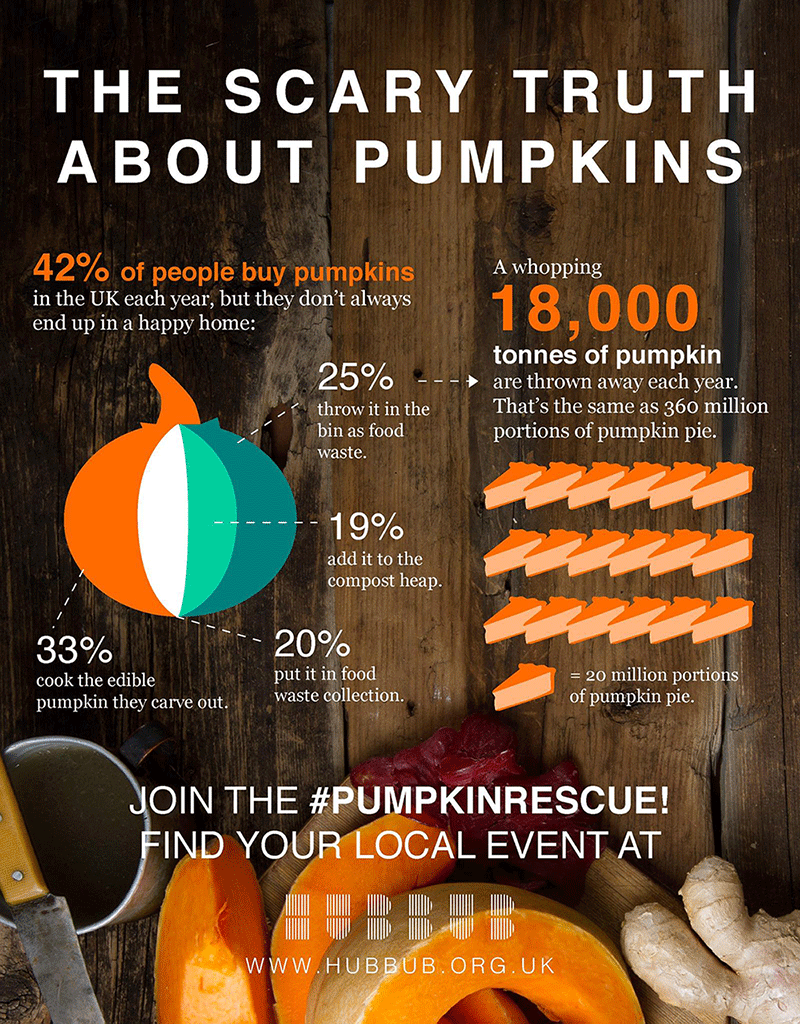 Image courtesy of Hubbub
To make sure perfectly good gourds no longer got the chop in vain, Hubbub came up with a plan: #PumpkinRescue. And since its 2014 launch in Oxford, the recipes have gone flying: pumpkin pie; pumpkin ice cream; pumpkin soup – from roasting the seeds to putting honeyed cubes in risotto, there's plenty we can do to use that flesh.
Festivals now take place across the UK, and for 2015, 20 cities will hold their own pumpkin-saving events. You can learn about what to do with your leftover Halloween goodies, and get clued up about food waste in general. Of course, it's not enough to just tell you to get involved – rest assured we'll be getting our hands sticky too!
To support the Pumpkin Rescue, here at OVO Energy we'll be carving pumpkins as part of our Halloween Spooktakular week of activities, culminating in a team competition in Bristol. The flesh and seeds will be used by our in-house cafe, Friska, to create tasty pumpkin recipes for our lunches – and there may even be a sweet treat courtesy of our bakers.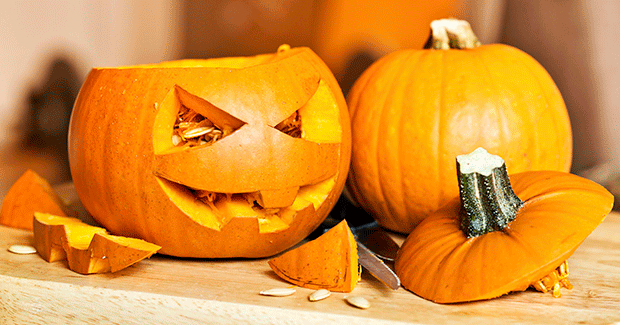 Carve then cook!
So think green this Halloween (and we don't just mean monsters and witches). Find out about Pumpkin Rescues near you – cook something tasty to save that squash!
Think green this Halloween by:
View more from these categories