blog
We're transforming the energy system in Australia by joining forces with AGL
29 March 2021 | OVO Energy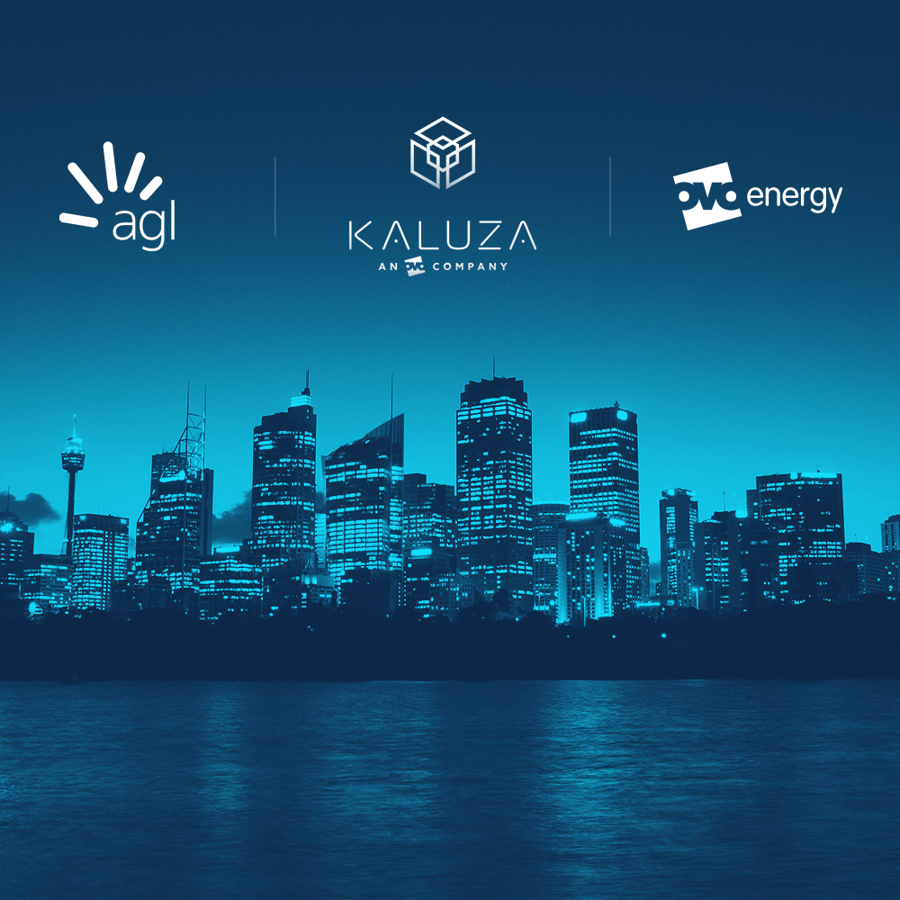 We've just announced a deal with AGL, Australia's largest energy company. Here's more about this positive step towards a greener future… 
At OVO, we're doing everything we can to drive progress to a zero carbon world. And as Henry Ford once said, "If everyone is moving forward together, then success takes care of itself". 
It's a quote that really speaks to us today as we continue to fight the climate crisis: an issue that no human, business, government, or country can solve alone.
With this spirit in mind, we're excited to announce that we're collaborating with AGL, Australia's largest energy company.
This deal is an important investment in OVO and our intelligent energy tech company, Kaluza. It'll speed up Kaluza's development, turning our clever software platform into one that's available across the globe – to support decarbonisation everywhere.
The collaboration is a brilliant opportunity to bring millions of people with us, on the journey towards a more sustainable future. 
We're building tech that makes a difference
For years now, we've been working hard behind the scenes at Kaluza, to create world-changing tech that helps us make the switch to a more sustainable energy system. We're redesigning how energy works – and how we use it. 
The potential of Kaluza's platform is enormous. 
Kaluza is about making energy systems better equipped for the global transition from fossil fuels to renewables. It paves the way for charging electric cars, storing energy, and  home energy innovations.   
And it gives everyday people like us control over our energy. All thanks to simpler billing and smart products and services that help us waste less, spend less, and go greener.
So not only does this collaboration give AGL the chance to use our technology to transform their own customer offering, it means we can develop our platform even further. Taking things to the next level – and bringing even more benefits to people and our planet.
By working together and combining our expertise in low-carbon innovation and energy retail, we can help AGL's millions of customers cut their costs and their carbon emissions. 
This comes at a pivotal moment for Australia
When it comes to sustainable energy, the UK is way ahead of Australia with coal making up less than 2% of our electricity generation. 
In Australia, it's a whopping 56% with 21% of Australian electricity generated by renewables1. But the country also has one of the highest levels of rooftop solar panel generation in the world – and Kaluza's tech is set up to use this renewable power in a smarter way, moving towards a more sustainable and intelligent grid.  
AGL is one of Australia's top investors in renewable power and shares OVO's vision for a low-carbon future. As the largest energy supplier in Australia, the company is committed to playing a leading role in developing a pathway to a modern decarbonised energy system. 
Change takes all of us
While AGL are Australia's top renewable investors, coal-powered generators still play a role in their business. We understand why some might question this collaboration. But, ultimately, we think this is a huge opportunity to power the progress of decarbonisation through Kaluza. 
It all comes back to that spirit of shared goals. The way we see it, the way to make the biggest difference is by collaborating with the biggest companies, in places where there's a lot of work to do. It's about teaming up and matching the best of what they do with our own green expertise, to change the energy system for good. 
1 - A breakdown of Australia's total electricity generation in 2019:  https://www.energy.gov.au/data/electricity-generation
View more from these categories