blog
Piccadilly Line's Greenstops
20 October 2021 | OVO Energy
With the extension of the Piccadilly line in the 70s, London became the first city in the world to have an underground railway link to an airport. Now, the second longest line in the tube system transports millions of people a year across the city. 
You don't need to head for the airport the next time you need to relax though as there are plenty of lush green spaces along the Picadilly line for you to enjoy on your lunch break. In just an average walk time of 5 minutes, you can reach a local park or garden from any station on this route.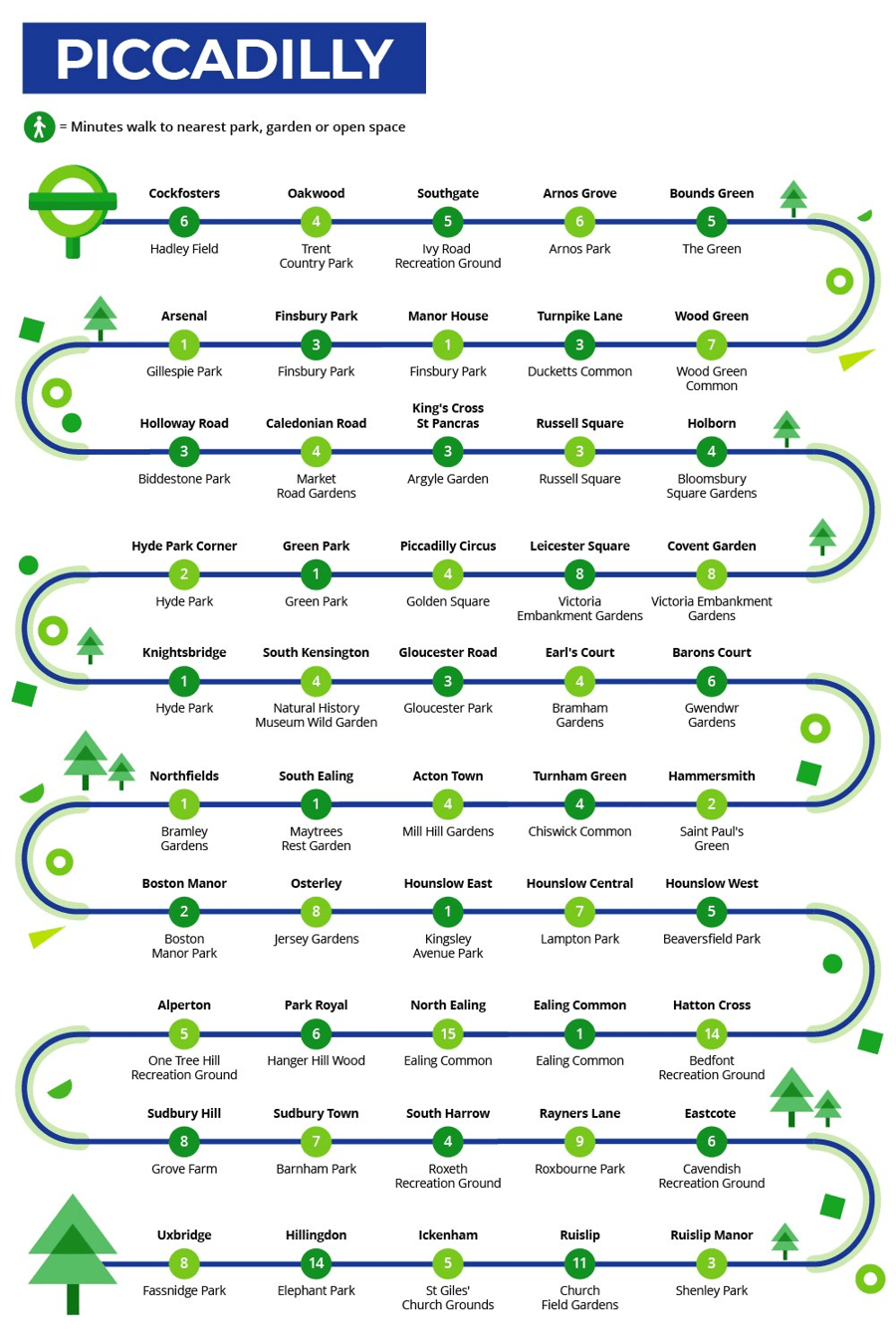 The most highly rated parks on the Piccadilly line
The Piccadilly line gives you easy access to two of the most beautiful parks in London: Hyde Park and Green Park. Both categorised as Royal Parks, there is so much to do no matter which one you choose to explore. Hyde Park is the largest park in Central London, and there are plenty of water features, expansive green spaces and benches to sit on to enjoy the stunning views all around you.
Green Park is smaller and more intimate than Hyde Park, making it the perfect place to catch up on some reading in a lunch break, or reflect quietly while surrounded by nature. Either way, the Piccadilly line is your gateway to these amazing greenstops.
The closest parks to the Piccadilly line
There are a total of eight greenstops along the Piccadilly line that take one minute to walk to from their closest stops. That's right, one minute. From Arsenal, it's a short stroll to Gillespie Park, and you can get to Finsbury Park from the Manor House stop in no time at all. The famous Green Park and Hyde Park are reachable within a one minute walk, from Green Park and Knightsbridge respectively.
Bramley Gardens is a stone's throw from Northfields, and Maytrees Rest Garden is a minute away from South Ealing. Finally, Kingsley Avenue Park is very close to the Hounslow East stop, and Ealing Common can be reached easily from the Ealing Common stop.
The furthest parks from the Piccadilly line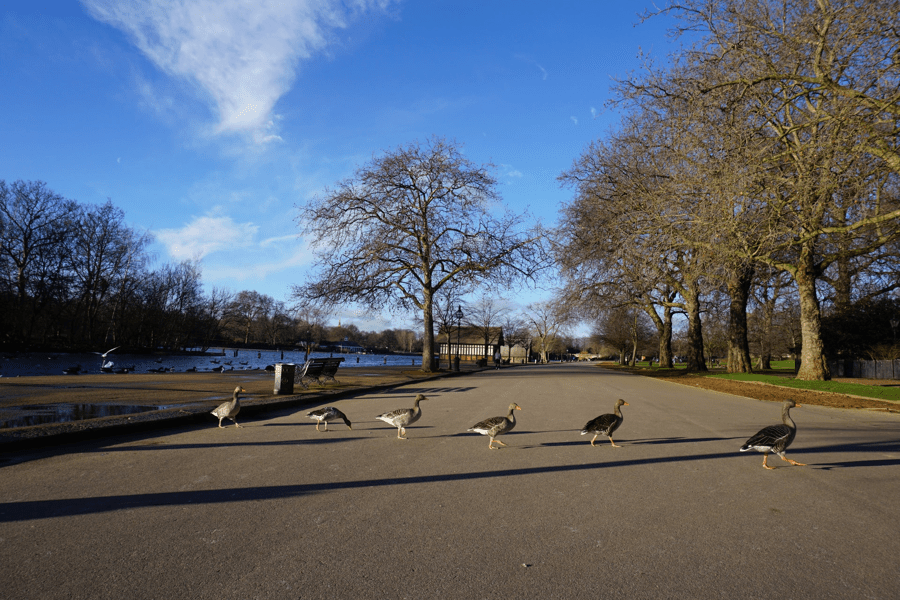 Hyde Park, London - ©unsplash.com, Gwen King
If ever you want to extend your search for greenery, there are multiple parks and green spaces that require a slightly longer walk from their Piccadilly line stops. The longest walk length is a manageable 15 minutes, from North Ealing to Ealing Common.
It takes 14 minutes to walk from Hillingdon to Elephant Park, and from Hatton Cross to Bedfont Recreation Ground. For something slightly closer, you can get to Church Field Gardens from Ruislip in 11 minutes.
And, for more of London's Greenstops, check out our complete guide to parks along every tube line.
View more from these categories