guide
10 of the best documentaries on climate change, and how to fight it
29 April 2021 | Aimee Tweedale
It can be hard to know where to begin learning about climate change. After all, it's a gigantic challenge, affecting everyone in the world – which can make it feel sad or overwhelming to think about. 
But knowledge is power, and we at OVO believe it's important to know as much as we can about climate change and how to fight it. That's why we've compiled this list of some of our favourite films about the environment and the climate crisis. 
Each one tells the story of climate change in a digestible, emotional way. Some do it through powerful arguments that will likely rile you up. Others have breathtaking visuals that'll remind you of nature's beauty.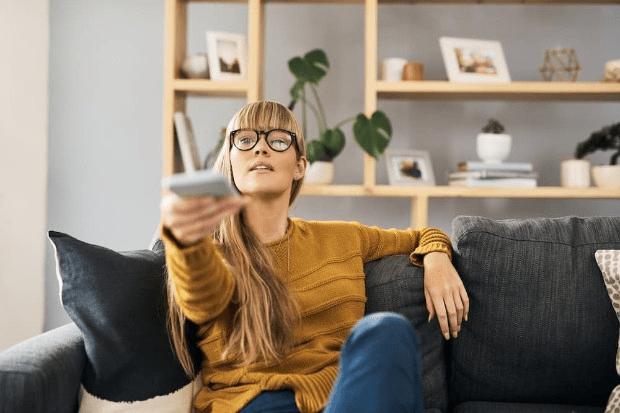 So get stuck in, and hit that play button! And, while you're at it, check out our list of our favourite books about sustainability, too. 
1. An Inconvenient Truth (and An Inconvenient Sequel)
Let's start with a classic. This 2006 film is all about former US Vice President Al Gore's campaign to get the world to take climate change seriously. It adapts a presentation that Gore began giving in 1989, and eventually gave over 1,000 times around the world, to raise awareness about how our planet is changing. 
_An Inconvenient Sequel _is, of course, the follow-up. Released in 2017, it continues to follow Gore's efforts to fight climate change, as well as the signing of the Paris Agreement, and former president Donald Trump's decision to withdraw from it. 
Watch the An Inconvenient Sequel trailer here.
IMDB Rating: 7.4/10
2. Before The Flood
Leonardo DiCaprio is usually better known for his starring Hollywood roles than documentary-making, but he made an exception for this 2016 film. 
Co-produced by DiCaprio himself, and distributed by National Geographic, Before The Flood takes the viewer on a journey to some of the places in the world that have already been hit hardest by climate change. It also takes a look at some possible routes of action, such as a carbon tax.
Watch the Before The Flood trailer here.
IMDB Rating: 8.2/10
3. The True Cost
Thinking about breaking up with fast fashion? If you're not sure yet, this eye-opening 2015 movie can probably convince you to kick your online shopping habit. 
Andrew Morgan's _The True Cost _shows the reality of how high street clothes get made. It shines a light not only on the terrible conditions for garment workers in factories in the global south, but also how our appetite for cheap clothes is seriously hurting the environment. 
Watch_ The True Cost _for free on YouTube.
IMDB Rating: 7.7/10
4. The Magnitude of All Things
This 2020 film by director Jennifer Abbot powerfully explores the subject of climate grief. Interviews with activists (including Greta Thunberg) and communities affected by climate change globally show the urgency and emotional weight of our current moment. 
Watch the The Magnitude of All Things trailer here.
IMDB Rating: 8.8/10
5. Cowspiracy and Seaspiracy
Cowspiracy was a phenomenon when it was released back in 2014. With the subtitle The Sustainability Secret, it set out the argument that agriculture and the food industry were the leading causes of climate change, and asked why governments and big businesses were still encouraging people to eat meat and dairy. 7 years on, lots more people are now choosing to go vegetarian or vegan.
This year, the follow-up _Seaspiracy _aims to shed light on the devastating impact of fishing on our oceans. The film has raised some controversy, with some questions around the full truth of some of its claims. You can watch both films on Netflix, to make up your own mind. 
Watch the Cowspiracy trailer here, and the Seaspiracy trailer here. 
IMDB Rating: 8.3/10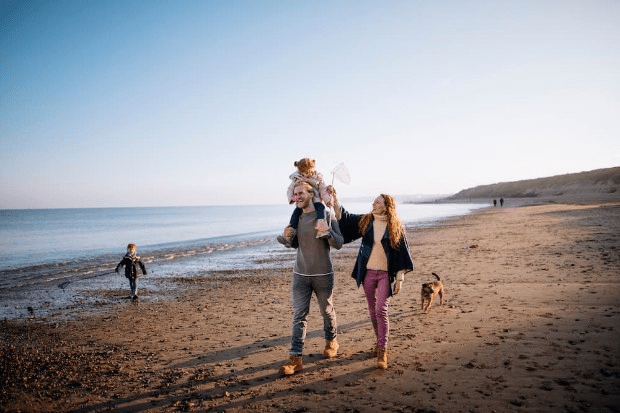 6. Chasing Coral
This Netflix documentary, released in 2017, caused a tidal wave of outcry as it shone a light on disappearing coral reefs. 
It's a film that's bursting with colour and life, as sea turtles and fish weave in and out of the yellows, blues, and greens of the seabed. While other documentaries on this list rely on interviews, facts, and statistics to make their points, this one is a visual tour de force. It makes you feel the effects of climate change by showing the outstanding natural beauty that's at stake. 
Watch the _Chasing Coral _trailer here. 
IMDB Rating: 8.1/10
7. Ice on Fire
This optimistic 2019 film takes a practical approach to the climate crisis, asking: what can we do to mitigate, or even reverse it?
Directed by Leila Conners (and produced, again, by Leonardo DiCaprio!), Ice on Fire delves into the world of scientific innovations in the face of the climate crisis. It showcases new technologies designed to remove carbon from the atmosphere, and fight the environmental impacts of climate change. It's worth a watch, especially if the other films on this list have made you feel gloomy!
Watch the_ Ice on Fire _trailer here.
8. The Story of Plastic
Released on Earth Day 2020, this film sets out a vision of a plastic-free future. Prepare to be shocked: in the trailer alone, one expert likens the amount of plastic in our oceans to the result of a city garbage truck dumping its entire contents into the sea, every minute of every day.
This one is particularly eye-opening, because of what it reveals about where plastic actually ends up when you throw it away or recycle it. After you watch it, you're not likely to ever forget to take your own bag to the supermarket again. 
Watch the The Story of Plastic trailer here.
IMDB Rating: 7.8/10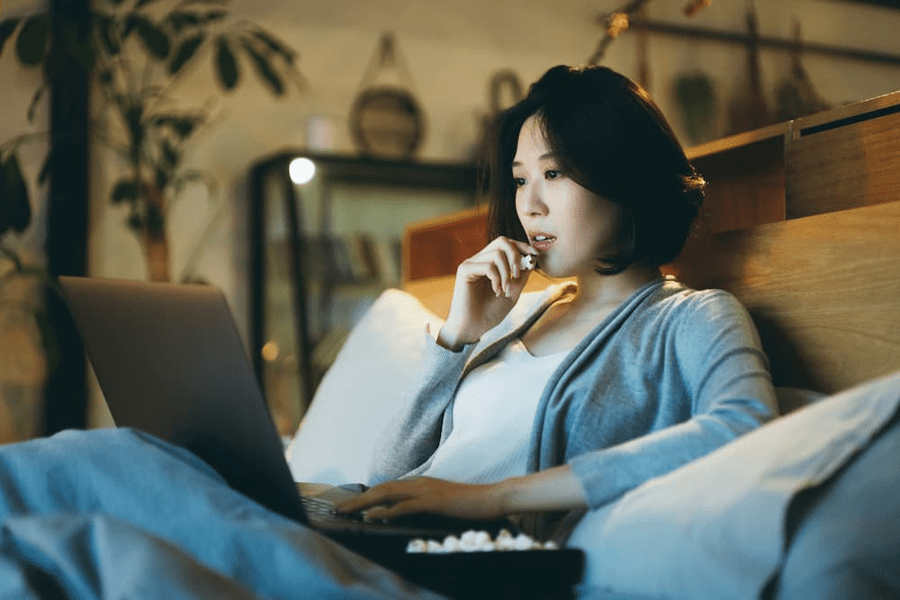 9. Lowland Kids
This documentary is so short you could watch it on your lunch break – but be warned, it packs a punch, and might leave you returning to work with watery eyes. It follows two teenagers who live on Isle de Jean Charles, Louisiana. As the island sinks due to rising sea levels, it's set to completely disappear, making them potentially America's first climate refugees. 
Emotive and empathetic, it's a heartfelt snapshot of a community that's on the brink of upheaval. Watch it for a look into the heart of the human cost of climate change. 
IMDB Rating: 7.7/10
10. Climate Change – The Facts (David Attenborough)
Of course, this list wouldn't be complete without everyone's favourite nature documentarian, David Attenborough.
Unlike his usual awe-struck and light-hearted fare, Climate Change – The Facts is a more serious Attenborough outing. Here, he takes a look at how we got to the hottest year on record (in 2020), and how we might find a way towards a more positive future. 
If you can't get enough Attenborough, you should also check out_ __A Life on Our Planet _on Netflix. There, the adventurer looks back on his life in nature broadcasting, as well as the history of nature itself, and reflects on his own climate grief.
Watch Climate Change –The Facts here.
IMDB Rating: 7.7/10
And by the way, if you've ever wondered why us Brits are so obsessed with the weather, learn all the intriguing answers in our blog.
Kick carbon at home by switching to 100% renewable electricity with OVO
Did you know that the gas and electricity you use at home accounts for as much as 28% of your carbon footprint1?
Make a change today by switching to OVO. We supply 100% renewable electricity as standard2, and we'll plant a tree for every year you're with us3. 
Want to go even further? Our OVO Beyond upgrade comes with 100% carbon neutral energy, including 15% green gas4. 
Find out how much you could save by going green today. 
Find out more about how to cut your carbon footprint at home
Here at OVO, we're on a mission to reach net zero carbon emissions by 2030. A big part of that is supporting our members to fight the climate crisis at home. Learn more by reading some of our blogs and guides to cutting emissions at home:
Sources and references:
1 Based on analysis carried out by the Carbon Trust for OVO Group (2020), 28% of an average individual's carbon footprint in the UK comes from energy. In this analysis, the carbon footprint includes the following lifestyle categories: energy, transport, shopping, food and drink and holidays. This carbon footprint data has been calculated using BEIS 2020 emission factors. This excludes emissions from things that the average person cannot directly control such as supporting the NHS, defence, government bodies, etc. Please note these figures are not reflective of potential changes to your habits during the coronavirus pandemic.
2 100% of the renewable electricity we sell is backed by renewable certificates (Renewable Energy Guarantee of Origin certificates (REGOs)). See here for details on Renewable Energy Guarantee of Origin certificates and how these work. A proportion of the electricity we sell is also purchased directly from renewable generators in the UK.
3 Each year, OVO plants 1 tree for every member in partnership with the Woodland Trust. Trees absorb carbon dioxide from the atmosphere, so tree-planting helps to slow down climate change.
4 Enjoy even greener energy with OVO Beyond in comparison with our standard OVO plans. In addition to 100% renewable electricity as available with our standard plans, OVO Beyond reduces your yearly carbon emissions from the energy used in your home that is supplied by OVO to net zero by providing 100% carbon-neutral gas (15% green gas and 85% offset) and offsetting all associated lifecycle carbon emissions involved in the production and consumption of your electricity & gas, you will also get 5 trees per year in UK schools and communities and other green benefits. The renewable electricity we sell is backed by renewable certificates (Renewable Energy Guarantee of Origin certificates (REGOs)). See here for details on Renewable Energy Guarantee of Origin certificates and how these work. The green gas we sell is backed via renewable certificates (Renewable Gas Guarantees of Origin (RGGOs)). See here for details on Renewable Gas Guarantees of Origin and how these work. We offset the remaining emissions by supporting UN REDD+ carbon reduction projects that are certified to the Verified Carbon Standard or the Gold Standard. See here for more information on how we restore nature and protect rainforests with our offsetting programmes.
View more from these categories