guide
COP26: what it is, what COP stands for, and what it means for you
21 September 2021 | Aimee Tweedale
COP26 will be – as you can guess from the name – the 26th annual climate change conference of its kind. And yet, you might have heard more about it this year than any other. 
Why? Firstly, because this year it'll be hosted right here in the UK. All overseen by Alok Sharma, MP and former Secretary of State for Business, Energy, and Industrial Strategy. 
But the second, much more pressing reason is that holding the conference has simply never been so urgent. The annual event is a huge opportunity for world leaders to come together and make plans to tackle climate change. With each passing year, that job becomes ever more vital. 
Here's everything you need to know about this all-important event, including where it will be held, who can attend, and how it could affect you. 
What is COP26?
COP26 is another name for the upcoming United Nations Climate Change Conference. It's going to take place in Glasgow, starting on October 31 2021.
The event brings together climate experts, campaigners, and representatives from over 200 countries to address the urgent problem of the climate crisis. In a series of talks and events, they'll discuss the changes that we need globally. It's about making sure the world reaches net zero.
Find out what net zero is, and why it's so important
What does COP stand for?
COP stands for Conference of the Parties. 
You might sometimes hear the event described as the United Nations Climate Change Conference. People often call it COP for short. 
This year's climate change conference will be known as COP26 because it'll be the 26th time it's happened. 
When was the first COP?
The very first COP, or UN Climate Change Conference, happened in Berlin back in 1995.
This happened against the backdrop of the late 1980s, when climate change became a major talking point in politics and culture. The IPCC (Intergovernmental Panel on Climate Change) was formed and met for the very first time in 1988. 
As the conversation gained momentum, it was argued that there was a need for a new international agreement to fight against climate change. This led to the United Nations Framework Convention on Climate Change, or UNFCC: a treaty that committed to lowering humanity's impact on the planet, partly by cutting down greenhouse gas emissions. The UNFCC was signed by 154 states in 19921.
The states who signed the treaty are known as Parties to the Convention. That's why the annual climate change conference, where all the states meet, is known as the Conference of the Parties (COP). The Convention came into force in 1994, leading to the first COP in 1995.
Find out more about what climate change is and why we need to stop it
Key events at climate change conferences (also known as COPs)
1997: Kyoto Protocol at COP3 – when COP3 took place in Kyoto, Japan, a crucial extension of the UNFCC was drafted. It kickstarted action on reducing greenhouse gases in the atmosphere, putting extra responsibility on developed countries to limit their emissions. The 36 developed countries did limit emissions, but even so, emissions globally went up by 32% between 1990 and 20102.
2015: The Paris Agreement at COP21 – you've probably heard of this one. The legally binding international treaty on climate change was signed 6 years ago in Paris, at COP21. It signified the turning point when 196 countries agreed that the global temperature must not increase by more than 2C, and preferably not more than 1.5C. To achieve this, it was agreed that we

need to reach net zero

by the middle of the 21st century. 
2019: Greta Thunberg at COP25 – the last COP reached headlines for an unusual reason. Having travelled to the conference in Madrid via sailboat, climate activist Greta Thunberg gave a speech at the event that called out all the powerful leaders present: "Our leaders are not behaving as if we are in an emergency." 
Why is COP26 important?
This year's COP is being seen by many as particularly crucial – especially because it was postponed from 2020 due to the Covid-19 pandemic.
The most recent report from the IPCC, in August 2021, made it clear that we're running out of time to take action on the climate crisis. It gave us a "code red for humanity" 
The report says we'll need to make some serious changes to cut emissions enough to limit global warming to 1.5C. Climate experts have estimated that if we keep going at our current rate, the earth will heat up by 2.9C this century3.
With this in mind, at COP26, leaders will look at whether enough has been done to lower emissions and limit warming since the Paris Agreement was signed in 2015. They'll be trying to answer the question of how we can make the big changes we need to make in order to reach net zero. 
As part of this process, every country will have to lay out their ambitious plans to cut emissions by 2030. 
How COP26 could affect you 
The decisions made at COP26 will form the basis of new government policy. This will lead to changes to how we do things in the UK. Some of those changes, like changing land use and stopping deforestation, will not really affect you directly.
Other changes will involve people and businesses, too. After all, the climate crisis impacts all of us, and we need to come together to tackle it. 
Here are some big topics that are likely to be discussed at COP26, which will eventually affect us all:
Home heating: most UK homes use gas boilers to power their central heating. We need to replace these with cleaner, low-carbon systems that don't release nasty emissions.

Read our guide to learn more

. 
Electric cars: with the government banning the sale of petrol and diesel cars after 20304, you'll probably be driving electric by the end of the decade.
Insulation: as well as installing greener types of central heating systems, we also need to make our homes

energy-efficient

in the years to come. 
What will happen at COP26?
By now, it's pretty clear that COP26 is going to be a big one. There are some world-changing subjects up for discussion, and more urgency than there's ever been before. So: how will it all actually go down?
Here are some of the essential facts about the November conference.
Who will host COP26?
This year, COP26 is being hosted in Glasgow, at the Scottish Event Campus (SEC).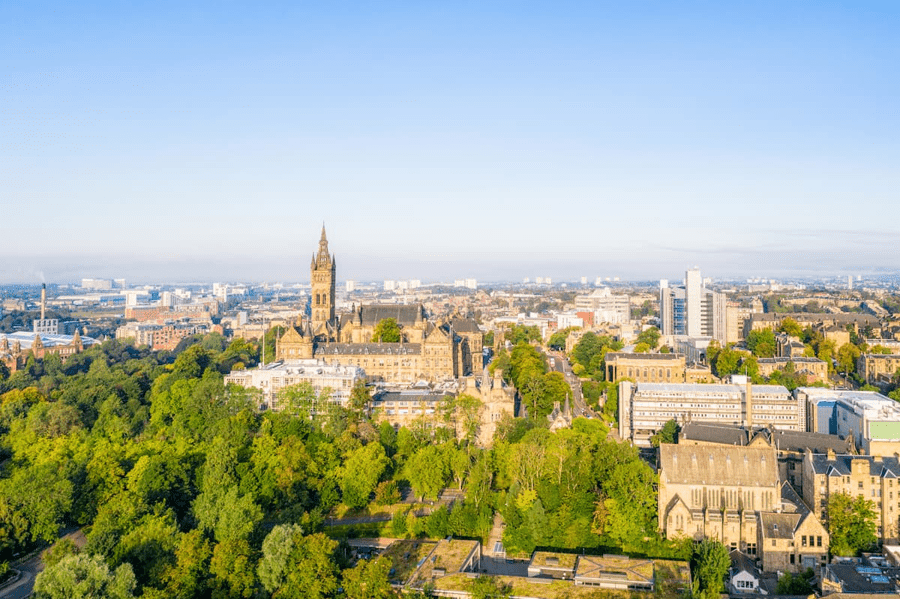 How long will COP26 last?
COP26 will take place from 31 October to 12 November. 
Who is attending COP26?
The conference will be attended by around 30,000 people! That number is made up of leaders and representatives from over 200 countries. 
Plus, there'll be media, and figureheads from NGOs, businesses, and faith groups. Even the Queen is making an appearance.
Can I attend COP26?
Members of the public can only attend COPs if they're representing a business or organisation. If your organisation is eligible, you'll need to speak to them about whether you can attend. 
As for everyone else, there will be events taking place in the Host City Zone in Glasgow during the conference. While these aren't officially part of COP26, they'll give people an opportunity to get involved and think deeper about some of the themes. Find out more at the Glasgow City council website.
If you're attending any events during COP26 in Glasgow, why not use our OVO Bikes? They're a greener way to get around the city! Find out more here.
What will be discussed at COP26?
COP26 president Alok Sharma has said that these are the 5 priority areas for the conference:
Adaptation and resilience: "Helping people, economies and the environment adapt and prepare for the impacts of climate change."
Nature: "Safeguarding ecosystems, protecting natural habitats and keeping carbon out of the atmosphere."
Energy transition: "Seizing the massive opportunities of cheaper renewables and storage."
Accelerating the move to zero-carbon road transport: "By 2040, over half of new car sales worldwide are projected to be electric."
Finance: "We need to unleash the finance which will make all of this possible and power the shift to a zero-carbon economy5."
What you can do to join the fight against climate change
Has all this talk of fighting back against climate change got you wondering how you can help? Here are 6 quick ways you can make a difference from home:
Cut your energy use: by turning down your thermostat, or switching devices off when they're not in use. You'll not only save carbon emissions, but money too!
Drive less: transport is the biggest cause of carbon emissions here in the UK6. We can all do our part by walking, cycling, or using public transport as often as possible.

Find out how OVO team member Ben did when he gave up his car for a week.

 
Refuse, reduce, reuse, recycle: if you want to be more sustainable, just remember these 4 Rs. They'll help you avoid the temptation of unnecessary shopping and packaging.
Eat less meat and dairy: did you know that farming animals is a leading cause of greenhouse gas emissions7? By swapping to plant-based alternatives you can make a real difference to your carbon footprint.
Buy second-hand clothes: after all,

the fashion industry is responsible

for 10% of the world's greenhouse gas emissions8. Why buy something new when you could get a stylish bargain at your local charity shop or vintage market?
Talk about it: feeling worried about the climate? Get talking to your friends and family – these conversations are some of the best ways to inspire change!
Read more in our list of 30 ways to make your life greener today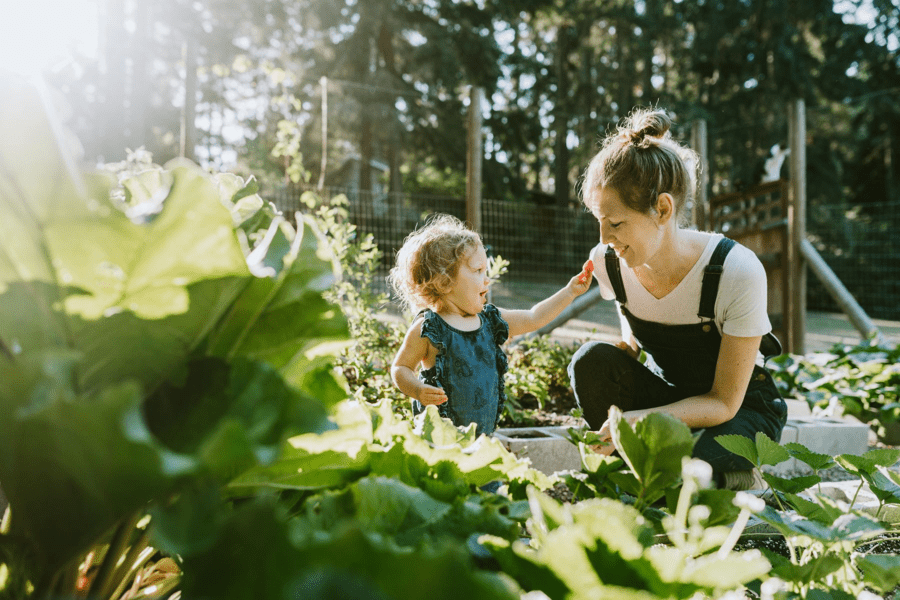 Switch to OVO and join our journey to net zero
Your home energy makes up a mighty 28% of your personal carbon footprint9. 
With OVO, you can rest easy knowing that you're getting 100% renewable electricity10. Plus, we'll plant 1 tree in your name every year you're with us11! And you'll get free access to OVO Greenlight, our nifty energy-saving tool. 
Want to go even further? Our green upgrade, OVO Beyond, comes with 100% carbon-neutral energy (including 15% green gas – one of the best mixes you can get in the UK)12. We'll also plant 5 extra trees for you each year. 
Ready to join us on the journey of a lifetime to net zero? Hit the button below to get a quote in under 2 minutes. 
Sources and references:
1 https://www.un.org/en/chronicle/article/stockholm-kyoto-brief-history-climate-change
2 https://wedocs.unep.org/bitstream/handle/20.500.11822/8526/
3 https://www.which.co.uk/news/2021/09/what-is-cop26-and-what-does-it-mean-for-you/
4 https://www.autoexpress.co.uk/news/108960/2030-petrol-and-diesel-ban-what-it-and-which-cars-are-affected
5 https://ukcop26.org/wp-content/uploads/2021/01/Stakeholder-involvement-at-COP26-packV1.pdf
6 https://assets.publishing.service.gov.uk/government/uploads/system/uploads/attachment_data/file/984685/transport-and-environment-statistics-2021.pdf
7 https://www.theguardian.com/environment/2020/sep/22/eu-farm-animals-produce-more-emissions-than-cars-and-vans-combined-greenpeace
8  https://www.bbc.com/future/article/20200310-sustainable-fashion-how-to-buy-clothes-good-for-the-climate
9 Based on analysis carried out by the Carbon Trust for OVO Group (2020), 28% of an average individual's carbon footprint in the UK comes from energy. In this analysis, the carbon footprint includes the following lifestyle categories: energy, transport, shopping, food and drink and holidays. See table below for each category. This carbon footprint data has been calculated using BEIS 2020 emission factors. This excludes emissions from things that the average person cannot directly control such as supporting the NHS, defence, government bodies, etc. Please note these figures are not reflective of potential changes to your habits during the coronavirus pandemic.
10 100% of the renewable electricity we sell is backed by renewable certificates (Renewable Energy Guarantee of Origin certificates (REGOs)). See here for details on Renewable Energy Guarantee of Origin certificates and how these work. A proportion of the electricity we sell is also purchased directly from renewable generators in the UK.
11 Each year, OVO plants 1 tree for every member in partnership with the Woodland Trust. Trees absorb carbon dioxide from the atmosphere, so tree-planting helps to slow down climate change.
View more from these categories