OVO Foundation funds 'Energy Sparks', bringing smart meter data to life in primary schools
22 November 2017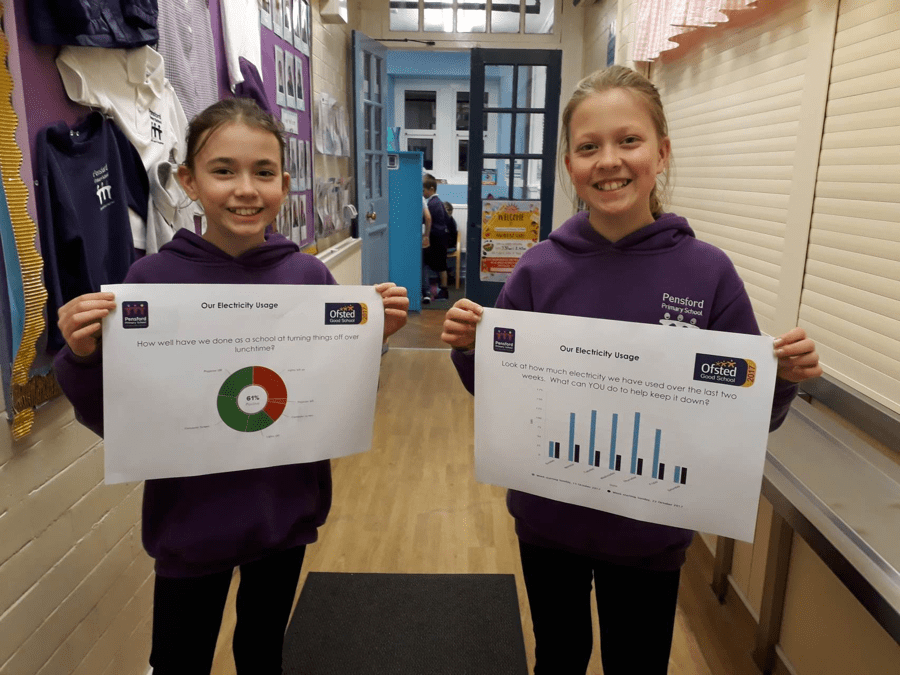 At OVO we believe that you're never too young to learn about energy. So, this autumn, OVO Foundation is funding 'Energy Sparks' — an innovative project that teach primary school children in the Bath area about the energy they use at school to help them become more energy efficient.
Energy Sparks is being rolled out in 10 schools across Bath and includes a 'School's Energy Competition', encouraging schools to compete to save the most energy. Schools can track and assess each other's progress using a free digital platform that collects gas and electricity smart meter data. As early champions of smart meters, we're really excited to be helping schools take their first step towards smarter, more sustainable energy use.
For the first time ever, Energy Sparks' website displays energy data in easy-to-read graphs, which teaches students how their energy use changes over time and allows them to analyse energy savings, cost savings and reductions in their school's environmental impact. School's are awarded points each time they record an energy saving or awareness activity on the website, encouraging them to continue improving their energy efficiency.
The Energy Sparks team visit the schools involved to introduce the programme to students and identify easy ways of saving energy. Eco teams lead the project in each school, and Energy Sparks works with them to raise awareness of energy-saving with other students and teachers, through monitoring behaviour, assemblies, posters and rewards.
As well as learning practical energy-saving activities to use in their schools and at home, the project uses schools' energy data as a live resource to support classroom learning in areas like problem solving, maths, science and english and about global issues like climate change.
This new project adds to OVO's local education programmes, including our primary school mentoring scheme. Through our mentoring scheme, around 50 OVO employees visit primary schools in Bristol on a weekly basis to help improve literacy and numeracy, whilst 14 OVO mentors provide support to secondary school students, raising their aspirations, giving them careers guidance and providing insights into the world of work.
We're looking forward to seeing some positive results from Energy Sparks, especially given that the schools who participated in the 2015 pilot saved an average of 20% on their energy bills. Once this pilot project is completed, OVO Foundation will explore the possibility of expanding the project to new schools, and inspiring more local young people to learn lifelong energy-saving skills.
You can read more about OVO Foundation's inspiring education programmes here.
Gaby Sethi, Head of OVO Foundation and CSR