Energy advice
Guaranteed Standards of Performance (GSOP): our promises to you
At OVO, we're happy when our members are happy. Find out more about our promises to you, and how to claim compensation if we don't meet these standards.
At OVO, we're happy when our members are happy. That means we do everything we can to give you the best possible service. 
The UK's energy regulator, Ofgem, advises energy suppliers on Guaranteed Standards of Performance. This is sometimes called GSOP. Energy suppliers in the UK have to meet these standards for our customers, or we'll owe you compensation. 
Here, we'll explain what these standards are, and when you might be entitled to a GSOP payment from OVO. 
What are Guaranteed Standards of Performance (GSOP)?
Guaranteed Standards of Performance are the promises we make to you, as your energy supplier. 
We'll always do our best to keep these promises. If for some reason we don't meet the guaranteed standards, we'll pay £30 directly into your OVO Energy account. This is our way of saying sorry. It's sometimes called GSOP compensation, or a GSOP payment.
When can you get a GSOP payment?
Here's a bit more about our guaranteed standards of performance. If we break any of these, you'll get a GSOP payment of £30.
Meter appointments
Sometimes you might have to book an appointment for an OVO engineer to visit your home – for example, to fit a new meter.
If you contact us to book an appointment, we'll do our best to:
Give you a date that's as soon as possible (you'll get a 4-hour time slot)
Let you know at least 1 working day in advance if we need to rearrange your slot
And we'll do everything we can to make sure your appointment goes as smoothly as it should. That includes sending an engineer who has the skills, experience, and resources to do the job.
If we fail to do any of the above, we'll pay £30 into your account.
Read more about what to expect when an OVO engineer visits your home
Reconnecting your supply
If you've been taken off supply because of unpaid charges, and these have now been paid, we promise to get your gas and/or electricity back up and running quickly. We'll reconnect your supply within 24 hours.
Please note: if you pay your charges outside of working hours, we'll aim to reconnect your supply the next working day. 
If it takes longer than 24 hours to get your power back on, we'll pay you £30.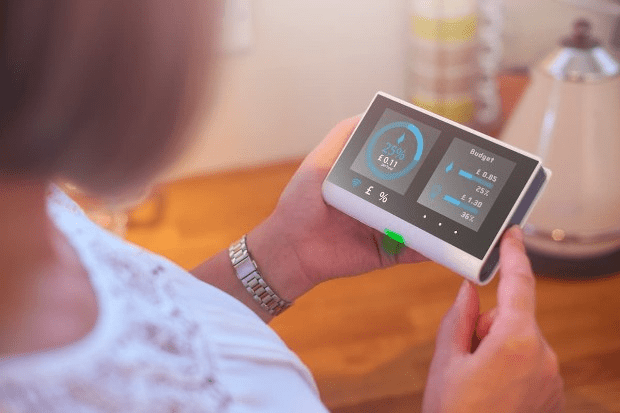 Faulty meters
Think something's gone wrong with your meter? Depending on what type of meter you have in your home, here's what we'll do about it. 
Credit meters
Once you contact us to tell us that you don't think your credit meter's working properly, we'll:
Make an assessment of whether or not the meter is faulty within 5 working days
Confirm the result of our assessment in writing
Take action to fix any faults we find – this could include repairing or replacing the meter – also within 5 working days after you contact us
If we don't do any of these things, we'll pay you £30.
Prepayment meters
If you think your prepayment meter is broken and you've lost power, we will:
Arrive at your home, or fix the issue remotely, within 3 hours if contacted during a working day (Monday-Friday, 8am-8pm), or
Arrive at your home within 4 hours if contacted on a weekend or bank holiday
If you think your prepayment meter is broken, but your power's still on, we'll take action to:
Confirm whether the meter is faulty
Fix the fault, or
Replace the meter
This will happen within 3 hours if you contact us during a working day, or 4 hours on weekends and bank holidays. If you contact us outside of working hours, we'll get back to you as soon as we can the next day. 
If we fail to live up to these promises, you'll get a £30 payment from us in your OVO account.
Final billing
Leaving OVO? We'll be sad to see you go!
We'll send you a final statement within 6 weeks after:
You tell us you're moving out, or
Your new energy supplier tells us you're switching
If we don't meet that 6 week deadline, we'll pay you £30 in GSOP compensation.
Refunding final credit balance
After we send your final bill, if you have a positive balance left in your account, you'll get it automatically refunded. 
If this doesn't happen within 10 working days, we'll send you a £30 GSOP payment. 
15 working day switch
When you switch to OVO, we're excited to get you up and running as quickly as possible.
With faster switching, changing energy suppliers will usually take around 5 working days, unless we have agreed a different date with you. There may be scenarios when your switch may take a bit longer, please see the "When switching might take longer" section of our Faster Switching Policy for more details. If we don't switch you within 15 days then we will pay you £30 GSOP compensation. We won't pay any compensation where we take longer than 15 days if we don't have all the information needed for the switch, we believe there is evidence of a fraudulent switch or your switch is delayed for any other reason outside our control.
Erroneous transfer
Have you been switched to OVO by mistake? If you get a welcome letter or a final energy bill you weren't expecting, don't worry. Just get in touch with your energy supplier to let them know. 
If your supply was transferred to OVO without your permission, we'll owe you erroneous transfer compensation. This will be £30 or more. 
The amount you get, and which supplier pays it, will depend on the exact circumstances of the erroneous transfer. See Ofgem's website for more details. 
Find out more about erroneous transfers and why they happen
Electricity Distribution Networks and Gas Transporters
Electricity Distribution Networks and Gas Transporters are separate to your energy supplier. They're responsible for the infrastructure (like towers and cables) that actually gets gas and electricity to your home. 
If they cause a fault or an issue, they might be required to pay you compensation. Sometimes, we'll be asked to make that payment on their behalf. 
If that happens, we'll pay it straight into your OVO account. If you don't get it within 10 working days, we'll add £30 to it. 
When can you not get GSOP compensation?
In some situations, we might not offer a £30 GSOP payment. These include:
If one of our engineers is unable to make it to your appointment because of a situation beyond our control, such as severe weather conditions
If you tell us that you don't want us to do anything about the problem you reported
If your meter's been tampered with
If we can't get access to your meter or home
If you turn down our offer to fix a faulty prepayment meter
And remember: all of the information on this page is subject to change if Ofgem publishes new guidance. 
How we make sure we're meeting these standards
To us, the people that matter most are OVO members. 
Our teams are constantly reading your feedback, whether it's a tweet, review, or email. We do everything we can to respond to your queries, and take action to solve any problems, as quickly as possible. 
We love checking in with our members to see how they're getting on, and if there's something we could do better. And we encourage all OVO teams to listen to the feedback we get from our members, so they can really understand any issues you're facing. 
Need more help?
Still got questions? More help is always at hand on the OVO Forum. And if you don't find the answers you need, feel free to ask a question and one of our forum members can help.
Cut your carbon footprint and your bills with OVO Greenlight
Your home energy makes up a mighty 28% of your personal carbon footprint1. 
With OVO, you can rest easy knowing that you're getting 100% renewable electricity2, plus 1 tree planted in your name every year3. 
We'll also give you access to OVO Greenlight, our nifty energy-saving tool. 
You can find OVO Greenlight in your online account, or in the OVO Energy app. It brings you all sorts of useful info about your energy use. Plus, handy tips to help you green up your home – and lower your bills. Best of all, it's completely free for OVO members.
Not yet with OVO? Hit the button below to find out how much you could save with us, in less than 2 minutes. 
Sources and references:
1 Based on analysis carried out by the Carbon Trust for OVO Group (2020), 28% of an average individual's carbon footprint in the UK comes from energy. In this analysis, the carbon footprint includes the following lifestyle categories: energy, transport, shopping, food and drink and holidays. See table below for each category. This carbon footprint data has been calculated using BEIS 2020 emission factors. This excludes emissions from things that the average person cannot directly control such as supporting the NHS, defence, government bodies, etc. Please note these figures are not reflective of potential changes to your habits during the coronavirus pandemic.
2 100% of the renewable electricity we sell is backed by renewable certificates (Renewable Energy Guarantee of Origin certificates (REGOs)). See here for details on Renewable Energy Guarantee of Origin certificates and how these work. A proportion of the electricity we sell is also purchased directly from renewable generators in the UK.
3 Each year, OVO plants 1 tree for every member in partnership with the Woodland Trust. Trees absorb carbon dioxide from the atmosphere, so tree-planting helps to slow down climate change.