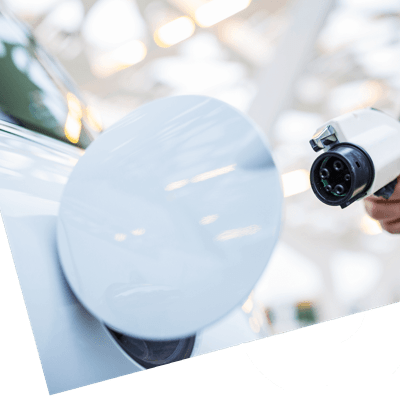 OVO Electric Cars
OVO Electric Cars
Electric car charger: Save £70 with a new EV smart charger
Make the most out of your electric vehicle with a next-generation home smart charger – now available at an electrifying price, exclusively for OVO members.
It's easy:
Get one of the smartest home chargers around.
Great for your wallet, and the planet.
Claim £70 off the purchase price.
Not an OVO member?
Switch today to make the most of this offer and more
We're sorry, we can't fulfil any orders through the Electric Vehicle Homecharge Scheme (EVHS) right now. This scheme will change from 1 April.¹
Our smart chargers
Introducing two of the UK's leading smart chargers. They work perfectly with Anytime, our free add-on that brings you ultra-low charging rates.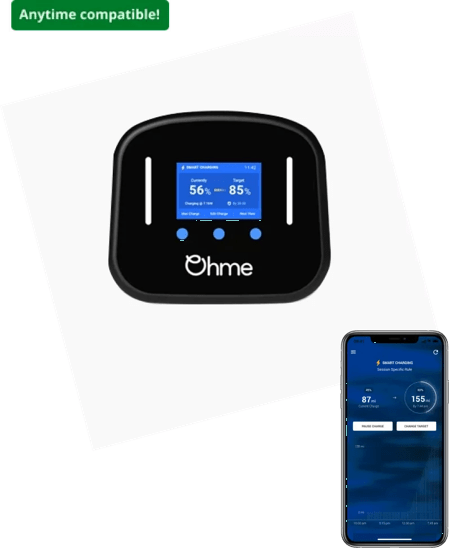 Ohme Home Pro
The Ohme Home Pro is your intelligent charging companion. Not only can it choose the cheapest and greenest times to charge, it'll only charge the precise amount you need. And with its interactive LCD screen and easy-to-use app, living life in the green lane has never been so simple.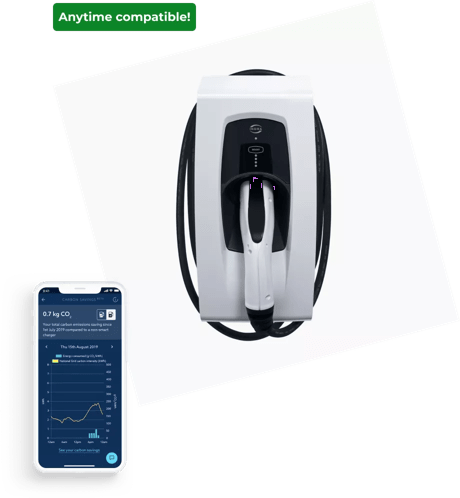 Indra Smart PRO
Offering a range of innovative features for the driver and optimised by the award-winning Kaluza platform, the Smart PRO is quite simply one of the smartest EV chargers on the market.
And when you combine it with our electrifying Anytime add-on, you'll pay just 5p/kWh to smart charge your EV. Bargain!
Choose your smart charger
Learn more about Electric Cars
¹ On 1st April 2022, the grant funding from the Office for Zero Emissions Vehicles (OZEV) Electric Vehicle Homecharge Scheme (EVHS) is changing - this means that a lot of EV drivers will no longer be eligible. Drivers who own their own "single-unit properties" will no longer be able to claim the grant.
From 1st April who is eligible? For individual drivers the grant will remain available to:
Homeowners who live in flats
People in rented accommodation (flats and single use properties)
If you meet the above criteria you must also meet the following criteria:
The applicant must have an eligible electric vehicle
The applicant's property must have dedicated off street parking The applicant must provide proof of ownership for an EV


² Subject to eligibility and a survey
Important to know
EV chargepoints on this page are fulfilled by our partners and are subject to their sales terms.
The ChargedEV terms and conditions will apply for members buying the Smart Pro and Ohme.
A 3-year manufacturer's warranty is included with all EV charge points on this page. Please see the warranty documentation that comes with your charger for any exclusions.
If you have any problems with your charger, please contact ChargedEV via

[email protected]

OVO members will receive a £70 discount from the purchase price of a Smart Pro and Ohme from ChargedEV. This discount is applied when you enter your OVO account number at purchase. Your OVO account number is found on your OVO bill or in your online account. We reserve the right to amend or withdraw this offer at any time.