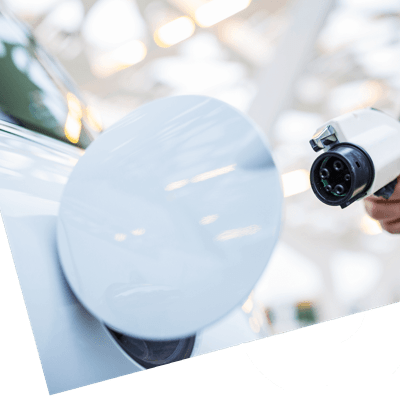 OVO Electric Cars
OVO Electric Cars
Electric car charger: Save £70 with a new EV smart charger
Make the most out of your electric vehicle with a next-generation home smart charger – now available at an electrifying price, exclusively for OVO members.
It's easy:
Get one of the smartest home chargers around.
Great for your wallet, and the planet.
Claim £70 off the purchase price.
Not an OVO member?
Switch today to make the most of this offer and more
Our smart chargers
See more about our range and how much you can save from the OLEV grant and exclusive OVO discount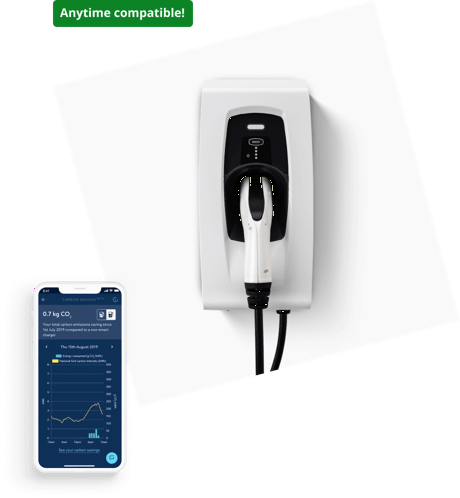 Smart Pro
Exclusive OVO price from £629
1
(RRP £1049)
Offering a range of innovative features for the driver and optimised by the award-winning Kaluza platform, the Smart Pro is quite simply one of the smartest EV chargers on the market.
And when you combine it with our electrifying Anytime add-on, you'll pay just 5p/kWh to smart charge your EV. Bargain!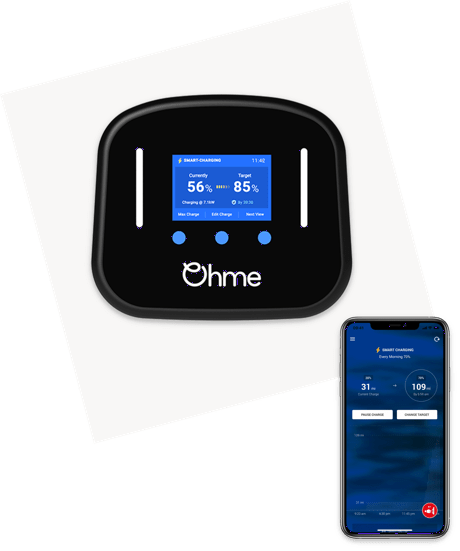 Ohme Charger
Exclusive OVO price from £579
1
(RRP £999)
The Ohme Home Pro is your intelligent charging companion. Not only can it choose the cheapest and greenest times to charge, it'll only charge the precise amount you need. And with its interactive LCD screen and easy-to-use app, living life in the green lane has never been so simple.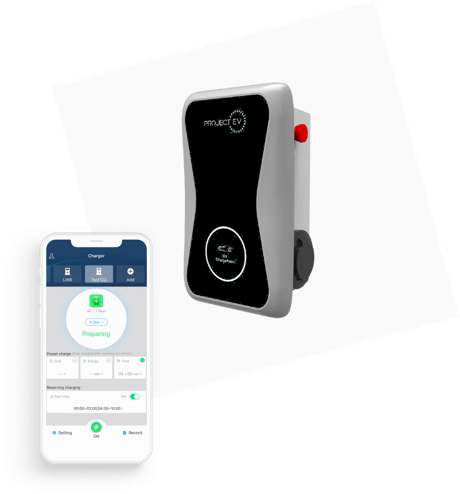 ProjectEV
Exclusive OVO price from £479
1
(RRP £899)
The most cost-effective EV charger in our range, yet the Project EV doesn't compromise on functionality. A great, simple solution for home EV charging.
Choose your smart charger
Our curated range of the smartest home chargepoints around, available at an exclusive OVO price

Solar matching

Tariff optimisation

Charge scheduling

Mobile app

Communication method
Ethernet
3G / 4G
Wifi or Ethernet

Anytime compatible
Learn more about Electric Cars
¹ Subject to eligibility and a survey
Ovo Price calculation is based on the charger Recommended Retail Price with the deduction of Olev Grant (check elgibility) and £70 OVO Discount.
Important to know
EV chargepoints on this page are fulfilled by our partners and are subject to their sales terms.
The ChargedEV terms and conditions will apply for members buying the Smart Pro, Ohme and ProjectEV.
A 3-year manufacturer's warranty is included with all EV charge points on this page. Please see the warranty documentation that comes with your charger for any exclusions.
If you have any problems with your charger, please contact ChargedEV via

[email protected]

OVO members will receive a £70 discount from the purchase price of a Smart Pro, Ohme and ProjectEV from ChargedEV. This discount is applied when you enter your OVO account number at purchase. Your OVO account number is found on your OVO bill or in your online account. We reserve the right to amend or withdraw this offer at any time.