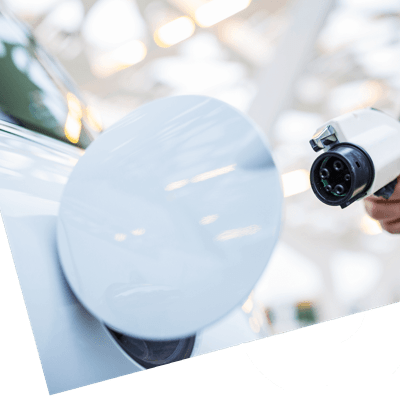 OVO Electric Cars
OVO Electric Cars
Live life in the green lane
With a top quality EV charger
Make the most out of your electric vehicle with a next-generation home smart charger. 1.
Not with OVO Energy?
You can still get a smart charger through us and we'll install it for you.
Our smart chargers
Introducing two of the UK's leading smart chargers. They work perfectly with Charge Anytime, our free add-on that brings you ultra-low charging rates.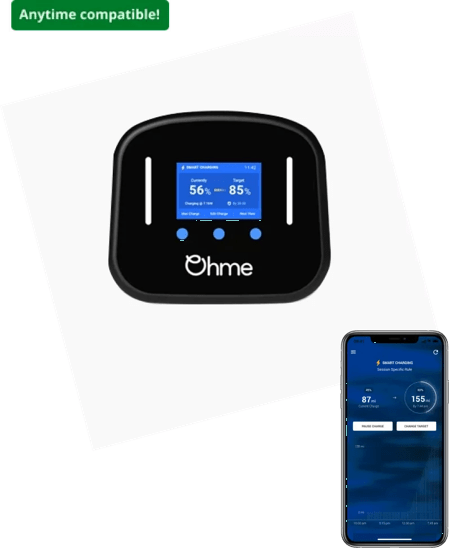 Ohme Home Pro
The Ohme Home Pro is your intelligent charging companion. Not only can it choose the cheapest and greenest times to charge, it'll only charge the precise amount you need. And with its interactive LCD screen and easy-to-use app, living life in the green lane has never been so simple.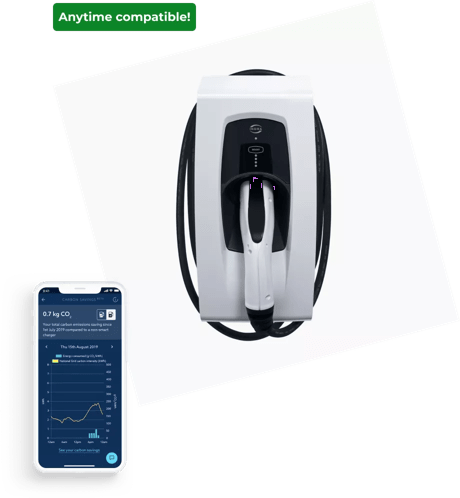 Indra Smart PRO
Offering a range of innovative features for the driver and optimised by the award-winning Kaluza platform, the Smart PRO is quite simply one of the smartest EV chargers on the market.
And when you combine it with our electrifying Charge Anytime add-on, you'll pay just 10p/kWh to smart charge your EV. Bargain!
Choose your smart charger
Learn more about Electric Cars
¹ OVO customers are entitled to one charger. Your OVO account number is found on your OVO bill or in your online account. We reserve the right to amend or withdraw this offer at any time.
2 Subject to eligibility and a survey. Prices given above are in respect of a standard installation. You may pay more for additional work if it is determined that additional work is required to install your charger following the survey. For more information on standard installation, please refer to section 4 in the ChargedEV terms and conditions.
Important to know
Some EV charge points on this page are fulfilled by our partners and are subject to their sales terms. The

ChargedEV terms and conditions

will apply to some customers buying the Smart Pro and Ohme.
A 3-year manufacturer's warranty is included with all EV charge points on this page. Please see the warranty documentation that comes with your charger for any exclusions.
If you have any problems with your charger, please contact ChargedEV via

[email protected]