guide
Need help with your gas and electricity bills? Here's what to do
08 February 2021 | Celia Topping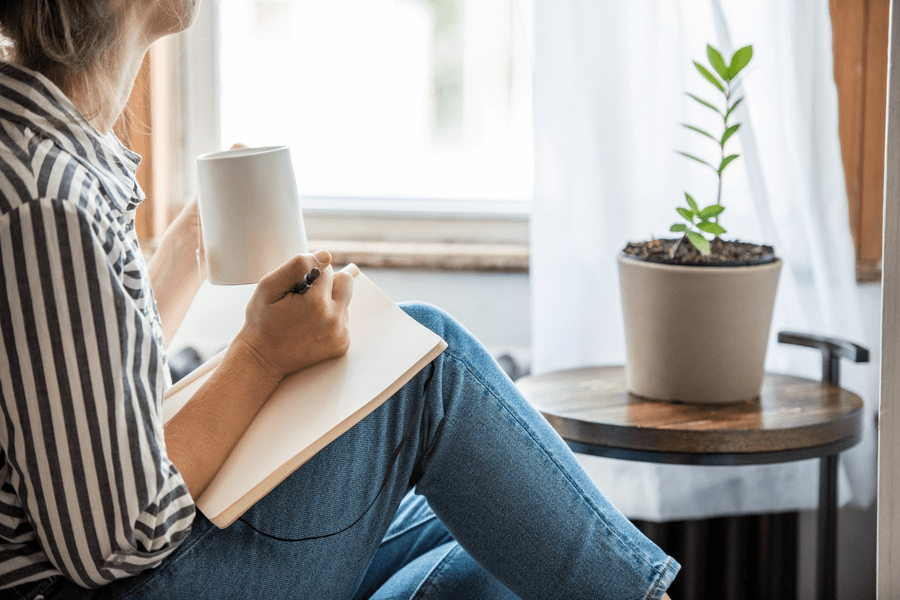 If you're struggling to pay your gas and electricity bills, it's hard not to be anxious. But don't worry, you're not alone. All across the UK, thousands of people are having difficulty keeping up with their payments – but there is an answer.
You might be concerned about having your energy supply cut off. If you haven't paid a bill after 28 days, your supplier may have tried to contact you about the possibility of disconnecting your supply. But that really is a last resort these days. Before that happens, they'll do all they can to help you catch up, and stay on top of your bills. But you need to let them know your situation.
That's why, if you're falling behind with your energy payments, the first thing you should do is get in touch with your supplier. 
How can my energy supplier help me with my gas and electricity bills?
It's not uncommon for anyone to fall behind with their gas or electricity bills at some point. That's why suppliers have procedures in place to help their customers – and they'll do all they can to make it possible for you to keep on top of things. 
What do I need to do?
Before calling your supplier, take these steps:
Make a list of all the money you've got coming in (eg. wages, benefits, pension)
Then write down what you regularly spend each month (eg. rent/mortgage, council tax, water bill, broadband bill, mobile phone bill, average food costs, travel costs, average grocery and toiletry costs, direct debits/standing orders, other debt payments)
Also add any big one-off payments that you have coming up (eg. insurance or road tax)
This way, you can get an idea of how much money you're able to pay each month towards your bill. Don't worry if it's not much – your supplier is obliged by law to help you find a solution. The important thing is letting them know, and making a plan. If you don't contact them, the possibility of being disconnected is greater. 
When you call your supplier, tell them you'd like to discuss ways to pay what you owe them. Then use your list to negotiate an affordable payment plan.
What kind of payment plan will they offer me?
Your supplier will help you come up with a payment plan that fits your circumstances. The payment will be a fixed amount, paid over a set period of time. You can agree to make the payments on a weekly, fortnightly or monthly basis. Some of the money will go towards the gas and electricity you're currently using, and some will go towards repaying the debt. This way, you can gradually pay off what you owe, rather than trying to find a lump sum all at once. 
Your supplier will have to take into account your incomings and outgoings, as well as your future energy use. So make sure you're happy with the fixed amount you agree to. 
What happens if I can't keep to the plan?
If you find you're still struggling to keep up with the payments you agreed, speak to your supplier again, so you can try to negotiate a better deal. If you fall behind with payments again, and don't let them know your plan, they may decide to install a prepayment meter. 
How does a prepayment meter work?
A prepayment meter is like any other pay-as-you-go device, such as a mobile phone. You pay for your energy by topping up before you use it, rather than paying a bill afterwards. It's a good way to budget, clear debt and make sure you don't get any unexpected big bills. 
Nowadays, standard prepaid meters are topped up with special keys, or a card. But they're fast being replaced by smart meters, which can be topped up online.  
With a prepayment meter, if you run out of money to top up, your energy supply will stop until you top up again.  If this looks like it will happen, it's worth contacting your supplier to see if you can negotiate another payment plan. 
There are some circumstances in which customers won't have their supply cut off, even with PAYG – for instance if they use a ventilator. But you must make your supplier aware of this when you first sign up. 
If you're on a payment plan, some of the money you put in will pay for your current energy use, and some will be used to pay off your debt. Your supplier will work with you to arrange a rate you can afford. 
To find out more about how prepayment meters work, their pros and cons, and situations where you won't be disconnected, check out our comprehensive guide. 
What will OVO do if I can't pay my bill?
We know it's sometimes difficult to keep up with payments, and the last thing we want to do is disconnect you. If you let us know you're struggling, there are several ways we can help – by: 
Helping you come up with a payment plan that works for you, with regular affordable installments
Giving guidance on where you can find independent advice (see below)
Offering to take payments directly from your member benefits, through a scheme like

Fuel Direct

(find out more below)
Sending you useful information on how to be more energy-efficient and cut bills (see below)
Letting you know about the

OVO Energy Fund

 and more advice on

energy debt
Our friendly advisors are here to help – so if you're worried about not being able to pay, give us a call on 0800 0699 831. If there's a queue, there's no need to hang on, we'll call you back. We'd much rather you talked to us about your situation, so we can do everything we can to help you work things out. 
What's OVO's disconnection policy?
If none of the above helps, we'll talk to you about installing a prepayment meter in your home. This way, you can Pay As You Go for your energy, and repay your debt at the same time. We'll discuss with you a rate you feel comfortable with. If you have a social worker, or carer, we can also ask them what they feel might be a reasonable payment plan for you. 
Disconnection really is the last resort – and we can't disconnect you until we've done our best to help you repay your debt through a prepayment meter. 
We won't disconnect anyone during the winter months (October to March) if they're:
A pensioner and live alone
A pensioner and live only with other pensioners
A pensioner who lives only with young people under 18
Disabled
Chronically ill 
Can I pay for a debt straight from my benefits?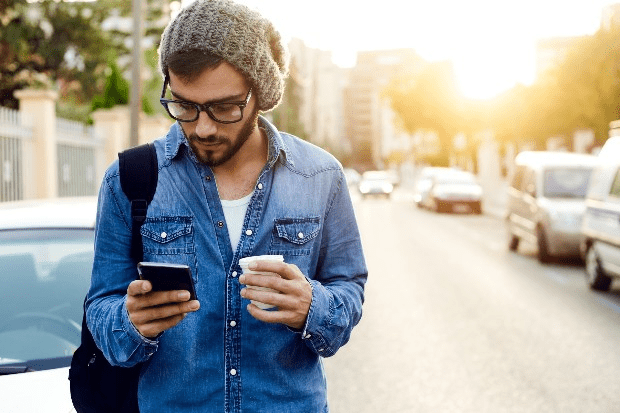 Yes you can. This is what's called the Fuel Direct Scheme. It's run by the Department for Work and Pensions (DWP). A fixed amount will be taken from your benefits to cover your current use, plus some money towards what you owe. 
To be eligible, you must be receiving one of the following benefits:
Income-Based Jobseeker's Allowance
Income Support
Income-related Employment and Support Allowance
Pension Credit
Universal Credit (but only if you're not working)
This method of repayment can be more convenient than having a prepayment meter fitted – and you won't risk running out of gas or electricity.
To arrange this, talk to JobCentre Plus. They can arrange everything with your energy supplier. 
Grants and benefits to help you pay your gas and electricity bills
You may be able to apply for some government grants and benefits, to help pay your bills. And if you're on our Priority Services Register, give us a call and see if you're eligible for some of the extra measures we offer. 
Cold weather payments
This is a payment towards extra heating costs when the temperature falls below zero for 7 days in a row. You can apply for this if you're on:
Pension Credit
Income Support
Income-based Jobseeker's Allowance
Income-related Employment and Support Allowance
Universal Credit
Find out more about Cold Weather Payments through the government website.
Warm Home Discount
This scheme is designed to help those who need it most during the winter months. OVO is one of the participating suppliers offering a one-off payment of £140 towards your energy bills. The money comes directly off your bill, rather than being paid into your bank account. You may be eligible if you're:
Getting the guarantee credit part of Pension Credit
On a low income
Disabled
Find out more about the Warm Home Discount and how to apply for it, on our blog post. 
Winter fuel allowance
If you're a pensioner, then you're eligible for the winter fuel allowance (also known as the Winter Fuel Payment). You should get the £100-£300 tax-free payment automatically, straight into your bank account. If you'd like to know more, check out our blog post on the Winter Fuel Payment. 
For more advice and information on grants and benefits, try the Citizens Advice Bureau website. 
Can I save money on my gas and electricity bills by switching suppliers?
No matter which energy company you're with, it's worth checking the market to see if you could save money by switching. Thousands of people in the UK are paying far more than they should – mainly because they've been rolled onto their supplier's standard (and most expensive) tariff once their original fixed energy plan is over.
See how your current supplier matches up next to our range of energy plans. You can compare energy prices for our electricity and dual fuel energy plans. Read our guides on energy tariffs and how to switch energy suppliers, and make sure you're not paying too much. 
Can I change my energy supplier if I'm in debt?
Many people think they can't switch to a new energy supplier if they're in fuel arrears. But it's not strictly true. You can switch, even if you're in debt – so long as:
You owe less than £25 
You've been in debt for less than 28 days
Find out more about your rights from the Citizens Advice Bureau. 
How to use less gas and electricity and become more energy-efficient
At OVO, we're all about using less energy, lowering  your carbon footprint and saving money on bills. We've put together lots of useful information on how to do this in our helpful guides and blogs:
Where can I get independent advice and help with energy debt?
Getting into debt is worrying – but there are plenty of places you can get help and advice, without fear of judgement. We've listed some of them here, and the Citizens Advice Bureau will know others you can try, too. 
Citizens Advice Bureau: 0800 144 8848, www.citizensadvice.org.uk
StepChange Debt Charity: 0800 138 1111, www.stepchange.org
Energy Supply Ombudsman: 0330 440 1624, www.energy-ombudsman.org.uk
National Debtline:  0808 808 4000, www.nationaldebtline.co.uk
Home Heat Helpline Telephone: 0800 33 66 99
View more from these categories