blog
Putting the green in green energy: how and why OVO plants trees
29 April 2021 | Aimee Tweedale
Trees are massively important to us here at OVO. You've probably seen us mention the fact that we plant one tree for each of our members (and an extra 5 for OVO Beyond members) each year1. It's something we like to shout about!
But why do we plant all those trees? And how do we make sure our tree-planting has a positive impact on communities, the environment, and the climate?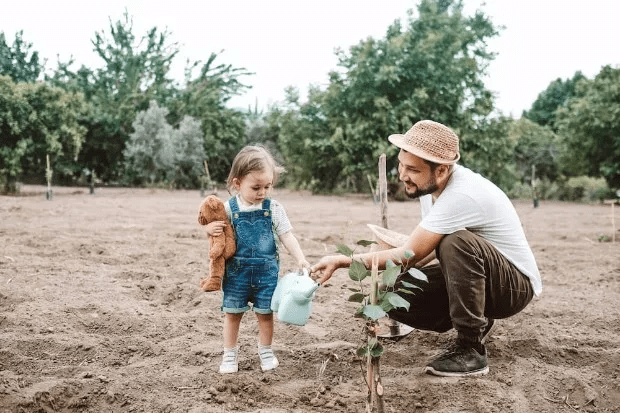 In this blog, we'll take a deeper dive into the research, the science, and the people-power behind our tree-planting efforts. 
Why does OVO plant trees?
The short answer is: tree-planting is a win-win-win for people, environment and climate.  
Back in 2015, we started planting trees because of the benefits they bring to wildlife and communities. Planting trees is a great way to help our members connect with the world around us.   
Fast forward to 2020, when we stepped up our support for tree-planting. This wasn't just because we want communities to benefit from having more trees. It's also because we recognise the vital role that trees will play in helping the UK reach its goal of becoming net zero carbon by 2050.  
Trees naturally suck carbon out of the atmosphere. Carbon dioxide emissions are the main cause of the climate crisis. In order to fight it, we need more trees and other plants that can absorb carbon.
We're such big fans of trees that we've woven them into a few areas of our business: 
At OVO, our strategy to fight the climate crisis starts with reducing our own carbon emissions. You can find out more about how we're doing that here. As we plot our course towards becoming a net zero business by 2030, we'll also keep on investing in nature, to remove as much carbon from the atmosphere as possible. This includes planting more trees! 
Find out more about what carbon neutral, zero carbon, and net zero really mean.
Don't we need to do more than planting trees to fight climate change?
Yes. There's a long road ahead when it comes to fighting climate change. We know that tree-planting alone isn't going to take us as far as we need to go. That's why reducing emissions has to be everyone's top priority.
But until it's possible to reduce emissions to zero, we also need ways of taking carbon out of the atmosphere (and keeping it out). This is known as "sequestering" carbon. 
In the future, we hope there will be innovations such as carbon capture technology, which can sequester even more carbon than trees, while taking up less space. But that technology doesn't yet exist at the scale needed. 
Right now, nature's very own trees are the best tool we have when it comes to sequestering emissions, and slowing down climate change. In fact, scientists suggest that nature-based solutions like tree-planting could reduce emissions by up to 37% of what  we need by 2030, to avoid the worst effects of climate change2.
The UK's Committee on Climate Change says that 1.5 billion trees need to be planted by 2050, if we want to hit our target of net zero emissions as a country by then3. To hit this goal, the UK's current rate of tree-planting needs to double.
That's why we support planting more trees, as an important part of the UK's strategy to reach net zero.
Why else do we love trees? Let us count the ways...
Tree-planting isn't just about capturing carbon. There are so many other benefits to having more greenery in our lives, including:
Purifying the air
Lowering air temperature and keeping us cool
Creating homes for wildlife
Preventing flooding
Improving soil quality
Plus: trees are good

for our physical and mental health

!
Read more about all the benefits of planting trees.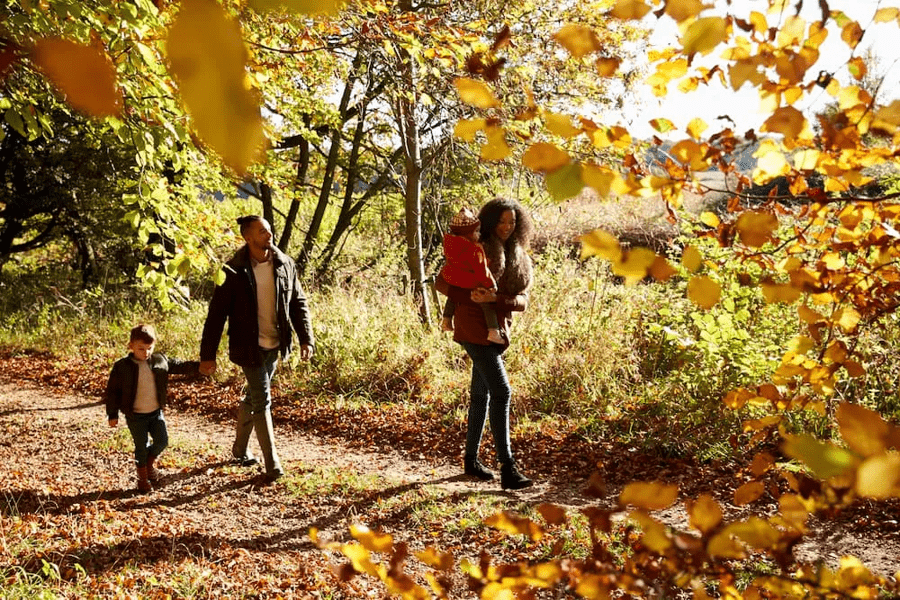 Do we even have room for so many new trees?
Planting 1.5 billion trees before 2050 might sound like a tall order. It would mean taking the UK's tree cover from the current 13% to 17%. 
But do we even have space for so many new trees in the UK?
The answer is yes – but it will involve a bit of a rethink when it comes to how we use our land! The UK Climate Change Committee have suggested that hitting the 17% target will mean turning about a fifth of agricultural land into woodland. 
Naturally, this would also mean a change in our eating habits, as less land could be used for rearing farm animals. The Climate Change Committee recommends we should all cut down our meat and dairy intake by 20% by 20504.
Where does OVO plant trees?
Our motto is: "right tree in the right place". We know that planting trees without proper planning can actually do more harm than good. That's why we work with our expert partners at the Woodland Trust and The Conservation Volunteers, who are best placed to find the perfect planting spots all over the UK. 
Check out The Conservation Volunteers website, to see all the places around the UK where we've planted trees so far. There are probably a few near you!
Interested in planting a tree of your own? Read our guide to the best trees to plant at home, indoors or outdoors.
How does OVO approach planting trees?
To give our tree-planting the best possible impact, we have 5 all-important ground rules.
We work with credible, reputable tree-planting organisations. Their experience and qualifications mean they know their stuff when it comes to nature.
We ask our partners to use the "right tree in the right place" approach. This means thinking carefully about the impact of new trees in their immediate environment. 
We work together with local communities when we plant new trees.
We ask our tree-planting partners

to give us annual reports

, to monitor how our trees are growing (and to confirm how many have been planted). 
We spread the word about the

benefits of planting trees

far and wide!
Keep reading to find out more about some of the brilliant organisations we work with.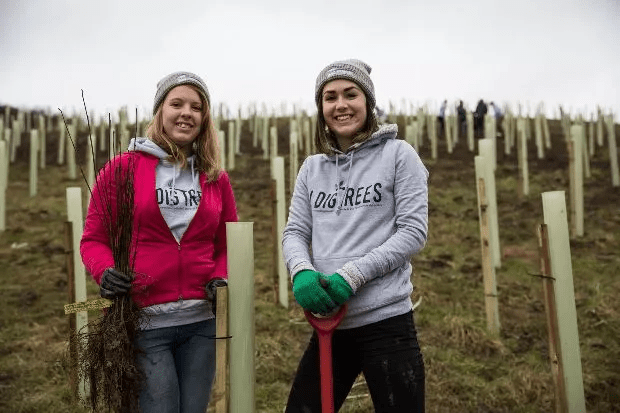 The Conservation Volunteers
The Conservation Volunteers brings together brilliant communities all over the UK to protect our nature. Through their work, thousands of volunteers get their hands dirty taking care of local parks, gardens, and green spaces. 
TCV has run our I Dig Trees programme for the past 6 years. Today, they're helping us keep our pledge to plant 5 trees, every year, for each of our OVO Beyond members. So far, they've planted over a whopping 1.4 million!
The Woodland Trust
Just like OVO, The Woodland Trust started life at a kitchen table. In the latter case, it began back in 1972, with a group of friends discussing how to protect a local wood in Devon. Today, it's the UK's largest charity for woodland conservation. 
Since 2020, The Woodland Trust has been partnered with OVO, to support our commitment to plant a tree for each OVO Energy member, for every year they're with us. Between planting millions of trees each year, and nurturing the ecosystems already in place, they're true conservation champions.
Earthwatch Europe
Earthwatch Europe is an environmental charity with science-based goals.
Through our charitable arm, the OVO Foundation, we're proud to support the work they're doing to bring Tiny Forests to the UK. These are forests that are roughly the size of a tennis court, with about 600 trees each. Find out more about the first one, which is being planted with the help of the local community in Oxfordshire. 
Why we're calling on the government to plant more trees
As well as our own tree-planting work, we're calling on the UK government to do more, too. Because we'll only reach our net zero targets as a country if we're all in this together.
The government has a target of planting 30,000 hectares of trees per year. But the last time there were actually this many new trees planted in the UK was in 1989. 
That's why in November 2020, we launched a petition asking the UK government to get serious about reforestation, with a new tree-planting targets law. 
Setting this target in law means that more effort will be put into meeting it. It also shows that tree-planting is a national priority – which it has to be, if we're serious about fighting the climate crisis. If the government takes this seriously, then big UK businesses will have confidence to follow suit and invest in nature.
The UK was the first major economy to pass a net zero emissions law.  We've seen great progress in the journey to net zero since then. We'd like to see the UK take a leading role in tree-planting and nature recovery, too. 
If a petition launched on the Government petition site reaches 10,000 signatures, the Government is obliged to respond. And if it reaches 100,000 signatures, the petition is considered for debate in Parliament. So, the more signatures we get, the more we can demonstrate public support for making a tree-planting targets law. 
Want to see more trees in the UK? Sign our petition here.
Switch to OVO, and we'll plant a tree for you every year
At OVO, we're on a mission to get to net zero. And that starts with supporting all our members to kick carbon at home. 
That's why when you switch to OVO, you'll get 100% renewable electricity as standard5. Plus, have we mentioned the tree we'll plant for you each year?
Want to make even more of an impact? Our OVO Beyond upgrade will power your home with 100% carbon neutral energy, including 15% green gas6. That's one of the best mixes you can get in the UK.
Get a quote in under 2 minutes, and find out how much you could save when you go green. 
Sources and references:
1 OVO plants 1 tree for every OVO member and 5 trees for every OVO Beyond member for every year they are with us through our partnership with the Woodland Trust and our award-winning I Dig Trees programme with The Conservation Volunteers. Trees absorb carbon dioxide from the atmosphere, so tree-planting helps to slow down climate change. Since 2015 we have planted nearly 2 million trees.
2 https://www.pnas.org/content/114/44/11645
3 https://www.theccc.org.uk/publication/land-use-policies-for-a-net-zero-uk/
4 https://www.theccc.org.uk/wp-content/uploads/2020/01/Land-use-Policies-for-a-Net-Zero-UK-Infographic.pdf
5 100% of the renewable electricity we sell is backed by renewable certificates (Renewable Energy Guarantee of Origin certificates (REGOs)). See here for details on Renewable Energy Guarantee of Origin certificates and how these work. A proportion of the electricity we sell is also purchased directly from renewable generators in the UK.
6 Enjoy even greener energy with OVO Beyond in comparison with our standard OVO plans. In addition to 100% renewable electricity as available with our standard plans, OVO Beyond reduces your yearly carbon emissions from the energy used in your home that is supplied by OVO to net zero by providing 100% carbon-neutral gas (15% green gas and 85% offset) and offsetting all associated lifecycle carbon emissions involved in the production and consumption of your electricity & gas, you will also get 5 trees per year in UK schools and communities and other green benefits. The renewable electricity we sell is backed by renewable certificates (Renewable Energy Guarantee of Origin certificates (REGOs)). See here for details on Renewable Energy Guarantee of Origin certificates and how these work. The green gas we sell is backed via renewable certificates (Renewable Gas Guarantees of Origin (RGGOs)). See here for details on Renewable Gas Guarantees of Origin and how these work. We offset the remaining emissions by supporting UN REDD+ carbon reduction projects that are certified to the Verified Carbon Standard or the Gold Standard. See here for more information on how we restore nature and protect rainforests with our offsetting programmes.
View more from these categories