blog
Make some noise for the nation's trees of 2020
02 December 2020 | Betty Kalaris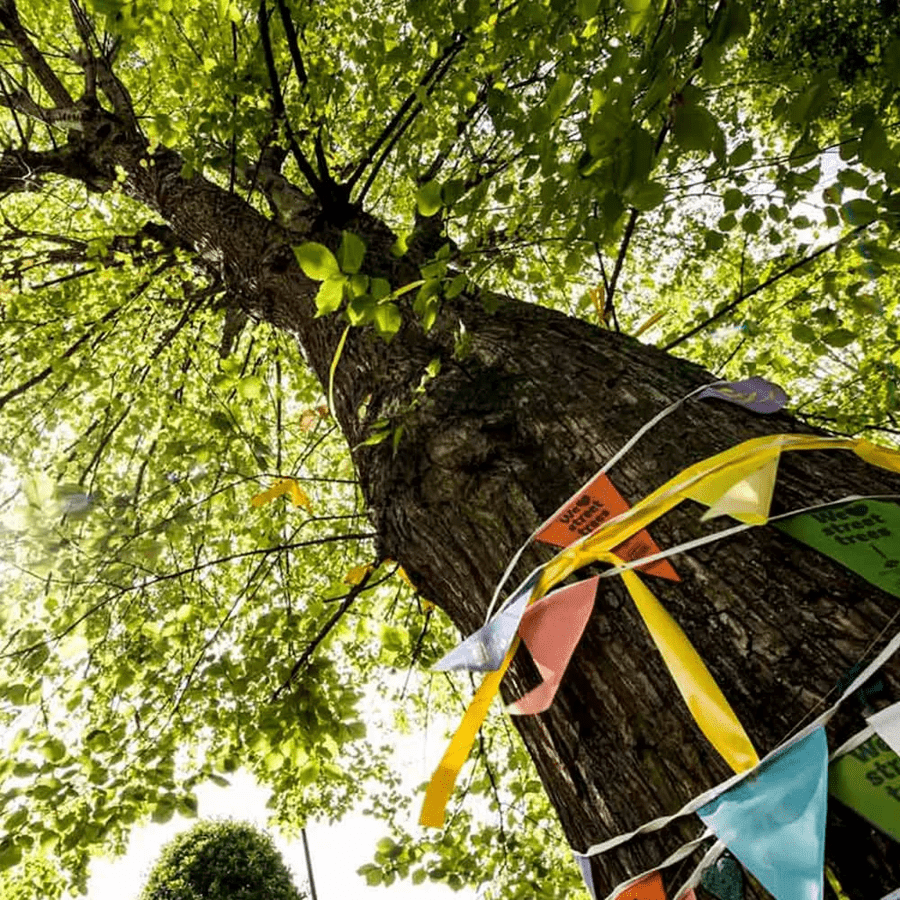 We praise trees left, right, and centre here at OVO. We started digging them years ago with our friends at The Conservation Volunteers through our I Dig Trees programme. Today, we're planting one for every member, every year – plus 5 extra trees for everyone on OVO Beyond, our green upgrade.
We've also shared a lot of tree talk with the world recently – on topics like why we love them, how they kick carbon, what's most amazing about them or how they can make us feel better. Which is why...
We're excited to be celebrating with the Woodland Trust
The Woodland Trust is our brand-new partner, helping us plant these carbon-fighters on behalf of our members. And just recently we supported their Big Climate Fightback, the biggest tree-planting campaign this country has ever seen.
Just like us, they're very much into trees. In fact, why else would they organise the British Tree of the Year competition, which just took place for the 7th year in a row right across Britain (sadly, the unique challenges of this year meant there couldn't be a competition in Northern Ireland).
And the stakes were pretty high. Because the awards were supported by players of People's Postcode Lottery, each country's winner got £1,000 worth of tree care love!
From hundreds of tree-mendous nominees, each country picked its favourite tree.
And, according to Darren Moorcroft, Chief Executive of the Woodland Trust, "The competition had 'more than double the number of trees nominated this spring compared to past years. Which is perhaps no surprise given that lockdown had so many of us slowing down and taking more note of nature on our doorsteps, a boost for our mental health and wellbeing."
Ready to meet the winners? Scroll on down…
Scotland: Meet the Survivor Tree, Carrifran Valley
Photo credit: Aidan Maccormick / scotlandbigpicture.com / WTML
This is an elegant rowan tree, a real fighter – and it's been credited with reviving the wild heart of Southern Scotland, no less. In fact, back when this tree was planted, 20 years ago, the valley was just a barren field with virtually no trees in sight.
The Survivor was on its own for a very long time, preparing the land for more greenery. Right now, there are 600,000 new carbon-fighters like him in the valley, protecting the planet. Proper teamwork.
James Motteram, who sat on the Woodland Trust judging panel, said... "The valley is well on its way to returning to how it would have been before human intervention. All of this, inspired by the resilience of that one tree, is reflected in the slogan of the Borders Forest Trust: 'Where one tree survives, a million more will grow.'" 
Wales: Meet the Chapter House Tree, Margam Park, Port Talbot
Photo credit: Mark Zytynski / WTML
This mysterious beauty is known to everyone who's ever been to Margam Park. Standing in the shadows of St Mary's Church, the tree won the hearts of visitors, families, kids, and bingewatchers too – featuring in TV series like Doctor Who, Songs of Praise, and even Netflix's Sex Education. Oo-err.
It's a gigantic green hug in the shape of a fern-leaved beech with beautiful limbs that twist and curve and sweep the ground only to rise again. 
James Motteram said... "The Chapter House Tree is really visually inspiring. Hidden behind a dense, verdant canopy are these huge, snaking boughs. There's a real sense that you're discovering some hidden treasure as you step beneath the curtain of leaves and first see the tree itself. And of course, this is only accentuated by its location, nestled amidst the ruins of a medieval abbey."
England: Meet the Happy Man Tree, Hackney, London
Photo credit: Tessa Chan / WTML
Currently earmarked for felling, this 150-year old plane tree is behind a heroic coming-together of the local community who, quite rightly, can't bear to see it go. It's survived 2 World Wars and the Great Storm of 1987 – so we can only hope it'll survive the next threat to its existence: urban development. Today, it's still fighting strong!
The Happy Man Tree has this cool power of fighting air pollution and turning grey city streets green. And when they're doing so much good for the community, urban trees like him become part of the estate, and part of its history.
While the planet needs all shapes and sizes of trees on it, urban trees like the Happy Man play a big role in reminding us of nature's power, and how much we need her.
James Motteram said... "On the face of it, this is a relatively ordinary tree. It's a London Plane, which is a common street tree, and it's not the fattest, or the tallest, or the oldest. What really stuck out to the panel about the Happy Man Tree was the strength of feeling among the community that had rallied round to protect it when it was threatened with being felled. It's a perfect example of how strong the connection between people and trees can be."
And the British Tree of the Year is… the Survivor Tree!
As James Motteram said, the Survivor Tree's slogan 'Where one tree survives, a million trees will grow' confirms this tree's mastery in stretching out its green power, far and wide. 
We love how it shows that starting small can lead to something so much bigger. An inspiring message that goes hand in hand with our zero carbon mission.
Andrea McCormick, Head of Sustainability at OVO, said:
"The winners of this year's Tree of the Year are wonderful examples of how trees can bring communities together, from the wilds of Scotland to the heart of our capital city. Hearing their stories reminds us that trees aren't just part of our environment – they're part of our cultural history and the legacy we'll leave for the next generation. I'm delighted to see the deep connection that these trees have with the communities that protect and care for them, and hope that they serve as inspiration to bring back nature to more of our cities and landscapes for everyone to enjoy."
And the Survivor tree is about to green up our hearts further as it will now go on to represent the UK in the 2021 European Tree of the Year competition!
A compilation of the best trees to visit in the UK
It's never been more important to get out and about, and enjoy the healing power of trees, right now. . That's why we've handpicked our most favourite trees around the country. If you're close by, why not pay them a visit?
The oldest tree: Fortingall Yew Tree, Perthshire
It's estimated to be between 2,000 and 3,000 years old, with some experts believing it's already had about 5,000 birthdays.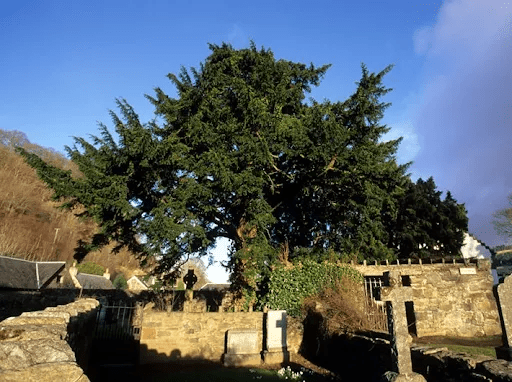 Photo credit: Ed Parker/Alamy via the Woodland Trust
Check out other ancient trees like this one.
The tallest native tree: a beech tree, West Sussex  
This hero is living in Newtimber Woods, and measures a staggering 144ft – looking after the planet for almost 200 years now. Sadly, it's reaching the limit of a beech tree's life expectancy.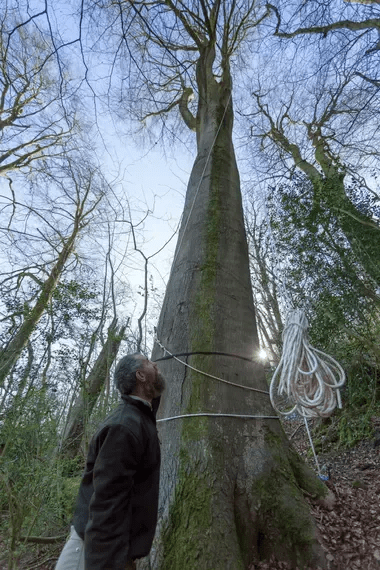 Photo credit: John Miller/National Trust/PA
The most photographed tree: the Sycamore Gap Tree, Northumberland
Sitting in a dramatic dip alongside Hadrian's Wall, this ancient sycamore tree is like a green chameleon – revealing a new face with every season.

Find even more wooden-wonders to visit (there's even one with its own website and Facebook page!).
The most mysterious

tree: the Llangernyw Yew, North Wales
According to local folklore, this hero of Conwy is home to a spirit called Angelystor. Every Halloween, it states the names of the locals who will meet their demise the following year…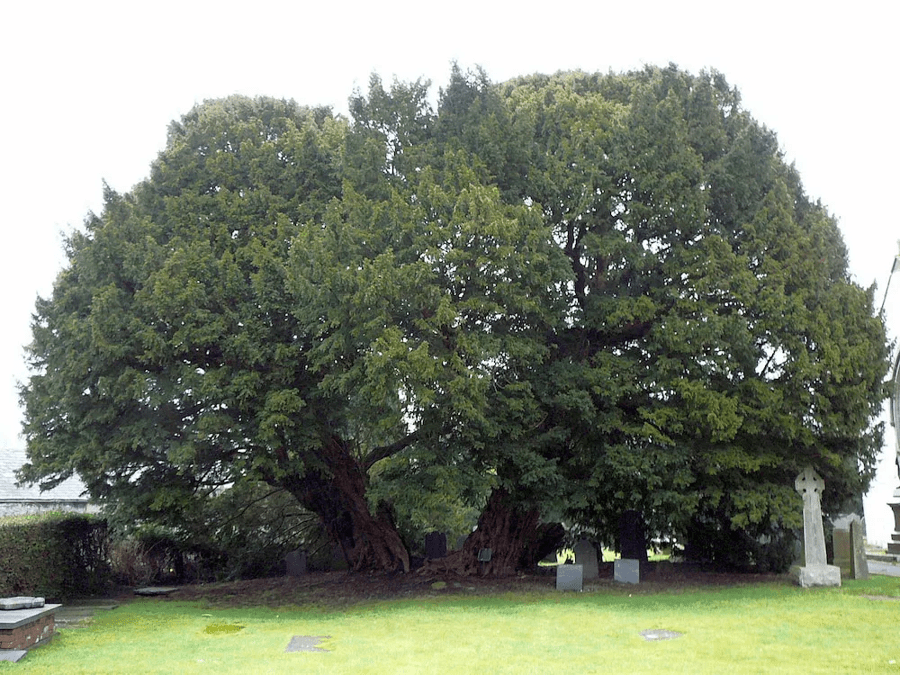 Photo credit: Emgaol
Read more about the UK's oldest trees
Trees are key to reaching zero carbon
Celebrating them and planting them is really important. That's exactly why we've launched a petition to ask the government to set a legally binding target to plant 30,000 hectares of woodland each year until 2050.
We're way behind our European neighbours when it comes to planting trees: only 13% of the UK is covered in trees compared to 38% of most EU countries. Let's change that.
Want to help us help the planet? 
If you're not with OVO yet but are into all things green, why not join our zero carbon community? Hit the link below to find out more about our renewable power and tree-planting projects. 
View more from these categories