blog
OVO Foundation: real benefits for local communities
10 March 2022 | OVO Energy
The OVO Foundation is our charity. Through its work, we aim to give kids and young people across the world a greener, fairer future.
Right now, we're installing solar panels in Kenya and constructing houses for young homeless people in the UK. We're also planting Tiny Forests all over the country, which will absorb CO2 and become outdoor classrooms for children. And we're making schools more energy efficient too! As well as teaching kids about the climate crisis – and how to fight it.
Measuring the impact of our projects
We wanted to see how our work was going, and what kind of an impact it was having on people's lives.
So we carried out something called a "social return on investment1" study for 2021 (also known as an SROI). It's a bit of a mouthful, but it's just a way of measuring the impact the OVO Foundation has had on the communities it supports. We partnered with The Social Investment Consultancy, Social Value UK, and the charities we work with to put it together.
What goes into an SROI forecast?
For each of the OVO Foundation's projects, we measured these areas: 
The aims, actions taken, and outcomes for the communities that the projects support 
Any financial impact – cash going in and out and what that does for communities
How the lives of the people taking part are changed – this is known as the "social value" of the project 
The results are in:
The 3 projects in our 2021 SROI study are:
Our project installing solar panels in Kenya:

Project Jua

Our project constructing homes for young homeless people in the UK: 

Future Builders

Our team's volunteering work in our local areas through

OVO Gives Back

 
We've worked out that every £1 invested in these projects has the power to create over £10 of social value2:
Project Jua: every £1 invested creates up to £16 of value 
Future Builders: every £1 invested creates up to £5 of value
OVO Gives Back: every £1 invested creates up to £2 of value
This means real benefits are being created for the communities we reach – from better access to education to lower carbon emissions.
Let's take a closer look at the projects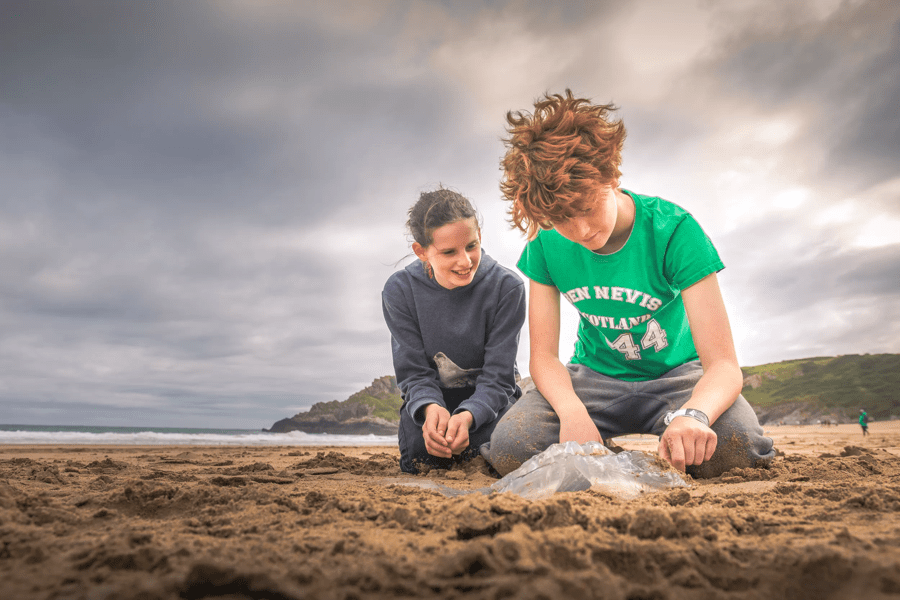 Installing solar panels in Kenya 
Through Project Jua, we're installing solar panels in Kenya to power schools and health clinics. 
We've fitted solar panels in 320 schools and health clinics, in 5 rural counties in Kenya
The solar panels give over 55,000 people clean, renewable energy every day – avoiding 10.3 tonnes of carbon emissions in 2021
Many of the clinics now have power for medical equipment and refrigerators 
Breaking the cycle of homelessness 
Our project, Future Builders helps young, homeless people to learn new skills and find work. The scheme teaches them how to fix up derelict houses, which are made into safe, affordable homes to live in. 
We've fixed up 17 properties so far in Bristol, Sheffield, Norfolk, and Perth – giving 40 young people a home
We've supported over 180 young people so far, helping them access education, employment and training
We also support them as they make the move into longer term work
Making a difference in our communities
Through our volunteering scheme, OVO Gives Back, our team has worked with charities where our offices are based. They range from food banks to environmental projects.
We've donated over £500,000 to 23 charities since 2016
Our volunteers have worked alongside these organisations for over 6,600 hours
We're now working with The Wildlife Trusts – a group of 46 grassroot charities managing over 2,300 nature reserves, covering 98,500 hectares across the UK
You can read more about our 2021 SROI here.
1 A forecast SROI is an assessment that aims to estimate the social value of the expected changes deriving from an intervention.
2 This is an average SROI value across the three programmes, calculated based on dividing the sum of the combined impact values by the sum of the combined input values.
View more from these categories