blog
OVO Gives Back Month - an explosion of volunteering in August
04 August 2016 | OVO Energy
A feel-good extravaganza of volunteering starts today - it's the first week of OVO Gives Back Month, and we're really excited here at OVO Foundation. This super-sized explosion of charitable volunteering – and giving – is set to get our new charity partnership scheme started on a high note. In fact, a huge 375 volunteering hours and £100,000 have been pledged so far. Let's take a closer look at what's planned.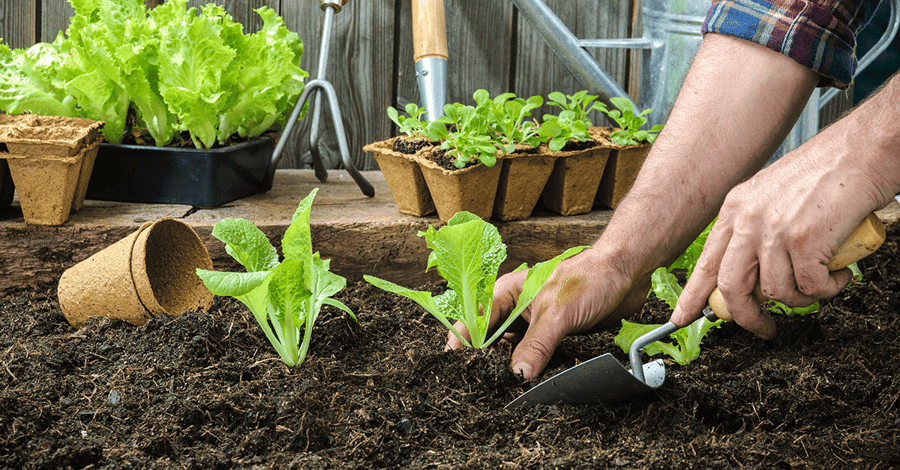 What's happening? 
3 weekends of intensive OVO volunteer action. It's an exciting celebration to launch the new [OVO Gives Back]https://www.ovoenergy.com/blog/ovo-foundation/ovo-gives-back initiative, which will see 4 brilliant local charities share £100,000 and enjoy a big boost of volunteer time, too.
So let's take a closer look at what's happening over the next few weeks. 
Green fingers with 1625 Independent People – 6th August
1625 Independent People helps young people at risk of homelessness. It provides a safe, secure place to live, a network of people to rely on, plus the skills and opportunities to get back on track and thrive.
This Saturday, 15 OVO people will be up bright and early to make planters for the gardens of 1625ip's shared properties. Once constructed, these planters become part of the charity's ongoing gardening projects – fun community events which see the 1625ip team work with the young people who use their services to brighten up shared spaces, learn gardening skills and enjoy the outdoors .
Walking on the wild side with the Forest of Avon Trust – 13th August
The Forest of Avon Trust is a Bristol-based charity that works to safeguard, enhance and maximise the benefits of local trees and woodlands.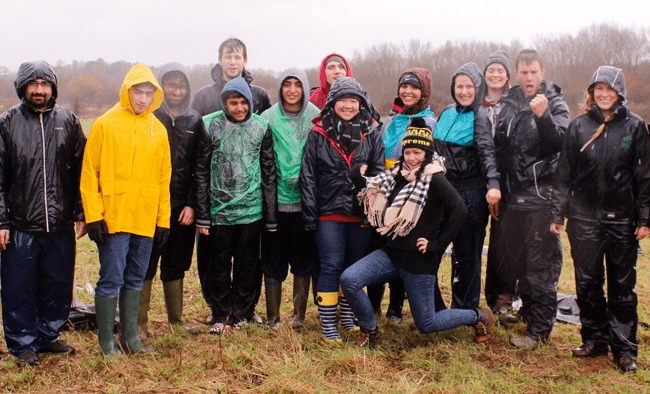 30 adventurous OVO volunteers will spend the day clearing out a wildlife pond, removing scrub and brambles and helping a new woodland breathe a bit better by removing the old guards from the trees. And there'll no doubt be some cups of tea and time spent appreciating the beautiful old woodland near Bitton. 
Polytunnelling with St Werburghs City Farm – 20th August
St Werburghs City Farm is more than a great day out – for vulnerable adults, disadvantaged young people and children growing up in the city, it's also an oasis, an educator, and a community.
We'll spend the day down on the farm developing a new accessible community growing space in the allotments.  As well as becoming landscapers and path builders for the day, we'll even erect a brand new polytunnel. While down on the farm we'll feed the animals, muck out, repair fences, clear weeds and plant raised beds too – it should be a brilliant day for the 30 volunteers who're getting involved. 
Kat Gulyas, Communications & Fundraising Executive with OVO Foundation, sums up how everyone feels at OVO HQ:
"OVO Gives Back month is here and we are really excited that after nominating, voting and getting to know our charity partners, we are finally getting stuck in and volunteering!"
Doing good all year round
OVO Gives Back month is just the start. Over the course of the year, we hope that OVO volunteers will spend thousands of hours supporting their chosen charities. What's more, for every day an employee takes as holiday to participate in volunteering activities through OVO Gives Back, OVO Energy will give them the opportunity to get stuck in for a second volunteer day at full pay – doubling the good!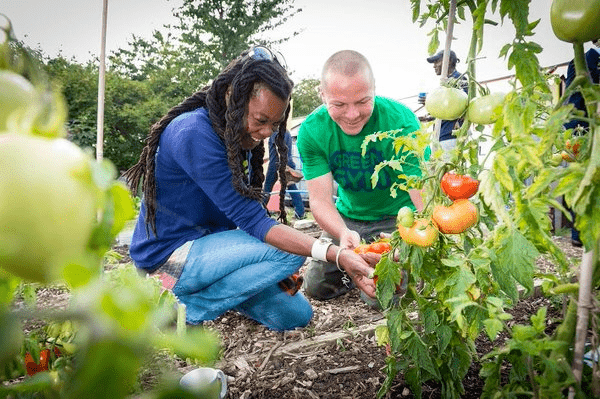 Want to get involved?
The best way to help out is to donate to OVO Foundation. Add a few pennies to your monthly energy bill, and OVO Energy will match it. Find out more about our work on the OVO Foundation page. 
View more from these categories