blog
I Dig Trees: Over 1 million trees. And growing.
03 November 2020 | OVO Energy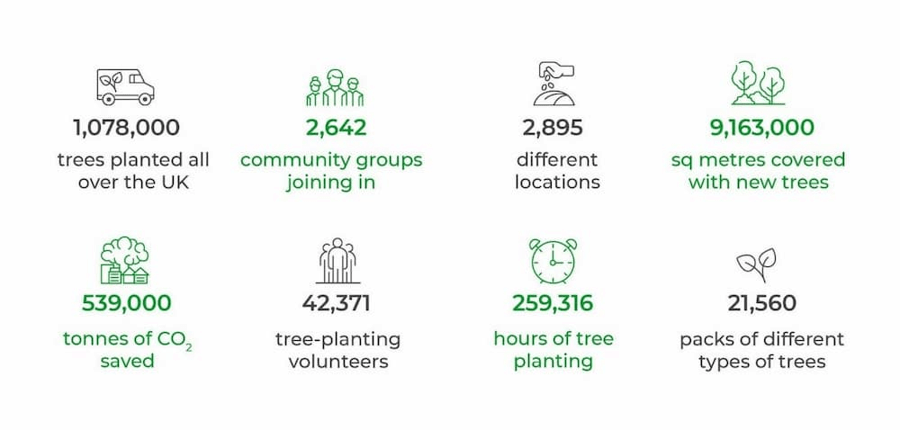 1,078,000. That's how many trees we've planted to-date through I Dig Trees, our project with The Conservation Volunteers (TCV). Those trees were all down to our members who upgraded to our green add-ons, like OVO Beyond. For every member that joins OVO Beyond, we plant 5 trees on their behalf – and then 5 more every year they stay. That adds up to some serious carbon-kicking! 
As planting season kicks off this year, we have 370,000 trees ready to go in the ground for I Dig Trees, thanks to OVO Beyond members. That's the most ever, in one year. And this is on top of us planting a tree for every single OVO member too, which we're now also doing!
If you want to get involved with the digging, find out how to take part while staying safe.   
A look back at last year
The climate crisis dominated the news agenda around the world in 2019. School children across the globe went on strike. People marched to demand action from their leaders and governments. And promises of more trees being planted by governments across the globe were made.
TCV kicked off the 2019 tree-planting season with a fantastic TCV 60th Anniversary Tree Planting Event in West Hampstead, London. Over 100 TCV volunteers joined them to plant 3,500 new native trees.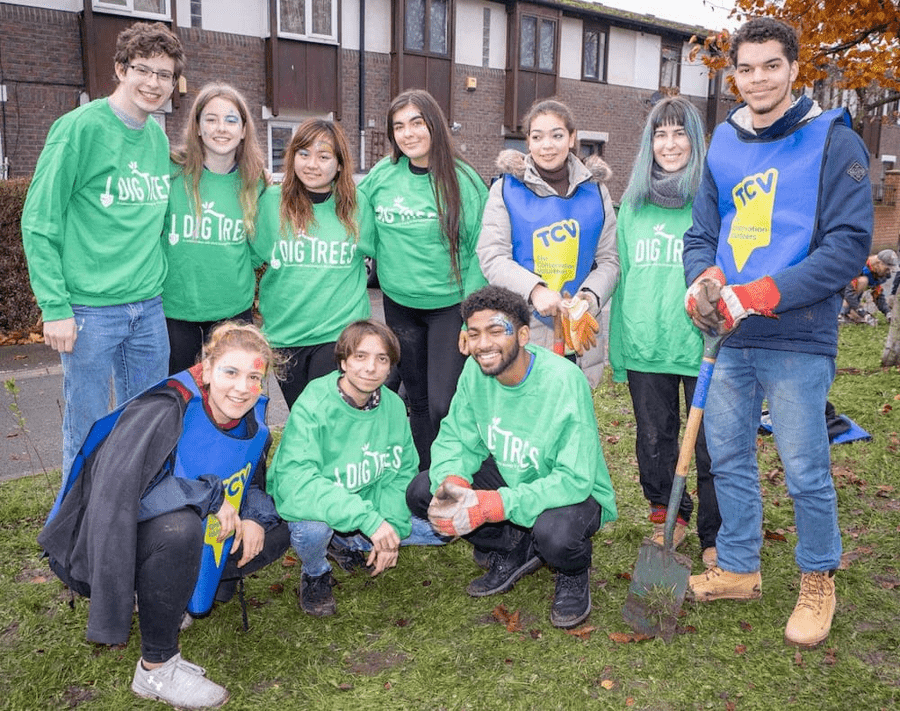 OVO also joined for the special event and, by the end of the planting season, we reached a very special milestone – having planted over 1 million trees since our I Dig Trees project began!
If laid out end to end, the trees planted as part of I Dig Trees would reach from Aberdeen to London – or they'd cover 46,750 tennis courts! We were so proud to see I Dig Trees win the Charity Times Award for Corporate Social Responsibility Project of the Year.
From there, we promised that the next year would be even bigger and better, as we encouraged more people across the UK to plant trees in a bid to beat climate change. And while lockdown might have put a stop to our spring and summer activities, we're hopeful that we'll be able to make good on our promise, as 2020's tree-planting season kicks off this autumn. 
Keeping things growing this planting season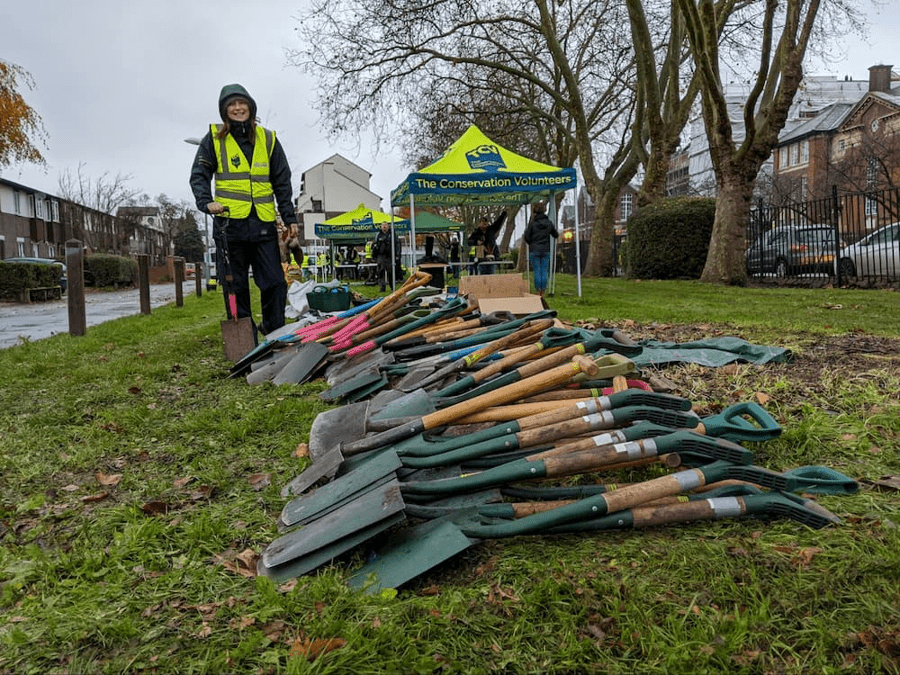 Even with the uncertainty that's sadly still part of 2020, TCV are working hard behind the scenes to make sure that we're able to go ahead with this season's tree-planting plans.
Planting trees is such a simple but incredibly important thing that we can all do to fight the climate crisis. Trees reduce the amount of carbon in the atmosphere by absorbing carbon dioxide. The carbon that's absorbed is then used to produce sugars – which helps trees grow – and, in turn, oxygen is released back into the air. 
Back in April, with the world in lockdown, daily global carbon emissions were down by 17% compared to 2019. But this was just a 5% decrease by June, as lockdown eased and emissions crept back up.  
There's a chance that the brief respite we had in global emissions will be long forgotten. So it's vital that we focus on what we can do now to protect our planet for the future generations.
That's why it's fantastic that I Dig Trees will be planting its largest number of trees to date on behalf of our OVO Beyond members, for the 2020/21 tree-planting season: a whopping 370,000! But none of the success of I Dig Trees can happen without YOU, our wonderful volunteers, coming together to make a difference – and get these trees in the ground.
Why not check out how you can get involved in this year's tree-planting season with I Dig Trees? And be sure to follow TCV on Twitter to keep up-to-date with the latest news. 
View more from these categories