guide
Gas safety certificates: what are they, and how to get one
02 November 2021 | Stephen Marcus
It's important to have peace of mind in your home. That's why it's a good idea to make sure you regularly get a gas safety check for your gas appliances. This should be done by a Gas Safe-registered engineer, who will give you a gas safety certificate.
In this article, we look at all you need to know about gas safety certificates. Whether you're a landlord or a tenant, we walk you through the basics: from who needs to get one, to how long they last, and how much they cost.
What is a gas safety certificate?
First things first: a gas safety certificate – also known as a Gas Safety Record – is a document to prove that appliances in a home have been checked by a Gas Safe-registered engineer. By the way, the Gas Safe Register is the official list of all engineers registered to work on boilers, and other gas appliances. 
A gas safety certificate should tell you:
The address where the check took place
Your name and address
Which appliances or pipework have been tested (and where they're located)
The name, registration number and signature of the engineer who made the checks
The date the check was taken out
Details of any safety issues and actions to fix them
It's also worth noting that there isn't a standard format or design for a Gas Safety Record, so if you use different companies, the certificate you receive could vary. To get a general idea of what one should look like, check out the example provided by Gas Safe.
Who needs to get a gas safety certificate? 
If you are a landlord
Landlords are the only people required by law to have a gas safety certificate, to make sure their properties are safe for tenants. There's a specific certificate for this purpose. It's called, as you might expect, a Landlord Gas Safety Record! 
If you're a homeowner
Homeowners don't need to get a gas safety certificate – but it's definitely worth considering. If you do decide to get one, remember that homeowners don't automatically get a certificate, unlike landlords. So we'd recommend checking with the engineer beforehand, to see if they offer one for homeowners.
If you're a tenant 
If you're a tenant, it's your landlord's responsibility to have an up-to-date Gas Safety Record. They should provide a copy to each tenant within 28 days of the check.
What if the tenant owns the appliance? Who's responsible for getting it checked?
In this case, it's the tenant rather than the landlord who is responsible. So if a tenant brings their own oven, for example, the landlord isn't responsible for getting it checked – though they are responsible for the pipes supplying the oven.
What happens during a gas safety check?
When you have a gas safety check, the engineer will inspect any gas appliances in your home to make sure they're safe and working properly. For each appliance – specifically, those owned by the landlord, if it's a rented property – this means checking it's:
Adjusted and set so the gas burns correctly
Suitable for the room it's in
Physically stable, securely fitted and safely connected to the home's gas pipework
Your engineer will also check the surrounding area, to make sure that:
There's an adequate air supply
All safety devices are working properly
All pipes, chimneys and air vents are working properly
What does a gas safety certificate show?
A gas safety certificate – or Gas Safety Record – shows that the gas appliances and pipework in your home are safe. This means that you're safe from any risks that could arise from unsafe or improperly fitted appliances. 
What are the risks of having unsafe gas appliances?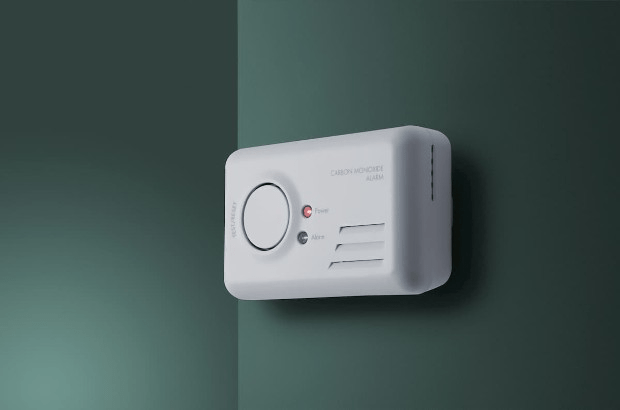 There are 3 main risks from your gas appliances or pipework being unsafe – all of which can be very serious. These are:
Carbon monoxide poisoning – carbon monoxide is a highly poisonous gas that can be especially deadly because you can't see, taste or smell it. Gas appliances can produce it when they're not fitted or repaired properly, or when vents or chimneys become blocked.
Gas leaks – a gas leak can cause fires or explosions.
Fires and explosions – a faulty appliance may leak gas, which could then be ignited, causing a fire or explosion.
Of course, these are all unlikely scenarios. But having a gas safety check can mean that everything in your home's working properly, and that you're protected from any of these risks.
To learn more about how to keep your home safe, see some of our handy guides:
How do I get a gas safety certificate? 
You can get a gas safety certificate by requesting a gas safety check from a gas engineer. The only thing to remember is to make sure they're Gas Safe-registered – you can do this by checking on the Gas Safe website.
How long does a gas safety certificate last? 
For landlords, they need to be renewed every year. We'd recommend keeping a record of when yours is due for renewal.
What's the cheapest way to get a gas safety certificate? 
The best way to find a good deal is to shop around, and get quotes from a few different engineers. 
Or if you qualify for means-tested benefits, you may be able to get a check for free. In this case, we'd advise you to get in touch with your energy supplier to find out if you're eligible for a free gas safety check.
Do I need to keep my gas safety certificate?
For landlords
If you're a landlord, you need to keep hold of your Landlord Gas Safety Record for at least 2 years. Some companies or engineers now keep the record online, but they must also give you a hard copy, if you request one.
You should also make a copy available to your tenants, who need to be informed when the certificate has been issued, and where it's displayed. If you're the landlord of a shared property, you can do this by displaying the certificate in a communal area. The record should also make it clear that individual tenants can request their own copy, and give information on how to do so.
For existing tenants
If you live in a rented property, you're legally entitled to see a copy of the gas certificate. Your landlord must provide you with a copy within 28 days of the checks being carried out. This can be either a paper copy, or online, depending on what you prefer.
For new tenants 
If you're about to move into a rented property, the landlord must give you a copy of the gas safety certificate before you move in.
Want to see if you could get a better deal on your gas and electricity? Why not try switching to OVO, where you could cut your bills and your carbon footprint. We offer renewable electricity as standard1, and we plant a tree for every year that you're with us.
Get a quote in 2 minutes.
Sources and references:
The renewable electricity we sell is backed by renewable certificates (Renewable Energy Guarantee of Origin certificates (REGOs)).

See here for details on REGO certificates and how these work

.
View more from these categories