guide
Switching suppliers with a smart meter
04 January 2017 | OVO Energy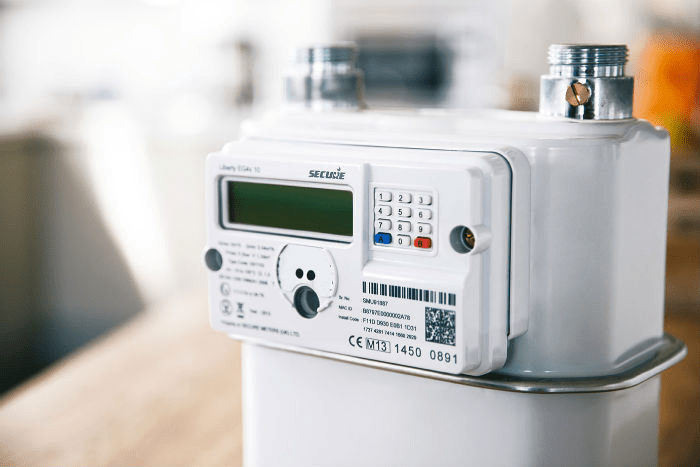 If you're wondering 'Can I switch suppliers with a smart meter?', the answer's 'Yes'.
Whether you have a smart electricity or gas meter or both, you can still transfer to a new energy company if you want. In fact, switching suppliers with smart meters should be just the same as switching with a traditional meter:
Do your research to find the supplier that offers the best/cheapest/greenest deal for you.
Get in touch with them, by clicking on a link or phoning, to let them know you want to switch.
They should sort everything else out for you.
While they're organising your transfer, they'll discover that you've got a smart meter, and should then let you know whether or not it will work in the same way it does with your current supplier.
There are several different smart meter manufacturers, so your new energy company is unlikely to use the same smart technology or networks as your current company. That means you'll probably find your smart meter/s will not work in the same way.
Plus, if you have any special devices that coordinate with your smart meter, such as an In-Home Display or Smart Relay, they may not be able to communicate with your new provider's systems.
It's also possible that your new provider doesn't yet provide smart meters, so make sure you find out before you switch.
Which energy suppliers fit smart meters?
From 2016 onwards, all energy suppliers will be installing smart meters for their customers. So if your new provider claims that they're not yet fitting smart meters, it might be worth waiting a bit longer until they are – or searching around for energy suppliers with smart meters.
Read more about how to get a smart meter
If I switch, will my smart meter still have the same functionality?
With some suppliers, your smart meter might simply lose its smartness and turn into a traditional meter. In so, you'll probably have to start giving monthly or half-yearly meter readings to your new energy provider.
If you run into smart meter problems after your transfer – for example, if your meter develops a fault – you may find your new provider's technicians and engineers are not familiar with your model of smart meter. If this happens, they might choose to replace your smart meter with a traditional meter.
However, if both your new and old providers use the same type of smart meter, you should be able to carry on using your current equipment and enjoying more or less the same level of functionality.
Talk things through with your new energy company before you switch
Check your meter serial numbers (they're printed on the front of your meters), and make a note of the make and model of your smart meter. Then contact your new provider and ask them:
Do they use the same brand of smart meter?
If not, can their equipment communicate with your current meter?
Do they have experience of working with your kind of smart meter?
Will your smart meter/s still work in the same way?
Will they perform the same functions and provide the same information?
Will you be able to use the same devices (e.g. In-Home Display or Smart Relay)?
If not, will your new energy company provide replacements?
Will your smart meter become a traditional meter when you switch? This is particularly important if you're a

Pay As You Go

energy customer.
Why is this more important for PAYG or prepayment customers?
If you're a PAYG customer with a smart meter, when you switch it will almost certainly lose its smart functionality and revert to being a traditional meter, unless your new energy company's system is compatible with it.
If you're an OVO PAYG customer, we'll switch your smart meter into credit mode before you leave us, to make sure your gas and electricity don't get cut off during the switching process. If your new supplier uses Secure smart meters and their system can work with your meter, it's possible that you'll be able to transfer back to PAYG once you've successfully switched to your new energy company.
However, we suggest you have a word with your new provider first, to ask whether their systems and current technology will work successfully with your smart meter.
Which energy providers are compatible with OVO smart products?
If you're currently an OVO customer, we use Secure smart meters. There are a few other energy companies using the same type of Secure smart meters. At the time of writing this they are Co-operative Energy Ltd, E (Gas & Electricity), Economy Energy, Ecotricity, Electricity Plus Supply Ltd t/a The Utility Warehouse, EON Energy, Eversmart Energy Ltd,  First Utility Ltd, Robin Hood Energy Limited, Spark Energy Supply Limited, Toto Energy Limited and Utilita Energy Limited. 
So if you choose to switch to one of those providers, their network should be able to talk to your OVO smart meter.
If you're currently a customer of one of the aforementioned suppliers, and you decide to switch to OVO, your smart meter should be able to communicate with us. However, this might not be true if your smart meter was installed a while ago, as your energy company may have been using a different smart meter brand or model at that time.
If you're switching either to or from OVO and any provider that we haven't mentioned in the paragraphs above, your smart meter will revert to being a traditional meter.
However, the good news is that this might not be for very long. Read on to find out more or check our guide on how to get a smart meter.
How soon will all smart meters, from any energy supplier, be able to talk to each other?
Although the government wants every home to have a smart meter by 2020, so far there's no universal deadline when every energy company will have to adopt the same technology. The big suppliers will be expected to meet the government's guidelines within just a few years, but smaller companies will be allowed to take a bit longer.
If the switch runs into any unexpected problems the government may recalculate their guidelines and possibly move the deadline.
After I've switched, will I still be able to access information about my energy use online?
If you're on our OVO Smart PAYG+ plan and keep an eye on your energy use through My OVO or the OVO Energy app, this will no longer work once you've switched. Your OVO smart meter won't be able to send data to your new provider's website.
And if you're currently accessing your energy data online with another supplier, or if they've provided you with a smart device that transmits information to your laptop, we're afraid it won't work with us, as it's linked to your existing energy company's website.
What will happen to my In-Home Display (IHD) if I switch?
If you have an IHD and your new supplier uses the same type of meter as your previous energy company, the IHD should be able to display your energy use. However, it will still be programmed with your old provider's rates and tariff. So your new energy company will need to reprogramme your meter before the IHD can show how much your energy is actually costing you.
Get in touch with your new supplier and ask them about this. If their system isn't compatible with your current IHD, ask whether they can provide you with a new one.
What should I do if my energy company makes problems about me switching?
If you run into any switching issues, contact Citizens Advice. You can reach them through their website or call them on 03454 04 05 06.
View more from these categories