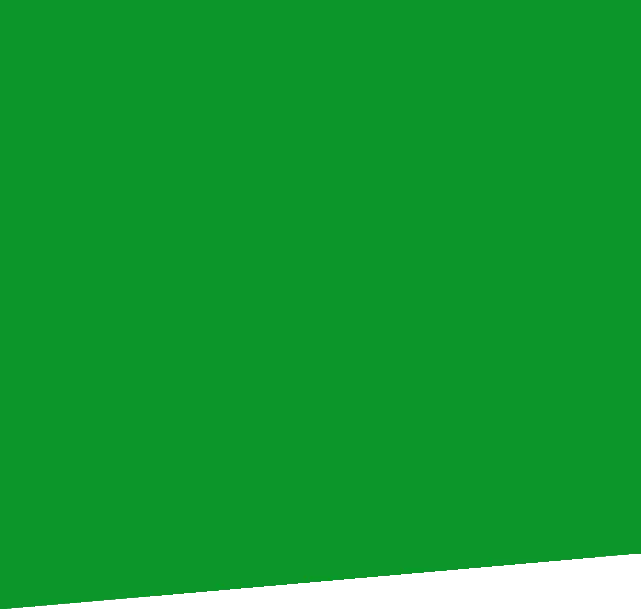 Questions about moving from SSE to OVO?
In 2020 we welcomed SSE Energy Services (the part of SSE that supplies energy to households across Great Britain) into the OVO family. We want to make sure SSE customers get the best of all we have to offer, so, in time, we'll move them over to join OVO Energy.
If you're an SSE customer – welcome! You won't need to do anything and we'll make sure the move goes as smoothly as possible. And provide updates every step of the way. We've got the key questions covered below and you can find more detailed information about the move here.
This page is for Pay As You Go customers – if you're a Pay Monthly customer, click here instead.
We're so excited for this next chapter. Here's to the future!
Your move to OVO
Since launching in 2009, we've welcomed over a million members, planted over a million trees and set our sights on helping save the planet. The more people who have access to our products and services, the more people we can help to save energy and reduce their impact on the planet.
By moving our SSE Energy Services customers to OVO Energy, we can bring together the very best of what we do.
Rest assured, your supply won't be interrupted by your move.
Your electricity will be supplied by OVO Electricity Ltd and your gas will be supplied by OVO Gas Ltd.
You'll get a new OVO Energy account number when you become an OVO customer. We'll use this account number in every statement and communication we send. You can keep using your SSE top-up card – the number on the card will stay the same, even after you've moved over to OVO Energy.
Over time, we'll be moving your account to OVO. We're working hard to make the move as smooth as possible, and we'll keep you updated every step of the way.
While SSE is preparing to move your account, you'll get a letter or email to let you know. It'll include all the important details about what to expect from the move. You might've even had it already. If you haven't, you don't need to do anything. They'll be in touch when it's time.
Once you've moved, we'll be in touch by letter or email to welcome you. Our friendly team will cover all the key information you'll need, like your new OVO account number and the ways you can top up.  
You'll also get a final statement from SSE after the move – but this is just for your records. We've taken care of transferring your meter balance, so you don't need to do anything. 
And that's it! There's nothing more you need to do.
Yes. Over time, all SSE Energy customers will be moving to OVO Energy. To make this as smooth as possible, we're looking to move everyone across gradually. The move won't interrupt your supply and we'll provide updates every step of the way.
Absolutely nothing changes for our OVO Energy members.
Topping up
The great news is you can keep using your SSE top-up card, even after you've moved over to OVO Energy.
Once you've moved, these are the ways you'll be able to top up:
Download the OVO Energy Top-up app from the Apple App Store or Google Play to add credit anytime, anywhere. You'll need to use your top-up card number(s) – (this is the 20-digit number on your gas and/or electricity Pay As You Go top-up card(s)). The app also lets you track all your top-ups and save bank cards to make the process easier. You can delete your SSE app once you've moved over.
Set up regular scheduled top-ups, at a time and amount to suit you, in the OVO Energy Top-up app.
Top up at any PayPoint shop by showing them your top-up card number(s), or the barcode(s) in your OVO Energy Top-up app. Pop your postcode in here to find your nearest PayPoint shop.
Just give us a call on 0330 175 9669 and select option 1.
Keep topping up as you normally would. When the time comes to move over to OVO, we'll move your credit over with you.
Your debt will be moved over to OVO Energy, and you'll carry on repaying it from your meter at the same rate each day.
Meters
No, we won't need to change your meter. You can keep the one you have and it will continue to work as usual. No one will need to come out and change it or remove it.
Pricing
No, there's no need to worry, the move won't affect your prices. Any variable tariff price changes relating to the Ofgem Price Cap won't be as a result of your move.
Smart
Yes! Your smart meter will keep working and sending readings when you move to OVO.
Absolutely, you'll still receive emails for access to exclusive ticket presales, the chance to experience our customer lounges, plus prizes you won't find anywhere else. You'll also still be able to log into the SSE rewards site using your SSE member number. Just like before. Only the name is changing – to OVO Live.
Support
If you've got any questions about your move to OVO Energy we've got you covered. You can:
Have a look at our

Help Section 

Dive into over a thousand topics and join the conversation on the community-powered

OVO Forum

Talk to us on our online chat here.

 Just click the green chat icon on the bottom right of your screen. We're here to help anytime from 8am to 6pm Monday to Friday and 9am to 2pm on Saturday.
Give us a call and speak to one of our friendly team on 0330 175 9669 during the same times.
There are steps you can take if you're not able to pay for your energy:
You can

activate the emergency credit

on your meter. 
If your emergency credit runs out, get in touch via one of the ways below. We can take you through the different options – for example, borrowing credit that you can pay back gradually. 
You can always talk to us if you're worried or struggling to pay for your energy. We've supported lots of people in similar situations and we can help you, too. Chat with us here. Just click the green chat icon at the bottom right of your screen. Or call us on 0330 175 9669.
If you have an emergency with your gas, please call the 24-hour National Gas Emergency hotline on 0800 111 999. Remember to check your gas appliances are switched off, and to open your doors and windows to let the gas escape. For more information, have a look at our full guide to emergencies here.
If you've got a complaint about your move to OVO, we're very sorry. And we'd like to hear about it. Take a look at our feedback page, and get in touch with us. We're happy to help. And improve.
Moving home is exciting! But it can also be stressful. So we've made it as simple as possible for you to let us know when you're moving. Give us a ring on 0345 0260 712 and we'll take it from there.
Switching
Before your move to OVO, you'll still be able to move to another supplier. And, if you do, you'll stay with SSE until the move takes place.
Once you've joined OVO, you can still switch suppliers too. You're protected under the Energy Switch Guarantee, which is monitored by Ofgem. Take a look at our step-by-step guide on how to make sure you're getting the best deal when you switch suppliers.
If you try to switch whilst you're moving from SSE to OVO there could be complications. The other energy supplier might not be able to go ahead as planned, and they may take longer to switch you.
If you've already told SSE that you're moving to another supplier, you won't be moved to OVO.
Data & Privacy
When you move to OVO you'll keep the same marketing preferences. If you were happy hearing about SSE's offers, we'll let you know in the same way about our green energy products and services that we think you'd like.