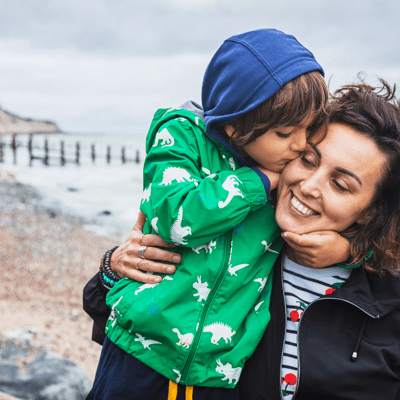 OVO's £50m Customer Support Package: everything you need to know
Our support package provides financial help and guidance for anyone in real and immediate need this winter. Whether you're with OVO Energy, SSE Energy Services or Boost – we're here for you.
What support we can offer
Direct financial relief
Direct Debit relief, emergency top-ups, and payment holidays for customers struggling to pay for their energy.
Hardship Scheme
Extra funds will be allocated to our Hardship Scheme, which can provide additional support via a range of measures.
Specialist support
Our highly-trained team can support you if you're in financial difficulty or struggling for the first time.
Support if you're in immediate need
Direct Debit customers
Our payment support tool can help you work out the right payment plan for you.
Options include reducing Direct Debits by up to 15%, to give you the chance to get on top of your payments.
Pay on demand customers
You can create a bespoke plan to spread out your payments.
The plan can now last up to 36 months – up from 24 months previously.
Pay As You Go customers
We're increasing emergency credit from £5 to £15. And if you switch to Pay As You Go, we'll check in with you regularly to make sure you can manage.
We're also offering debt repayment holidays until 31 March 2023 – so every penny on the meter will go towards heating, not paying back debt.
Staying connected this winter
We won't disconnect anyone who falls behind this winter.
If you can't make your payments, contact us as soon as possible to find out about the tailored support we can offer.
Free and discounted products
We've given away 1000s of free and discounted products – like electric throws, smart thermostats, free boiler servicing and discounted boilers.
We had limited stock and these are no longer available, but we can still provide financial help and guidance.
Working with StepChange and the Trussell Trust
We're continuing to support StepChange, the debt charity.
They provide vital support for those who need help with their finances in challenging situations.
We've launched a new partnership with the Trussell Trust, the food bank charity.
This will help food banks meet increased demand this winter, and give practical support to help people through the crisis.
Chat to us for extra help
If you need financial support, please chat to our specialist team. We'll discuss your situation and your needs, and let you know what support we can offer.
Contact us