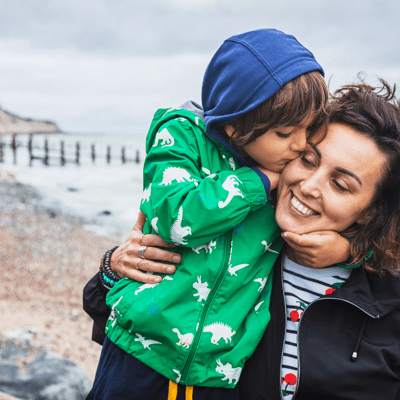 OVO's Customer Support Package
Everything you need to know
This winter, we are supporting our customers with an extensive package of support worth nearly £40m. The package will be open from 16 October 2023 and will provide eligible customers who are struggling as a result of high energy prices with financial and practical support.
Although the cost of standing charge is increasing from 1 October 2023 for Pay Monthly customers, we're not passing this permitted increase onto any of our customers. The cost of living crisis is impacting so many people, so it's important to us that we protect our customers from price increases where we can.
Our Pay As You Go customers will receive an additional discount on their gas and electricity standing charges through the Energy Price Guarantee (EPG) meaning they will most likely pay no more than Pay Monthly customers.
We'll update this page when we have more information.
What support we can offer
Direct financial relief
Direct Debit relief, emergency top-ups and extended repayment plans for customers struggling to pay for their energy.
Hardship Scheme
Extra funds will be allocated to our Hardship Scheme, which can provide additional support via a range of measures.
Specialist support
Our highly-trained team can support you if you're in financial difficulty or struggling for the first time.
Support if you're in immediate need
Direct Debit customers
Our payment support tool can help you work out the right payment plan for you.
Options include reducing Direct Debits by up to 15%, to give you the chance to get on top of your payments.
Pay on demand customers
You can create a bespoke plan to spread out your payments.
The plan can now last up to 36 months – up from 24 months previously.
Pay As You Go customers
We're keeping emergency credit at the increased amount of £15. And if you switch to Pay As You Go, we'll check in with you regularly to make sure you can manage.
For our most vulnerable pay as you go customers we're also offering debt repayment holidays – so every penny on the meter will go towards what you use, not paying back debt.
Staying connected this winter
We won't disconnect anyone who falls behind this winter.
If you can't make your payments, contact us as soon as possible to find out about the tailored support we can offer.
Chat to us for extra help
If you need financial support, please chat to our specialist team. We'll discuss your situation and your needs, and let you know what support we can offer.
Contact us