blog
A summary of COP26: what was agreed, what does it mean, and what happens next?
23 November 2021 | Celia Topping
After 2 weeks of international discussion and debate, the biggest and most important climate summit to date is over. So what was achieved? What does it mean for our planet? And what happens now?
What was COP26? 
From October 31 to November 13 2021, Glasgow hosted the 26th annual United Nations climate change conference – also known as COP26. Or, to give it its full name, the 26th Conference of the Parties to the United Nations Framework Convention on Climate Change (UNFCCC). 
You might have heard the summit's unofficial mantra of "keep 1.5 alive" – meaning countries the world over must commit to achieving net zero greenhouse gas emissions by 2050. Why? Because the goal of limiting global warming  to "well below" 2C, and preferably 1.5C, was set out  in the Paris Agreement, at COP21 in 2015.
Although COP happens every year, The Paris Agreement asked all countries to report every 5 years on their new plans to cut emissions. This year's summit focused on what each country is doing  around "coal, cars, cash and trees" to limit global warming. 
Why is 1.5C important?
Earlier this year, the Intergovernmental Panel on Climate Change (IPCC) released a report that was described as a "code red for humanity". The report explained that we're running out of time to take meaningful action to help fight the climate crisis. 
If global warming rises above 1.5C, it puts millions more people at risk of life-threatening heatwaves, floods, droughts, and poverty. Plus, coral reefs and entire ecosystems could be destroyed. 
Experts believed that the policies set out before COP26 put the earth on a pathway towards 2.7C1 of warming by the end of this century. This would cause some pretty severe problems for our planet and all of us who live here. 
The world is in a climate emergency, and COP26 was a vital opportunity to create a roadmap to guide us through it safely. 
Find out more about the history of the Conference of Parties and the key events that have led up to COP26 
Who came to COP26?
COP26 wasn't only attended by politicians debating and making deals. Hundreds of climate experts, campaigners, business leaders, and citizens came together to raise awareness of the causes of climate change and the need for ambitious action to tackle it. 
What did OVO do at COP26?
OVO is committed to achieving net zero emissions across our business, and helping cut our members' carbon footprints, by 2030. Plan Zero is our way of driving progress towards zero-carbon living, so it seemed natural for us to have a presence at COP26. 
Throughout the summit, OVO powered The Extreme Hangout. This was a dynamic hub for young people to engage in meaningful discussions on climate change, and learn how to make an impact themselves.
What was agreed at COP26?
A new global agreement was signed by the 197 attending countries: the Glasgow Climate Pact. It aims to reduce the worst impacts of climate change. Although the pact was signed, it's not legally binding, it's only a "pledge". So what does the pact entail?
The Glasgow Climate Pact
By no means was COP26 ever going to be the endpoint in tackling climate change, but it did make some vital progress. 
Emissions
One major talking point at the summit was Nationally Determined Contributions (NDCs). These are the figures that define each nation's plans to cut their country's carbon emissions. At the moment, global NDCs don't go far enough to limit temperatures to 1.5C. In fact, it's more like 2.4C.  
Scientists predict that, if the planet warms over 2C rather than 1.5C:  
Pretty much no coral reefs would survive
Arctic ice melting would be 10 times worse
There would be double the loss of plant species2
The Paris Agreement stated that nations will come together every 5 years to set new NDCs – meaning 2025 is the next scheduled time for these essential agreements to be revised. But the Glasgow Climate Pact successfully encouraged all parties to come back to COP27 next year with revised NDCs. The UN will then annually review the impact of the countries' carbon emissions. 
This brings vital decision-making forward by 3 years. And the yearly reports from the UN mean we can keep tracking how far off the 1.5C target we are – and put pressure on those countries that are lagging behind. 
Coal
Until now, there's been no explicit plan to phase out coal. This seems absurd, considering it's responsible for 41% of annual global carbon emissions3. But, maybe it's not too surprising considering the intense opposition from coal-producing countries and those that depend on them. 
One of the hardest battles at Glasgow was the commitment to "phase down" coal-fired power plants.
The original agreement suggested a "phase-out, but this was changed to "phase-down" because countries like India and China are treading a fine line between climate action and economic development. They're wary of the impact scrapping coal completely could have on their economies. It may seem a small win, but the fact it was agreed at all is momentous. 
Vulnerable countries
For decades, developing countries have faced the worst impacts of climate change, despite much of the damage being caused by the emissions of richer nations. In 2009, $100bn a year was promised by richer nations to more vulnerable countries4, to help them cope with the impacts of climate change, and cut their own emissions. But the whole payment wasn't made. 
It was "noted with deep regret" at the Glasgow summit that the previous finance goal hadn't been met. So, an agreement to "significantly increase support" for developing countries beyond the $100bn annual target was made. 
This long-term climate finance goal was discussed and funds were pledged for:
Adaptation: helping the poorest countries adapt to the realities of extreme weather
Emissions cuts: cutting emissions by creating renewable energy systems5
New rules on carbon trading
These new rules potentially unlock trillions of dollars for protecting forests,  building renewable energy facilities and other projects to combat climate change.
Countries with vast rainforest cover, like Brazil, had pushed for a government-led deal. The new agreement allows countries to partially meet their climate targets by carbon offsetting. Understandably, some critics worry that this could allow countries to blithely continue emitting climate-warming gases, by offsetting it elsewhere. 
Read our guide to carbon offsetting to understand how this works.
Other major announcements made at COP26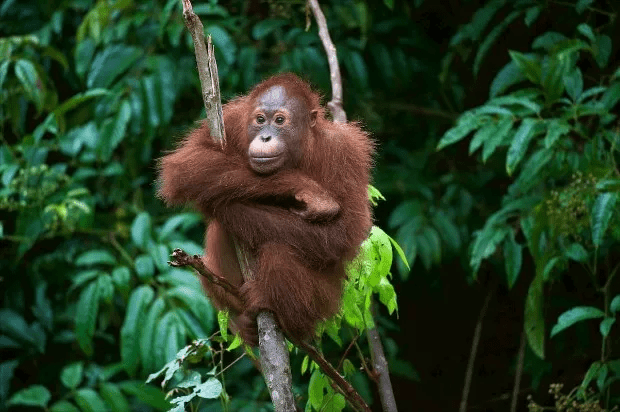 Aside from the central Glasgow Climate Pact, many other agreements were made by world leaders in their bid to lower their nations' carbon emissions. Here are just a few of the main ones:
130 countries promised to work together to stop and reverse

forest loss

and land degradation by 2030. 
105 countries pledged to cut their methane emissions by 30% by 2030.
More than 30 countries and financial institutions signed a statement committing to stop investing in fossil fuel development overseas. Instead, the funds will be spent on

green energy

.
A new declaration on accelerating the transition to 100%

zero-emission cars

and vans was released. 
450 financial firms and 45 countries committed $130trn towards the net zero transition. 
40 countries endorsed the UK's "Breakthrough Agenda".  Those that signed the agenda promised to work together to accelerate the development and use of sustainable green tech and other solutions needed to meet the Paris goal. Plus, they promised to make sure these solutions are affordable and accessible to all.
The world's two biggest carbon emitters, China and the US, signed a joint climate declaration. In it, they said they would address the climate crisis this decade in areas including:
Reducing methane emissions
Phasing down coal
Promoting

decarbonisation

Protecting forests
What wasn't achieved at COP26?
There has been widespread disappointment and criticism that the Glasgow summit didn't go far enough, for several reasons, including:
Poorer nations are not being provided with enough money to adapt to the unavoidable impacts of climate change caused by richer nations. Pledges have now been made to double the funding, but it still lags far behind the amount being spent on efforts to cut emissions (which are profitable for businesses anyway). 
The pledge to "phase down" coal is much weaker than the original promise to "phase it out". 
The offsetting agreements are worrying, as it allows fossil fuel companies to continue polluting.
Essentially, the commitments made at COP26 would bring global warming to within 2.4C. This doesn't meet the Paris Agreement target of reducing warming to less than 2C, or preferably 1.5C.
What does this mean for the fight against the climate crisis?
The target of limiting global warming to 1.5C by the end of this century is still alive, but bolder action is needed. Alok Sharma, UK President of COP26 said, when announcing the Glasgow pact, "We can say with credibility that we have kept 1.5 degrees alive. But, its pulse is weak and it will only survive if we keep our promises and translate commitments into rapid action."
Indeed, the Glasgow Climate Pact isn't perfect, and by no means solves the climate crisis. But progress has been made, topics were raised and addressed that hadn't been before, and it has strengthened the Paris Agreement. 
All the countries present at COP26 signed the Glasgow Climate Pact. Now, we need to see this political action translated into urgent, practical action worldwide.
What happens next?
The next international summit, COP27, will be hosted in Sharm El-Sheikh in Egypt from November 7 to November 18, 2022.  It will be the moment of truth for keeping the 1.5C goal alive. 
All nations will be asked to attend in 2022 with their revised NDCs, designed to cut emissions faster before 2030. COP26 only achieved commitments that can achieve global warming below 2.4C , and it's not enough. 
What is OVO's reaction to the Glasgow Climate Pact?
At OVO, we were thrilled to be present in the thick of the action, and we'll continue on our journey, driving progress to net zero, by:
Further to that last point, one major positive that came out of COP26 was its focus on the power of trees in fighting the climate crisis. At OVO, we've always been committed to tree-planting. And we've recently made a pledge to plant a million more within the next year, along with our partners, The Conservation Volunteers and the Woodland Trust. 
Trees are carbon-crunching miracles of nature, and they're our best tool in capturing carbon to help slow down climate change. Studies show that nature-based solutions like tree-planting could reduce emissions by up to 37% of what we need by 20306.
So 1.5 billion trees need to be planted if we want to hit the nation's net zero goal by 20507. That means doubling our nationwide tree-planting efforts.  
Read about the 8 top benefits of planting trees in our blog. And for more information on Plan Zero, head over to our freshly updated manifesto.
Sources and references:
1 https://climateactiontracker.org/global/temperatures/
2 https://www.wri.org.cn/en/Climate-Impacts-Between-1.5-and%202%CB%9AC
3 https://www.carbonbrief.org/global-co2-emissions-have-been-flat-for-a-decade-new-data-reveals
4 https://www.concern.net/news/we-are-drowning-promises-look-back-cop26
5 These are most frequently created in middle-income countries, and could often be created without funding because they make a profit.
6  https://www.pnas.org/content/114/44/11645
7 https://www.theccc.org.uk/publication/land-use-policies-for-a-net-zero-uk/
View more from these categories