blog
Here's what 100% renewable electricity means for you
01 October 2020 | OVO Energy

There are some big changes afoot here at OVO. Drumroll please!
We're proud to announce that from 1 October 2020, not only did we start planting a tree on behalf of every member for every year they're with us, but we also began offering all our members 100% renewable electricity as standard. 
100% renewable electricity is part of our effort to make living a zero carbon life possible. And by moving from 50% to 100% renewable, it's estimated that we could save 466,706 tonnes of carbon emissions per year1. That's about the same as taking around 177,958 diesel cars off the road for a year2!
It also means a 24% reduction in total emissions from our members' home energy use. That makes our new commitment to renewable energy another exciting step forward in the effort to tackle the climate crisis.
The mission for renewable energy suppliers
Over the past 200 years we've been on a rollercoaster ride of industrialisation, modernisation and relentless growth. And like an end-of-the-night kebab that seems like such a brilliant idea at the time, fossil fuels have lured us into some rather unhealthy habits!
It means that right now, climate change is the biggest challenge we face. And given the scale of the threat, we need to take a long hard look at our past actions, and move fast to create a world without carbon.
100% renewable electricity – it's time
As we work to rely less and less on fuels that harm the planet, green energy sources are becoming ever-more important in the UK's fuel mix. Interestingly, it's a fact that renewables are becoming more widely used than ever, thanks to lockdown and bad weather (well, at least they're good for something!). Here's why.
Renewable sources made more than 40% of Britain's power in the first part of 2020, overtaking fossil fuels for the very first time. That's because lower demand during lockdown meant that Britain's national grid was able to rely more heavily on renewables and go coal-free for almost 68 days. 
Some classic British weather also played a role! Experts think winter storms in February helped to make it the first month on record when more electricity was produced by wind farms than gas-fired power stations.
We've already made great progress towards cleaning up the power sector. In fact, recent government figures (released in August 2020) reveal that electricity generated from wind and solar is 30-50% cheaper than previously thought. And with cheaper and more affordable renewable energy now making up almost half of the electricity generation across the UK, going 100% renewable with our electricity is the next step forward. 
So where does OVO's 100% renewable electricity come from?
Our renewable energy sources
All our electricity will now come from renewable sources like wind, sun and water. We love them, quite simply because they emit far less carbon dioxide and other greenhouse gases that are causing the climate crisis.
Wind power
We've been transforming wind power into electricity for some time now – and wind power is becoming much cheaper than coal-generated electricity. It's no surprise, then, that 2019 was the second-best year for new turbine installations globally, according to the Global Wind Energy Council's 2019 market review.
Wind farms are really effective in the UK. That's because it's extremely windy, especially out at sea. Plus, our large, shallow coastline makes it easy to install wind turbines.
So what are the main benefits of wind power? Well, it produces no air or water pollution. Plus operational costs are nearly zero once a turbine is in place. And finally, advances in mass production and technology are making both turbines and batteries cheaper and safer than ever.
Solar power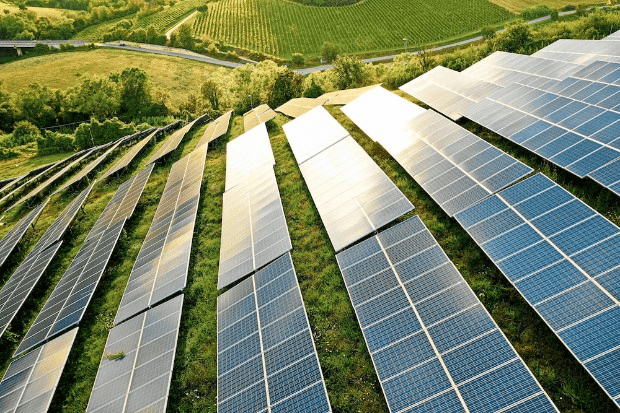 Solar power comes – you guessed it – from the sun. And, here on earth, we're lucky enough to have direct access!
The cost of solar energy has plummeted in recent years. Along with some major improvements to the science, there's no denying that solar is here to stay.
Solar panels use something called the photovoltaic effect to convert solar energy into electricity. One solar panel contains around 30 photovoltaic cells, which generate a current of electricity. The charge created can be funnelled into the National Grid, or used by any home or business with solar panels.
Solar is amazing because it's much cleaner than traditional electricity sources such as coal and gas. A typical home solar PV system could save around 1.3 to 1.6 tonnes of carbon per year (depending where you live in the UK)3. 
Hydro power
All streams and rivers flow downhill, and hydro energy converts that into kinetic energy in a turbine. This drives a generator and produces electricity. The greater the height, and the more water flowing through the turbine, the more electricity is generated.
In 2019, the world's hydropower capacity reached a massive 1,308 gigawatts. When you consider that just 1 gigawatt is enough to power 110 million LED lights, that's a whole lot of potential energy for the world to make use of!
We love hydro power because it creates green, renewable energy that releases much less harmful carbon dioxide or other pollutants. Hydro is cheap, easily stored, and it's created with zero fuel combustion – making it a clear front-runner in the push for planet-friendly power.
Our use of REGOs
All of the renewable electricity we sell is backed by certificates called Renewable Energy Guarantee of Origin certificates (or REGOs). Essentially, they prove that electricity comes from a renewable source.
We buy REGOs to guarantee that a unit of renewable electricity has been added to the UK grid for every unit of renewable electricity that we sell.
Our REGOs only come from UK generators, like wind farms, solar parks and hydroelectric sources. By doing this, we're supporting renewable generators in the UK – which is something we can all be proud of.
What else is changing at OVO?
Going Beyond
We've not only moved to 100% renewable energy for our electricity supply. OVO Beyond – our green upgrade that cuts carbon and restores nature – is also now even better.
From 1 October 2020, we've made OVO Beyond greener than ever. On top of 100% renewable electricity as standard on your plan, you'll get:
100% carbon-neutral gas, with 15% green gas and the rest

offset 

5 trees planted for you each year in UK schools and communities, to absorb 300kg of carbon as they grow
Carbon-offsetting projects that protect natural habitats around the world 
Plus, you'll bring nature to city kids by helping to plant 8 Tiny Forests through the OVO Foundation's partner, Earthwatch Europe. That's like covering 8 tennis courts with over 600 trees, each. And welcoming biodiversity, better air quality, and wellbeing into cities and urban spaces.
Find out more about OVO Beyond
Tree-planting power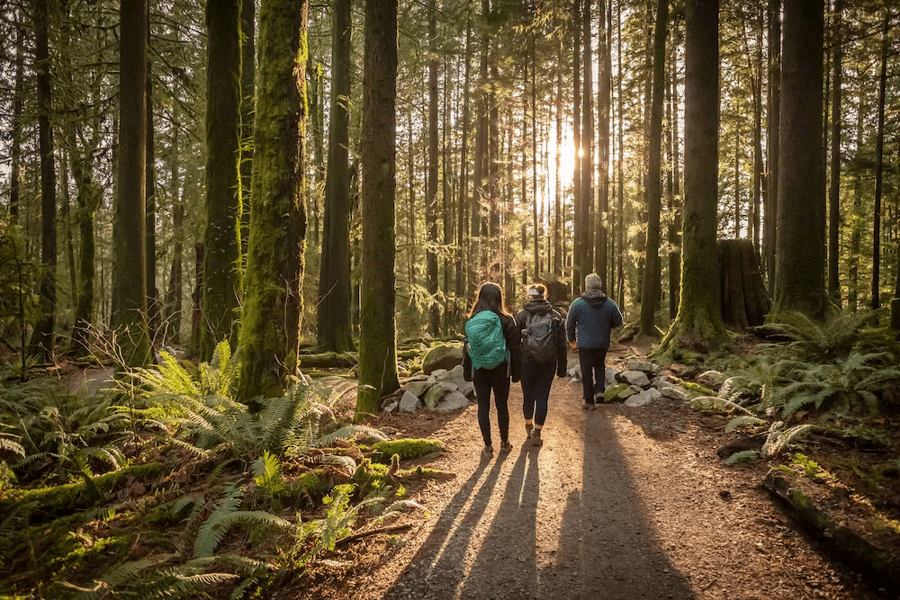 We know that planting trees is one of the most effective ways of taking carbon out of the atmosphere. So, on top of the move to 100% renewable electricity, we'll also plant a tree for every new and existing OVO Energy member, for every year they're with us4. 
Together with our partners the Woodland Trust and I Dig Trees, we'll be planting over 900,000 trees over the coming year. That's over 54,000 tonnes of carbon being taken out of the atmosphere every decade as they grow5. Which is about the equivalent of the carbon footprint created by 49,000 people flying from London to New York!6
OVO Foundation
OVO Foundation finds and funds innovative projects to create a more sustainable future for children and young people around the world. From planting forests to building houses and teaching kids to fight the climate crisis, our carbon-kicking charity creates a greener, fairer future to grow up in. Find out more about our projects.
Renewable energy – be the change
We want to become fully reliant on renewables – and we're serious about making a zero carbon life possible. If you'd like to find out more about how you can do your bit to help kick carbon, check out our blog to learn other easy ways to reduce your carbon footprint everywhere.
Want to power your home with green renewables? Switch to OVO!
1 -  We calculated this by first calculating the total carbon emissions that would be caused from our forecasted supply of electricity and gas from 1st October, at 50% renewable electricity as standard. We then calculated how much carbon would be released by the same amount of energy where 100% of the electricity was renewable (renewable electricity is much less carbon intensive). The difference between these is the potential carbon saving.
2 -  The average diesel car emits 0.17336 kg carbon per km driven (based on BEIS emission factor). So 466,706,000kg divided by 0.17336 = 269,212,044km. Since the average UK car drives 9,400 miles (15,127.83km) a year, we divided 269,212,044km by 15,127.83 km = 177,958 cars taken off the road for a year.
3 - https://energysavingtrust.org.uk/renewable-energy/electricity/solar-panels 
4 - Each year, OVO plants 1 tree for every member in partnership with the Woodland Trust Trees absorb carbon dioxide from the atmosphere, so tree-planting helps to slow down climate change. Since 2015 we have planted over 1 million trees.
5 -  The average tree planted absorbs 60kg of carbon over a 10-year period while it grows.
6 - Flight distance of London to New York is 5,585km. 0.19562kg of carbon is emitted per passenger per kilometre flown by an average long-haul passenger. So multiplying 0.19562kg by 5,585km = 1,092.5kg per passenger to New York.
View more from these categories