blog
Carbon Offsetting: Everything you need to know about how to offset your carbon
18 June 2020 | Lucie Agass
Updated 15 September 2020
So, let's chat about carbon offsetting. It all begins with your carbon footprint… 
Every person, organisation and country has a carbon footprint. A carbon footprint measures our impact on carbon emissions – which are causing the climate crisis. It's rather mind boggling, but your carbon footprint includes almost everything. From the food we eat, to the clothes we wear, to the energy we use, and the holidays we take...
That's why cutting our collective carbon emissions is so important in fighting the climate crisis. Chances are, you've already taken steps to reduce your own carbon footprint. Which is great! But if you feel you've done all you can, carbon offsetting is one way you can take responsibility for the carbon emissions that are left.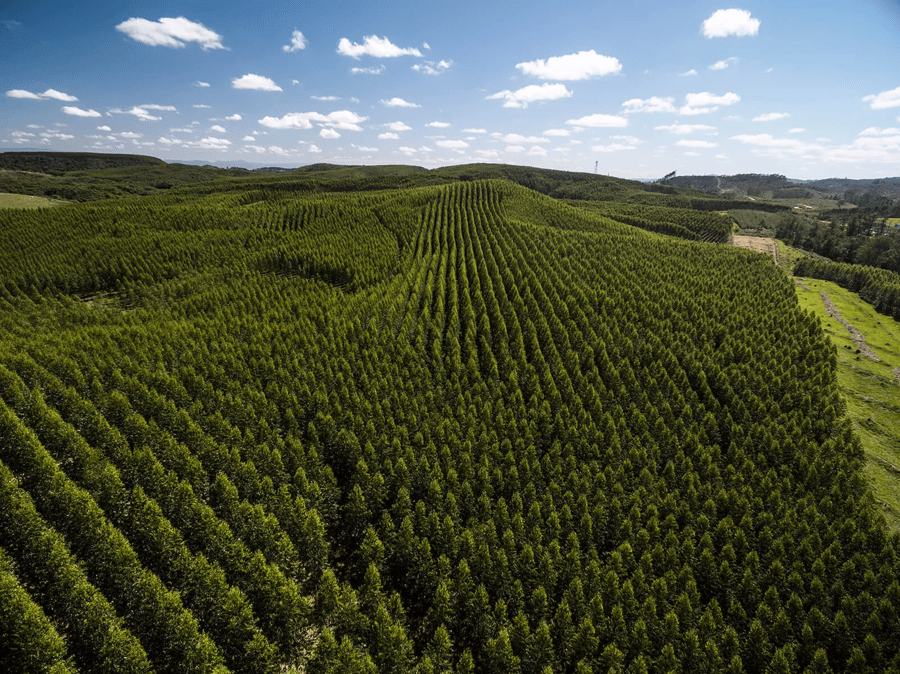 What is carbon offsetting?
Carbon offsetting is a way to balance out your carbon footprint. How? By supporting projects that reduce carbon emissions.
It starts with buying 'carbon offsets'. For every carbon offset bought, one tonne of carbon dioxide is removed from the atmosphere – or it's stopped from ever even entering the atmosphere.
If you buy enough offsets, you can balance out the emissions of your carbon footprint. Then you become 'carbon neutral'. 
It all works because – by buying these carbon offsets – you're funding amazing projects that are slowing down [climate change]https://www.ovoenergy.com/guides/energy-guides/what-is-climate-change.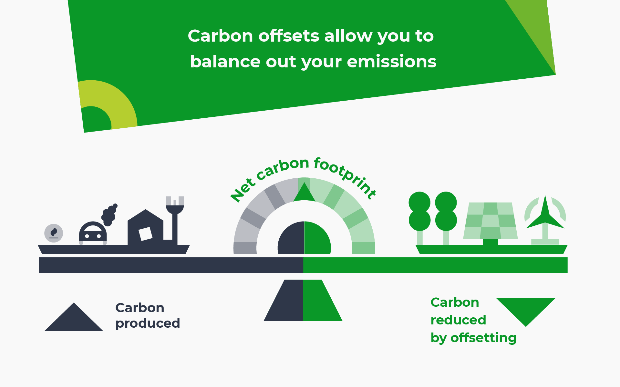 Some great carbon offset projects are:
Tree planting and forest protection
Clean energy technologies like methane digesters, which create biogas for cooking
The first of these takes carbon dioxide out of the atmosphere. And the second stops future emissions from entering the atmosphere in the first place. 
Lots of these projects also help the environment in other ways, by doing things like promoting biodiversity. Others help local communities by creating new jobs and educating people. At the moment, because of international rules, carbon offset projects are mostly found in the developing world.
Amazing projects we support with carbon offsetting
We support three incredible new carbon offsetting projects:
Tist
Tist (The International Small Group & Tree Planting Program) works with locals across East Africa and India to plant trees. Here at OVO we support their ongoing tree-planting projects in Uganda. On top of being great for reducing carbon, planting trees also has other great benefits. Think reduced soil erosion, support for biodiversity and over 6,000 small group members receiving income. Learn more about the great work Tist does.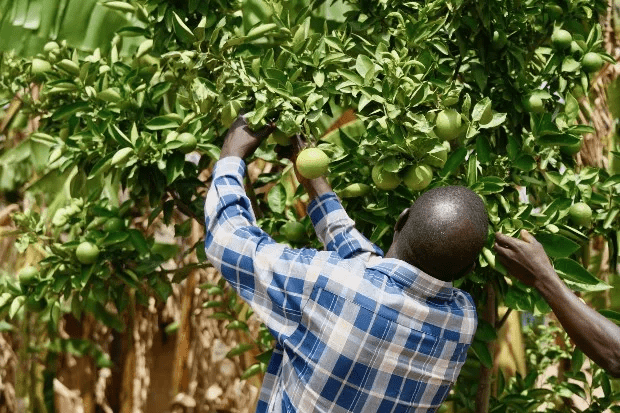 The Conservation Coast
The Conservation Coast helps to protect nearly 60,000 hectares of the Guatemalan Caribbean coast from destruction. This beautiful coast forms a biological corridor for thousands of species, including jaguars, tapir and manatee. The project helps with surveillance and law enforcement to protect the rainforest, and the creatures within it. Plus it offers great education around the importance of conservation. So far the project has stopped 6.1m tonnes of carbon from entering the earth's atmosphere.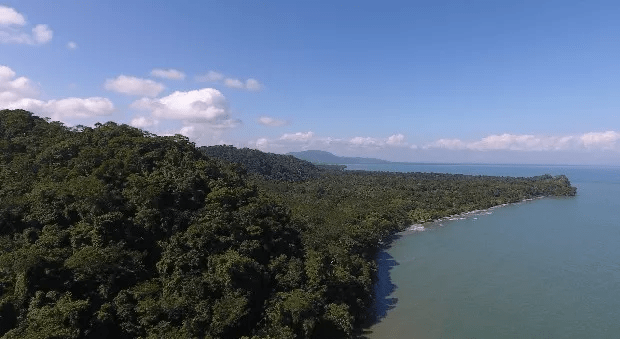 The Hezhang Rural Methane Digesters
The Hezhang Rural Methane Digesters project builds and installs methane digesters for homes in rural China. Fueled by pig manure, these clever machines turn methane into biogas that local families can use for cooking. As well as avoiding potential emissions from cooking with coal, the project also stops the methane from pig manure being released into the atmosphere, helping improve air quality. 
It's really important to us that we only support credible and certified carbon offset projects – with internationally-recognised standards. That's why all of our carbon offsetting projects are regulated to the Verified Carbon Standard or Gold Standard. These strict rules help make sure they deliver the carbon-savings they've promised. 
Here's why we offer carbon offsetting at OVO
Our mission is all about working towards zero carbon living. And we do this in lots of different ways.
One of our most important goals is to make low-carbon heating systems much more popular. So, we're kicking off pioneering projects that will help make this happen – like our trial of new low-carbon heating solutions.
But, the reality is, the switch to low carbon energy can't happen overnight.
Right now, 85% of homes in the UK burn natural gas (a fossil fuel), which is mainly used for their central heating. This releases carbon emissions. And, unfortunately, gas will carry on playing a role in heating homes in the short term – until low carbon heating becomes the norm.
That's part of the reason why we're also helping our members fight energy waste at home, to cut their carbon emissions. And we've created OVO Beyond to do this!
OVO Beyond is our green upgrade that cuts carbon with renewable energy, reduces energy waste and restores nature by planting trees and protecting rainforests.
When you upgrade to OVO Beyond, you'll get personalised tips - tailored to you and your home - through Energy Spotlights, helping you cut energy waste and bills. Because using less energy is one of the best things we can do to help the planet.  Plus, we plant 5 trees a year in UK schools and communities on behalf of every member who signs up1. 
And on top of our 100% renewable electricity as standard2, you'll get 100% carbon-neutral gas3. This is where the carbon offsetting comes in, because our carbon neutral gas is made up of 15% green gas (biomethane) and 85% carbon-neutral gas – which has been offset.
In an ideal world, we'd provide 100% biomethane. But, sadly, it's really expensive, costing more than most folks are willing to pay! Which is why the 'green' gas that most energy suppliers tend to offer is a mix of green biomethane and natural gas that's been offset.
So, until we can end our reliance on gas – with the help of new tech, the switch to low carbon heating and by fighting energy waste – carbon-offsetting is our second best solution, for the time being.
Here are some easy and practical ways to reduce your carbon footprint and if you are not sure about the difference is between 'eco-friendly', 'green' and 'sustainable'? Read our guide to these environmentally friendly terms.
Does carbon offsetting help the environment?
Carbon offsetting isn't perfect. And it should never be the first choice for climate action. It's always better not to create those harmful emissions in the first place. 
That's why, at OVO, our main goal is to keep supporting tech that will decarbonise heat in the long run. We'll also carry on fighting energy waste, to help lower the carbon footprint of the energy we supply, as much as we can. And then, for members who want to go that extra mile, we give them the option to offset their remaining emissions.
On its own, carbon offsetting isn't going to end the climate crisis. But it's one part of the solution – while we make our dream of a net zero energy system a reality. Plus, it does pay for some amazing projects that are fighting [climate change]https://www.ovoenergy.com/guides/energy-guides/what-is-climate-change.
1- __OVO plants 5 trees for every OVO Beyond member through our award-winning I Dig Trees programme with The Conservation Volunteers. Trees absorb carbon dioxide from the atmosphere, so tree-planting helps to slow down climate change. Since 2015 we have planted over 1 million trees.
2-  100% of your electricity comes from renewable sources such as wind, solar and hydro. The renewable electricity we sell is backed by renewable certificates (Renewable Energy Guarantee of Origin certificates (REGOs)). See here for details on REGO certificates and how these work.
3- By providing 100% carbon-neutral gas (15% green gas and 85% offset) on top of the 100% renewable electricity you get as standard, and offsetting all associated lifecycle carbon emissions involved in the production and consumption of your electricity & gas, OVO Beyond reduces your yearly carbon emissions from the energy used in your home that's supplied by OVO to net zero. The renewable electricity we sell is backed by renewable certificates (Renewable Energy Guarantee of Origin certificates (REGOs)). See here for details on Renewable Energy Guarantee of Origin certificates and how these work. The green gas we sell is backed via renewable certificates (Renewable Gas Guarantees of Origin (RGGOs)). See here for details on Renewable Gas Guarantees of Origin and how these work. We offset the remaining emissions by supporting UN REDD+ carbon reduction projects that are certified to the Verified Carbon Standard or the Gold Standard.
View more from these categories