blog
Tiny Forests making a HUGE difference
03 February 2021 | OVO Foundation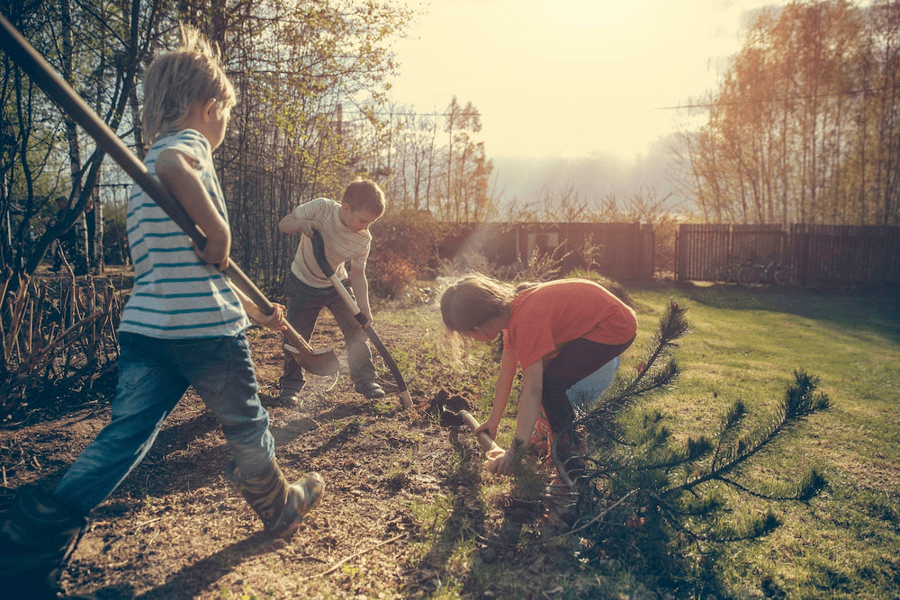 What better way to celebrate the new year than by planting over 600 native trees right in the middle of an urban area? It's all part of Tiny Forests – a new scheme from environmental charity, Earthwatch Europe. In fact, this is the first of 12 Tiny Forests that we'll help plant in the next 2 planting seasons – all designed to enhance urban environments and educate the next generation on the climate crisis. 
Forever forests – and education that will stay with kids for life 
Last year, the OVO Foundation chose 3 new partners for our Climate Changers programme. We want to give children and young people the knowledge they need to tackle the climate crisis – now and in the future. So we're offering £1million to projects that help educate on sustainability and build sustainable communities. Earthwatch is leading the way in establishing Tiny Forests, and we're over-the-moon to be partnering with them.
"600 native trees planted in an area the size of a tennis court."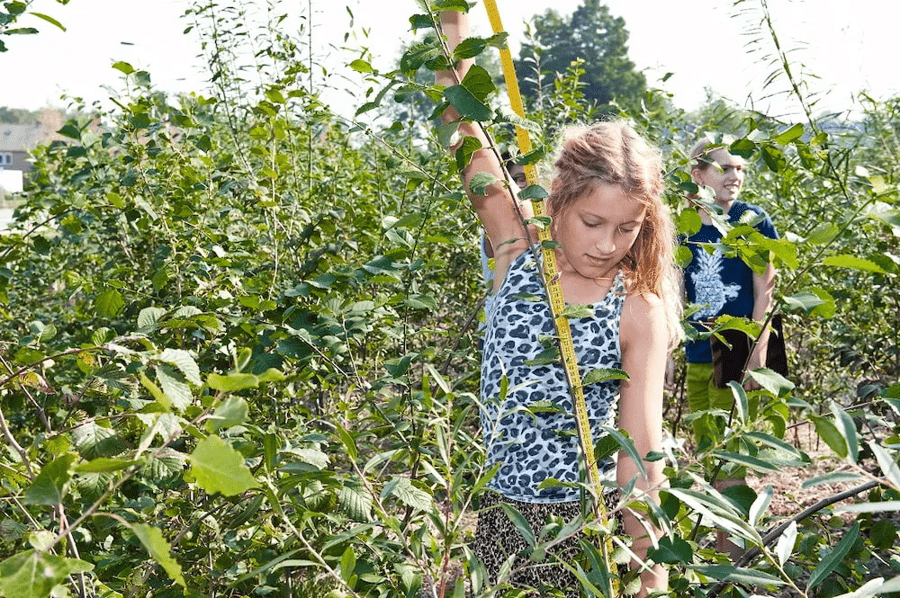 Photo credit: IVN Natuureducatie (taken before Covid lockdown restrictions)
Trees, trees, and more trees
Earthwatch is an environmental charity on a mission to protect the natural world and connect people to it. Their Tiny Forests initiative aims to plant dense woodlands (the size of a tennis court) to improve urban environments. Once fully grown (after about 4 years) each forest is estimated to absorb 450-600kg of carbon a year.
The OVO Foundation is funding 12 of these Tiny Forests to be planted in deprived areas of the UK over the next 2 planting seasons.
The forests will grow into beautiful carbon-absorbing spaces to be enjoyed by the whole community. But they'll also play an important role in local education – they'll be used as a sustainability resource and a way of breaking out from more traditional ways of learning.
Current restrictions meant that we couldn't join, but on 28 January 2021, Earthwatch grabbed their shovels and, adhering to Covid guidelines, planted our first Tiny Forest in Barton, Oxfordshire. And now that it's in place ahead of the tree planting season ending in March, children and young people will be able to visit their new outdoor classroom when schools return. This forest will play its part in giving over 9,000 students access to an incredible green space (with a further 1,200 young people, aged 18-25, given the opportunity to monitor them as part of ongoing scientific research). 
The start of something much bigger
Earthwatch and Tiny Forests is just one of the exciting programmes we're supporting as part of Climate Changers. We've also teamed up with Action for Conservation whose plan is to support over 2,500 students from less-advantaged areas. They want to make schools and communities greener through exciting environmental projects, which will also help us hit our target of inspiring over 116,000 children with climate change matters. There's also Energy Sparks – an initiative that gives students all sorts of energy-saving skills to make their schools and homes greener. With their help, we want to give UK schools all they need to stop 6,000 tonnes of carbon by 2023. You can find out more about Climate Changers here. 
We hope you're able to get out into nature and enjoy your local carbon-absorbing green space. And who knows – a Tiny Forest might spring up soon in an urban area near you. 
And because trees are so important in the fight against climate change, we've started a petition to ask the government to set a legally binding tree-planting target. You can sign it here, anytime. (And don't forget to share it with your planet-loving friends too!).
Speaking of trees, here are 8 amazing facts about them, and why we need to plant more, more and more.
View more from these categories